Cardio equipment at the gym: What are the options?
Thinking about using a cardio machine at the gym but not sure whether it will benefit you? We take a look at what cardio equipment can do for your fitness.
We're reader-supported and may be paid when you visit links to partner sites. We don't compare all products in the market, but we're working on it!
A cardio workout has a lot of health benefits and can take quite a few different forms. If you want to take a break from some of the more traditional forms of cardio, you may want to use a cardio machine in the gym instead. If you've never used one before or you aren't sure whether it will work well for you, here is an overview of different cardio machines and their fitness benefits.
Gym equipment with cardio benefits
In the average gym, you'll typically find cardio equipment such as treadmills, stationary bikes, elliptical machines, rowing machines and stair mills. These can have their own plus and minus points, depending on what you're hoping to achieve from them.
What are the benefits of cardio machines?
Treadmills - You can burn a fair amount of calories on a treadmill and running on one can also help to strengthen your bones and joints. Since you can easily adjust the settings to change the pace and intensity of your workout, treadmills are a great way to bring new elements into your fitness regime.
Elliptical machines - The movements you make on an elliptical machine can help to train different muscle groups. For example, you can perform reverse strides on a lot of elliptical machines. It's also a way to simulate the action of running or jogging without putting too much stress on your joints.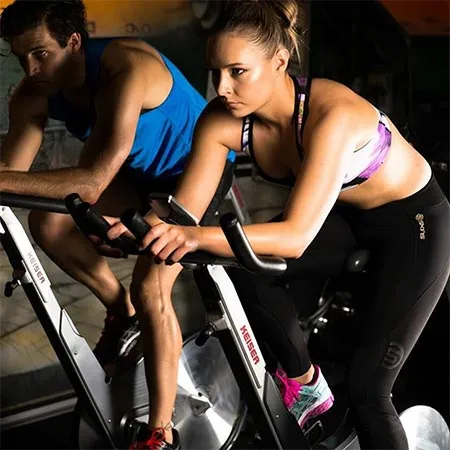 Stationary bikes - Cycling on a stationary bike is a great way to burn calories without putting as much stress on your joints.
Rowing machines - Using a rowing machine gives you a full-body workout as it uses quite a few muscle groups.
Stair mills - Using a stair machine gives your lower body a good workout and helps to tone your glutes, hamstrings and quads. If you keep your upper body tight and upright, it can also work your upper body more than you might think. It might tire your legs out but it's a low impact exercise as far as your joints are concerned.
Which ones are a good fit for you?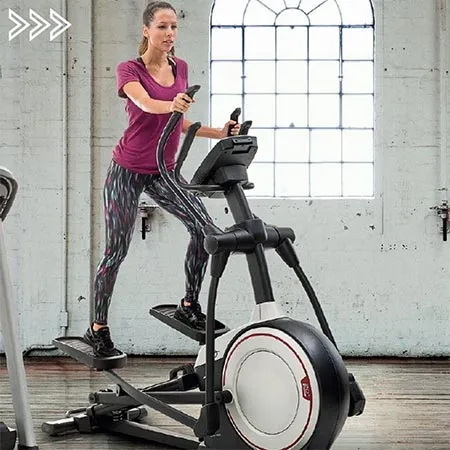 If you want to tone up your lower body, there are a few options that can work well for you. The treadmill, stationary bike and stair machine are all good choices and you can alternate between them to work different muscles.
If an all-round workout is your aim, go for the rowing machine or elliptical machine.
If you're concerned about the potential impact on your joints, elliptical machines and stair mills are low impact cardio options. Treadmills are a fairly high impact choice and can put a lot of stress on your joints.
What to consider before using cardio machines
You might be concerned about using cardio machines if you have a heart problem or have had a heart attack in the past. It's best to check with your doctor before you go ahead and use them, just to be on the safe side.
You can still use cardio equipment if you have arthritis (or some other condition that affects your joints). You just need to be a bit smarter with the machines that you choose to use.
If you're pregnant, you can use cardio machines but you'll need to take things at a slower pace. You'll also need to make sure that you support your baby bump throughout your exercise session.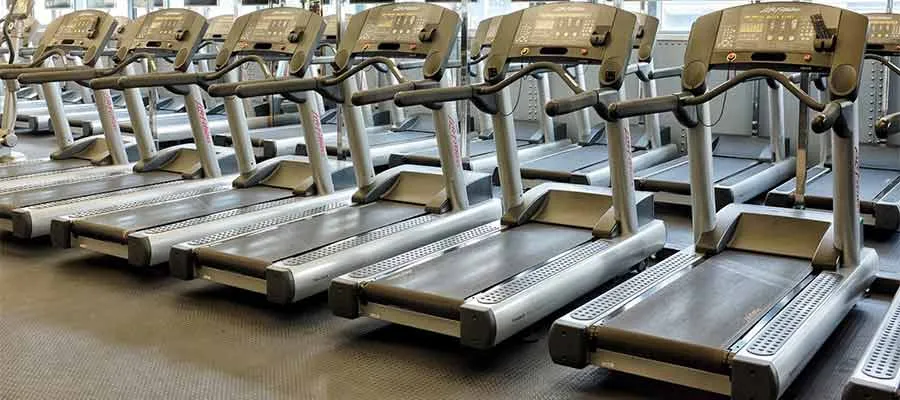 If you're not already a member of the gym or you're in the market for a different one, a free gym trial can help you to decide whether you're going to get good value for money from your membership.
Their range of cardio equipment will obviously be important if you're planning to use cardio machines, but it's not the only thing to bear in mind when you're choosing the right gym. A free gym trial gives you the chance to test out other important factors such as opening hours, facilities and classes.
If you're after a bargain, use one of our discount codes:
Popular Sport & Fitness coupon codes
| Last checked | Code description | Code |
| --- | --- | --- |
| 18 Nov 2019 | $15 off with orders over $100 | WWE**** |
| 18 Nov 2019 | $25 off with orders over $150 | WWE**** |
| 11 Dec 2017 | 40% off Super Greens Double Pack + FREE Aussie Post | SUP**** |
| 18 Jan 2021 | FREE gift with purchase | FRE**** |
| 18 Jan 2021 | 15% off your first order | Tha**** |
More guides on Finder