The best budget phones in Australia for 2020
Our expert team has tested hundreds of mobile phones to find the 10 best options under $400.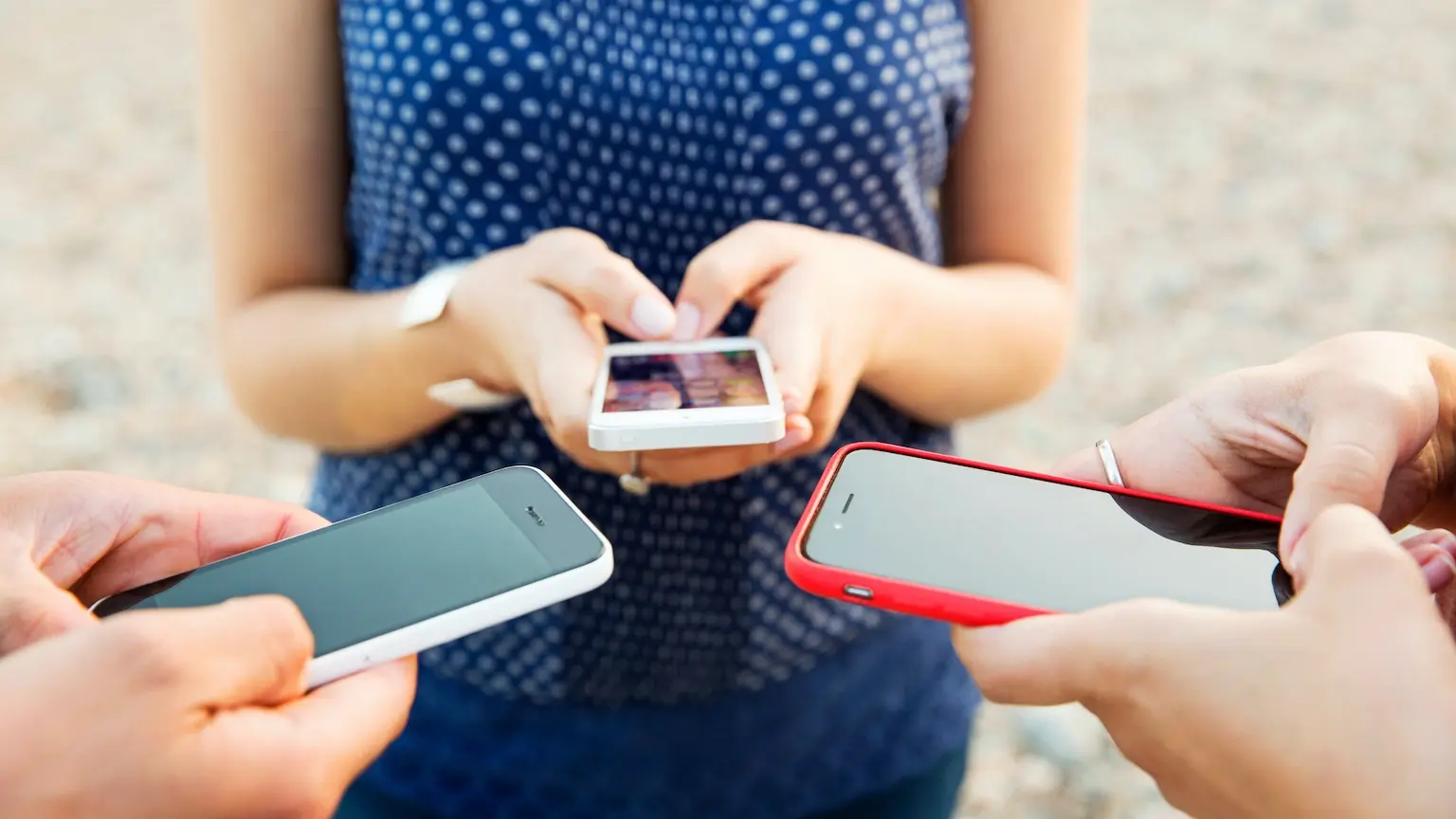 Top 10 budget phones
How did we pick this list?
Finder's team of experts has tested and reviewed every phone on this list. For each phone, we consider the design, cameras, performance, battery life and overall value for money.
Our editorial team selected the phones on this list based on their overall quality and value compared to other phones on the market. All phones featured on this list have a launch RRP of under $400.
The best all-round mix of features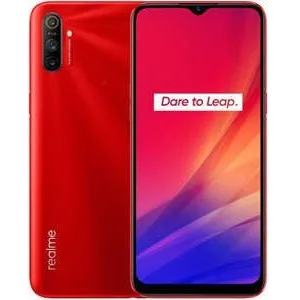 6.5-inch display | 64GB storage options | 12MP + 2MP + 2MP rear camera
Large display for a budget phone
Huge battery
Stylish colours
Slower processor
Ordinary cameras
Low resolution display
RRP $269
Why we chose it
Picking any budget phone is a question of compromises, because at some point manufacturers do start cutting away features to meet a specific price point. Budget phone maker realme makes most of the right choices with the realme C3. It's a low-cost handset that manages a stylish design in either a red or blue finish with a large display and multi-camera array out the back. The headline feature for a phone at this price point is the inclusion of a 5,000mAh battery, which means that the realme C3 can easily last through even a heavy day's usage, and if you're moderate in your usage, quite a bit more than that.
Read our full review of the realme C3.
---
The best feature phone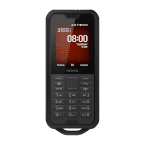 2.4-inch display | 4GB storage options | 2MP rear camera
It's astonishingly tough
Great battery life
It plays Snake
It's just a feature phone
Small display
Thin buttons can be hard to hit
RRP $199
Why we chose it
In the budget space you can also opt for a feature phone, and our easy pick for the best of the bunch is HMD Global's Nokia 800 Tough. As the name suggests, this is a seriously rugged phone – we really did punish this poor thing in our tests and it just kept on working like some kind of feature phone Terminator. It's fine for basic calls and texting duties, and can even handle simple Google apps, although the use of that small screen and very small keys can be a bit challenging for any longer text input.
Read our full Nokia 800 Tough review.
---
A phone that encourages you to get up and close with… everything!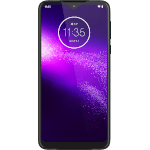 6.2-inch display | 64GB storage options | 13MP + 2MP + 2MP rear camera
Macro lens is lots of fun
Good battery life
Clutter-free Android
Getting the right macro shot can be tricky
Slow performance
Plastic body picks up fingerprints easily
RRP $299
Why we chose it
The one area where lots of budget phones compromise is in battery life, and especially when it comes to creative choices. That's not an accusation that you can throw at the Motorola One Macro, a budget phone that packs in a dedicated macro lens for lots of intriguing close-up shots. It does take a little work to get right, however, so you'll need some patience. That's also true of the Motorola One Macro's low-end MediaTek processor, which isn't particularly fast.
Read our full Motorola One Macro review.
---
A simple and effective budget phone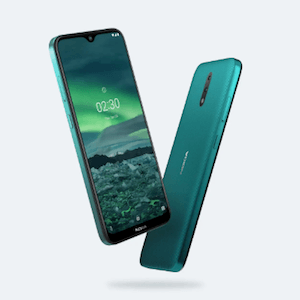 6.2-inch display | 32GB storage options | 13MP + 2MP rear camera
Android One for simple updates
Good battery capacity
Portrait effects on photos
Slow processor
microUSB charging
No fingerprint sensor
RRP $199
Why we chose it
Nokia's Android phones stand out for their clean Android interfaces and the fact that they're part of the Android One program, meaning you're guaranteed full Android updates for a couple of years from purchase, greatly enhancing their value proposition.
The affordable Nokia 2.3 packs in a decent sized 4,000mAh battery, dual lens with portrait effects and a range of colour choices to give it some appeal. Like many budget phones, you're still stuck with microUSB for charging, and its Helio A22 processor isn't particularly quick.
Read our full review of the Nokia 2.3.
---
Plenty of power, but this is an older handset now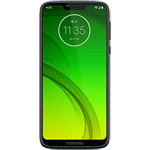 6.2-inch display | 32GB storage options | 12MP rear camera
Large battery
Clean Android UI
Includes a protective case
Camera is mediocre
Low resolution screen
Bland design
RRP $300
Why we chose it
The Motorola Moto G7 Power is getting on in years, but it still stands out in the budget market for the inclusion of its 5,000mAh battery, which is one of the largest you'll see in just about any smartphone, inside or outside the budget space. It's aided by a nice, clean Android UI that makes the most of its modest processor, although its camera isn't particularly compelling. As an older handset, it would be best purchased if you can find it at a decent discount.
Read our full Motorola Moto G7 Power review.
---
A well-designed phone that could use a bigger battery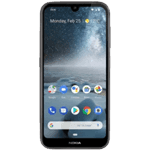 5.71-inch display | 16GB, 32GB storage options | 13MP + 2MP rear camera
Nice design
Decent camera
Android One for easy updates
Only has a 3,000mAh battery
microUSB charging is less convenient
Cheap plastic feel
RRP From $299
Why we chose it
The Nokia 4.2 combines some interesting design choices, including a genuinely eye-catching "pink sand" finish and a dedicated Google Assistant button, into its budget offering. Like other Nokia phones, it's an Android One device, guaranteed for updates for a few years which gives it good long-term longevity. The onboard camera is fine for a budget model, but the inclusion of only a 3,000mAh battery is a bit of a down point.
Read our full review of the Nokia 4.2 here.
---
A rare Android with a swappable battery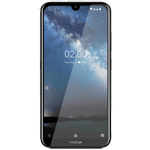 5.71-inch display | 32GB storage options | 13MP rear camera
Good battery life
Android One promises fast updates
Removable battery
Feels cheap
Slow processor
Poor camera
RRP From $199
Why we chose it
Amongst its siblings, the Nokia 2.2 isn't the most impressive of phones, save for the fact that it features a removable battery, a true rarity in the phone space these days. Its onboard Helio A22 processor isn't particularly quick, but that also means that it makes the most of its 3,000mAh battery, which delivered decent performance in our tests. It's now effectively been supplanted by the Nokia 2.3, but could be worth consideration if you can score one at a suitably bargain price.
Read our full Nokia 2.2 review here.
---
The weekender phone returns with added curves
2.45-inch display | 4GB storage options | 2MP rear camera
Unique design
Eye-catching colour
Removable battery
Just a feature phone
Cheap plastic build
Woeful camera
RRP US $129
Why we chose it
Nokia's deliberate throwback phones are simple and fun – and that's pretty much the point. Our favourite to date is the so-called "Matrix Phone", the Nokia 8110 4G, although if you don't want to get your virtual Keanu on, you can also opt for the yellow model and pretend you're speaking into a banana instead. It's essentially just a basic feature phone with a few Google goodies on the side, but if you're after a phone that won't pester you with notifications, it's a very nice choice. Just be warned that the camera may as well be an etch-a-sketch, but again that's pretty accurate to the throwback times the Nokia 8110 4G evokes.
Read the full Nokia 8110 4G review.
---
Packs the essentials into an affordable phone body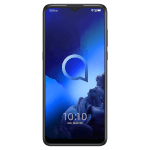 6.52-inch display | 64GB storage options | 16MP + 8MP + 5MP rear camera
Well-built phone
Easy-to-reach fingerprint sensor
Good battery life
A slower handset
Camera app can be slow to respond
Includes embedded ads
RRP $299
Why we chose it
Alcatel's got a long-standing position in the budget space with a wide range of models. The Alcatel 3X 2019 is a highly affordable phone with good build quality, including an easy-to-reach rear fingerprint sensor that worked well in our tests. Battery life was also solid for a budget phone, helped along by its 4,000mAh battery. However, this isn't a fast phone for either apps or its own inbuilt camera app, despite the presence of multiple rear cameras. We were also unimpressed with Alcatel including an embedded advertising app that you can't easily uninstall on the Alcatel 3X 2019.
Read our full Alcatel 3X 2019 review.
---
A basic phone for calling and texting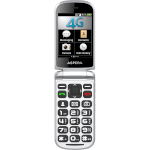 2.8-inch display | 4GB storage options | 5MP rear camera
Highly affordable
Big, easy-to-use buttons
Simple flip design
Very limited feature phone
Camera is truly awful
Battery life isn't great
RRP From $99
Why we chose it
The Aspera F40 is a very cheap phone, and if you just want a basic communication device it's perfectly fine, with some features that are genuinely rare these days. It's a flip phone – remember those? – with a removable battery that runs on a very highly modified Android core. The focus here is on simple features and it does stand out for having a large number pad, making it very easy to dial and text from. The camera is barely worth calling a camera, however, and it's only worth consideration if you just want the very basic functions of a mobile phone.
Read our full Aspera F40 review.
---
Methodology

100+
Mobile phones reviewed

10,000+
Hours spent testing

10
Top budget picks
We've spent thousands of hours testing and reviewing mobile phones.
Our editorial team has a combined 60+ years of experience writing about tech and reviewing the latest devices.
The phones on this list are chosen by our editorial team and are not based on commercial relationships.
---
Related Posts