10 best blushes for every skin tone and type 2021
The blushes you need to know about to get the perfect pop of colour on the cheeks.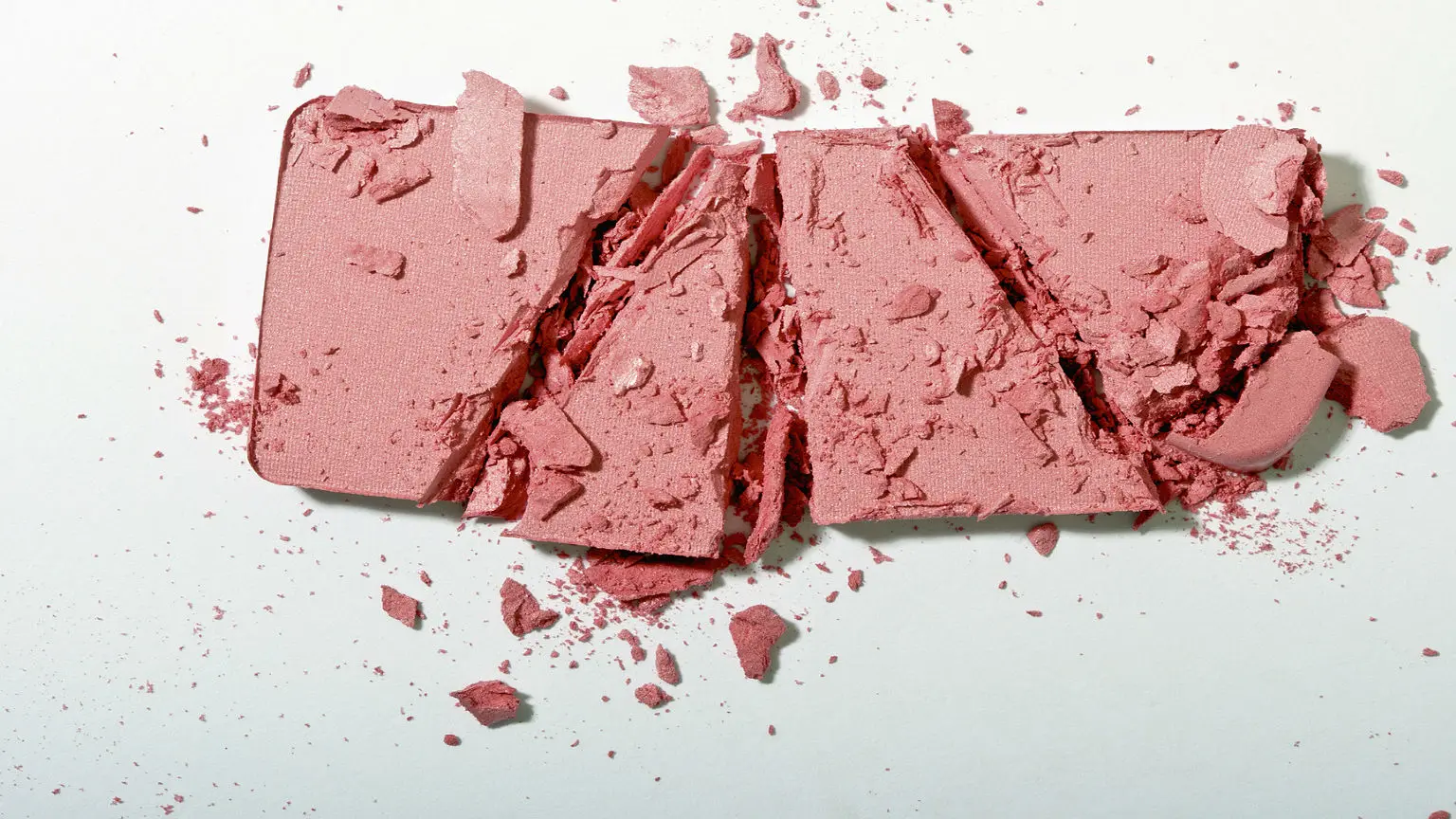 We're reader-supported and may be paid when you visit links to partner sites. We don't compare all products in the market, but we're working on it!
A pop of colour on the cheeks can transform the face and enhance your features. Blush is one of those products that can make you look radiant and instantly more awake. But you need to find the right one.
If you're on the hunt for the perfect blush for you, you're in luck. Our expert team has put together a list of the 10 best blushes on the market right now. We've tried and tested more blushes than we can count and we've separated the best from the rest. This is the guide you need to find the best blushes for every skin tone and type.
---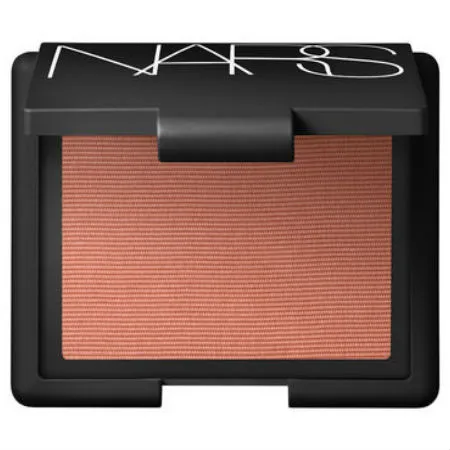 This product has icon status in the world of beauty. Makeup artists love it and beauty YouTubers are obsessed. Since its launch in 1999, NARS Orgasm has made its way into makeup bags all over the world.
The colour is a perfect mix between peach and pink. It has a slight gold shimmer that adds a youthful glow. Thanks to this unique composition, NARS Orgasm is one of those products that gives your face dimension. It adds colour and highlights at the same time. The formula is a silky powder that glides effortlessly across the cheeks, leaving you with a blended, even wash of colour. Even total makeup rookies can use this one.
The shade Orgasm is so popular that NARS has since released six other beauty products in the same unique colour. If you haven't tried this product, this is one to add to your list.
MECCA's store rating: 4.8/5
Price: $48 for 4.8g
Where to buy: Amazon and MECCA
Suits all skin undertones
---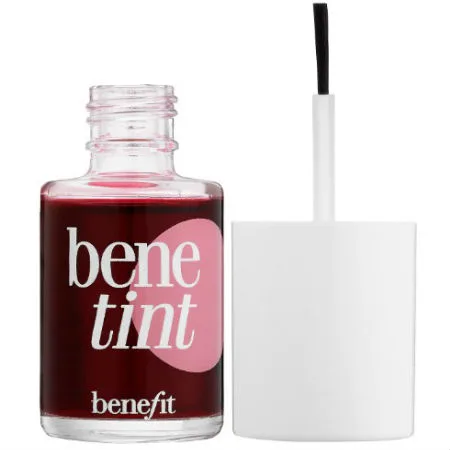 This rose-tinted stain is a double-duty product. It gives the perfect flush of colour to the cheeks and can also be used as a lip tint. The formula is not a cream or a powder. Instead this is a liquid gel-like consistency and as a result, it's easy to blend out and still holds its colour.
The Benefit Cosmetics Benetint is a great choice if you're in the market for something quick and easy with a rich colour pay-off. Especially if you don't have a whole set of fancy brushes as this product is best applied with your fingers.
We recommend brushing a few light strokes onto the cheeks and very quickly blending into your skin. Benetint is technically a stain, so if you let it sit too long before blending, it might come out patchy.
---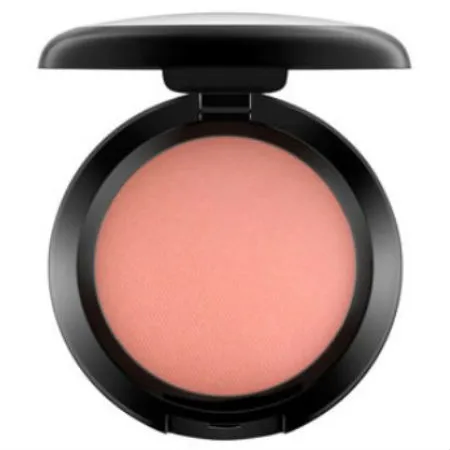 MAC's Sheertone Blush formula is fabulous. It creates a light, matte wash of colour that never looks cakey, even if you use a lot. The effect of this blush is an effortless and natural look. Although it can be dialed up if you prefer something full-glam.
The MAC Cosmetics Sheertone blush formula comes in five colours, but our top pick is the Peaches. Like the name suggests, it's a true peach shade that looks great on many skin tones. This shade is an excellent complement to bronzer and it gives you a pretty summer glow.
MYER Rating: 4.7/5
Price: $43 for 6g
Where to buy: Myer
Best suited to neutral and warm undertones
---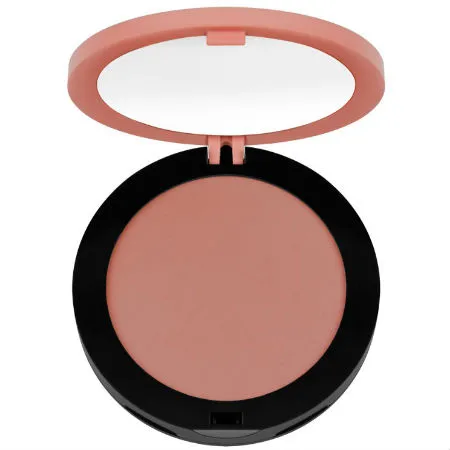 When you walk into a Sephora store, it's easy to overlook the store's in-house brand but we recommend taking a closer look at the Sephora Collection. It's cheap and gets the job done with no gimmicks or fancy packaging. It comes in a sleek compact with a built-in mirror, perfect when you're on the go. The colour is long-lasting and never hard to blend. It comes in a range of shades and can be used and loved by anyone, whether you're a makeup beginner or a makeup artist.
There are 12 shades to choose from with a variety of matte and shimmer options. So no matter your preference of blush, there's sure to be a perfect shade for you.
---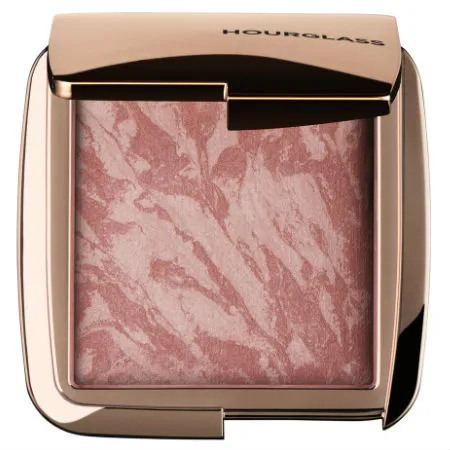 5. Hourglass Ambient Lighting Blush
Not only does this product look beautiful on when it's sitting in the compact, it looks even better when applied on the skin. With the rose gold packaging and marbled colour inside, this blush is a luxurious stand-out. Hourglass uses an innovative technology in the Ambient Lighting Blush, which smoothes pores and imperfections while creating a soft-focus light effect that we've never seen before. Sounds too good to be true, but it's not. This product is unique and will give you a flawless complexion every time you use it.
There are six marbled shades for you to choose from, so there are options for light, deep, cool and warm skin tones. We love this product because it gives you a natural flush and the skin remains to look glowy and poreless.
MECCA's store rating: 4.9/5
Price: $64 for 4.2g
Where to buy: MECCA
Shades for all undertones
---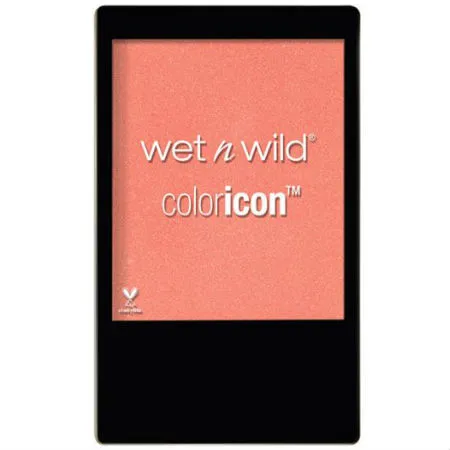 Not only is this product long-lasting but the formula is silky smooth. And most importantly, it's actually very affordable. This line has seven shade options, some in shimmer and some in a flat matte. This is a great blush for beginners because the formula is easy to blend and it's not overly pigmented. It allows you to build your colour slowly and is very forgiving if you have a heavy hand. You can definitely pack on the colour for an intense look or tone it down for a natural finish.
Our favourite shade is Mellow Wine, a dusty rosy-orange. But the other shades are gorgeous too. At just $5.99, this is a high-performance, budget-friendly option.
Cosmetic Capital's store rating: 4/5
Price: $5.99 for 5.85g
Where to buy: Amazon, Cosmetic Capital
Best suited to neutral and warm undertones
---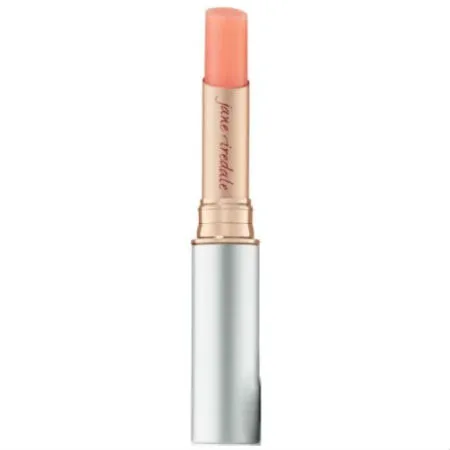 Another cheek stain to make the list, this product by Jane Iredale is perfect for those who love a natural finish. This beauty brand is cruelty-free and all the ingredients truly nourish the skin. This is why we love the Jane Iredale Lip & Cheek Stain. You can read our full review on the product here.
The consistency of this cheek stain is glossy and very easy to blend. This means it works really well on bare skin or minimal makeup. The standout shade in this range is called Forever Red. Despite the name, it isn't a true red but rather has rich coral undertones to it. This cheek stain sits beautifully on bare skin or over the top of foundation. When it's used as a lip and cheek tint together, you look naturally flushed and sun-kissed.
Adore Beauty's store rating: 4.6/5
Price: $60 for 3g
Where to buy: Amazon, Adore Beauty
Suits all skin undertones
---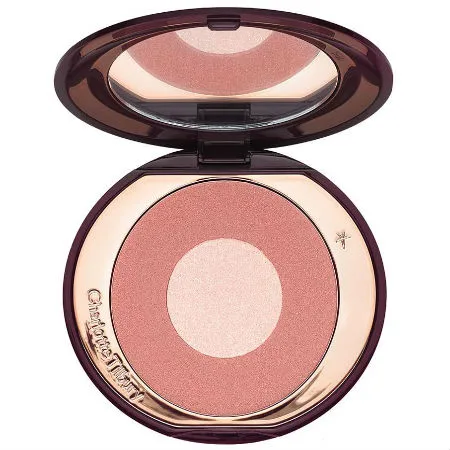 The Charlotte Tilbury Cheek to Chic Blush has been designed to give the face dimension. Charlotte Tilbury says that a natural looking flush always has a lighter epicentre so it has been recreated in this blush compact. It's a two-tone powder blush with a centre of champagne shimmer, just like you might see in a natural flush. The powder is ever so lightly luminous so that the finish has radiance and glow. The colour is buildable and won't come out too intense on a first application. And like all Charlotte Tilbury products, the powder is silk and blendable so even a beginner can get a beautiful finish.
Our favourite shade is Pillow Talk, an iteration of the famous Charlotte Tilbury lip colour of the same name. The dusty pink tone in the blush is just as pretty as the original lipstick. This colour is universally flattering, for any age and any skin tone. This is one of the best selling products from Charlotte Tilbury. In fact, it's so popular that it's very often sold out.
Charlotte Tilbury's store rating: 4.7/5
Price: $60 for 8g
Where to buy: Amazon, Charlotte Tilbury
Best for neutral and cool undertones
---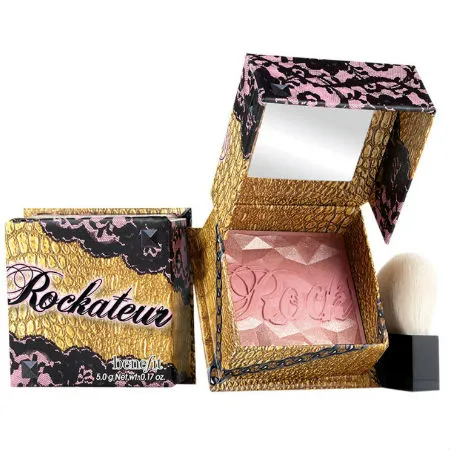 This blush from Benefit is designed to enhance your natural complexion with a single swipe on the cheeks. It delivers a rich colour pay-off and gives a luminous glow to the skin. The formula is soft, velvety and finely milled so it gives a silky satin finish. It effortlessly blends over other powder products so it's perfect if you like to use bronzers or powder foundations as a base. The product comes with a small brush inside the compact, so it is travel-friendly and can be used on the go. And the brush is actually a good one! More often than not, the applicators that come with makeup products are useless but this one gives a blended and natural finish.
The shade Rockateur is a dusty-mauve colour which is flattering on many skin tones. If this shade is not the one for you, there are six other Benefit powder blushes with very similar formulas. They're all rather lush, but this is our top pick.
MYER's store rating: 5/5
Price: $54 for 5g
Where to buy: Amazon, Myer and Adore Beauty
Best suited to neutral and cool undertones. But there are other shades for warm undertones.
---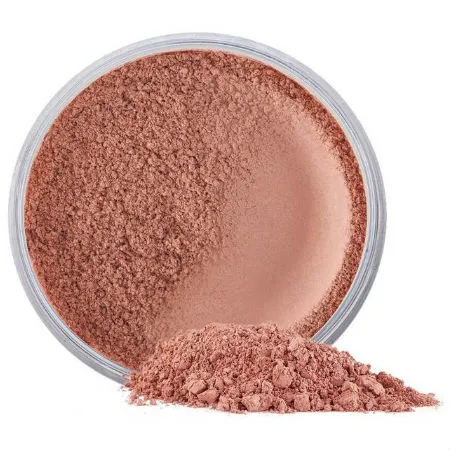 This blush from Nude by Nature is a loose mineral powder, so it's a lot more blendable than your average pressed powder products. No harsh lines, just a flush of colour that looks natural and healthy. Perfect for those who have trouble blending their products evenly. The Nude by Nature blush is buildable, so you can decide how intense you want your blush – add a little or add a lot. It comes packaged in a sturdy container with a lid that allows you to dispense the loose product as you please.
The shade Virgin is a rosy colour that enhances a fresh, youthful glow. It's the kind of colour that suits any skin tone from light to deep.
---
Real-life favourites
We asked girls on the street to pick their favourite blush of all time.
MAC Powder Blush in Margin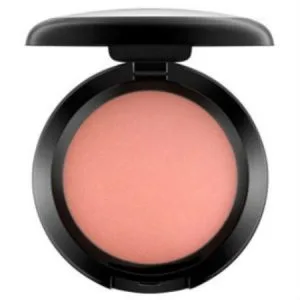 NARS Unlawful Blush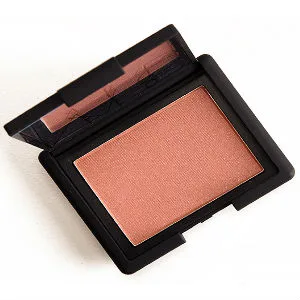 Clarins Blush Prodige Illuminating Cheek Colour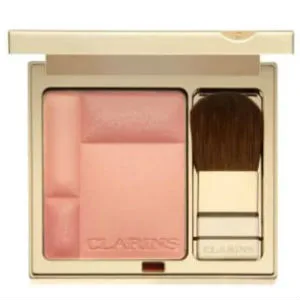 My favourite blush is Margin by MAC. It's not too peachy and gives me the perfect golden bronze, all while adding a glow. I can literally wear it with no highlighter and it still looks so good. I work as a freelance makeup artist and I find that it looks great on pale and medium skin tones. - Demi
Unlawful by NARS is perfect if you love a subtle mauve or a pink cheek. It has shimmers in it that add a soft glow and it really makes your cheekbones pop! I especially love the look of it when it sits on top of bronzer, it makes you look like a Greek goddess. -Tina
This blush by Clarins gives my complexion both a pop of colour and a glow that lasts all day. It looks great on my mature skin and I have gone through quite a few of these in my lifetime. It's my favourite! -Debbie
---
The history of blush
Originally called rouge, blush has been around for a long time. There's evidence that some ancient cultures were into it, such as the Ancient Egyptian pictographs that show men and women wearing a rosy tint on their cheeks.
Before we were blessed with makeup, humans would crush up fruit or flowers to create the colour pigment they desired. Thankfully applying blush is a little easier now.
Where does blush go?
Really, it's up to you. Makeup is an opportunity to express ourselves. But if we want to talk technically, blush shouldn't be extended lower than the tip of your nose. The traditional purpose of blush is to enhance radiance and give you a flush of colour, so apply it where you naturally flush. The cheekbones and apple of the cheeks are a must when applying your favourite blush.
If you have defined cheekbones and you want to bring attention to them, apply blush there. But, if you have a rounder face, it's best suited to apply blush on the apple of your cheeks.
If you really want to look flushed and radiant, you can dust some on the bridge of your nose and forehead. This will give you a ruddy, sun-kissed glow, especially when paired with highlighter or bronzer.
---
Which blush for yellow undertones?
Yellow undertones (or warm undertones) can make choosing blush a little difficult. Most blushes on the market are blue-toned (or cool-toned), with the shades ranging from pink to red. If your skin has yellow undertones, you should steer clear of overly cool colours and opt for something with an orange hue. Think coral, peach and orange blushes as these will best complement your skin tone. We recommend trying MAC Cosmetics Sheertone Blush in Peaches or wet n wild Colour Icon Blush in Mellow Wine.
---
Which blush to wear with brown lipstick?
Wearing a brown lipstick can make a bold statement. It's reminiscent of makeup from the 90s and can look very chic. But like any other trend, you want to make sure you're doing it right. Balance out the dark lip shade with a rosy blush. Don't go for anything too pink or too orange, you want to find the perfect balance between the two. We recommend choosing a mauve-toned blush like the Charlotte Tilbury Pillow Talk blush when wearing a brown lipstick.
---
Which blush to wear with berry lipstick?
A very commonly asked question: If you wear blush with a berry or red lipstick, does it make you look like a clown? The answer is no, as long as you find the right hue to complement your choice of lip shade. A berry lipstick is very popular and picking the best blush can really amplify your look. We recommend going for a light pink blush that is blue-toned, as this will bring out the similar hues in the lipstick. Our favourite is the Sephora Collection Colorful Blush in the I'm in Love shade, but use a light hand because it's packed with pigment.
---
---
Beauty coupons and deals:
Popular Health & Beauty coupon codes
| Last checked | Code description | Code |
| --- | --- | --- |
| 5 Oct 2020 | 10% off orders over $75 | FIN**** |
| 24 Feb 2020 | 5% off your orders | FIN**** |
| 12 Jan 2021 | Get 10% off your first order | APP**** |
| 6 Jan 2021 | 10% off New Balance, Apple, Panasonic and more with eBay Plus | PLU**** |
| 26 Dec 2020 | 15% off 2 or more frames | LUC**** |
More guides on Finder
Even more shopping deals