Best bitcoin (BTC) wallets 2022
Your guide to some of the best wallets for the safe, convenient and secure storage of bitcoin (BTC).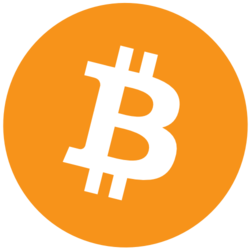 $36,530.00
We're reader-supported and may be paid when you visit links to partner sites. We don't compare all products in the market, but we're working on it!
In the world of cryptocurrency, bitcoin (BTC) needs no introduction. Created in 2009, the original crypto saw a spike in interest in 2017, experiencing astronomical gains that made headlines around the world.
If you're planning on buying bitcoin, one of the key steps you'll need to consider is finding a wallet where you can safely store your BTC. Unlike many other cryptocurrencies, there is no shortage of wallets that support bitcoin, so the challenge is in sifting through them all to find one that's right for your needs. That's where this guide comes in.
Disclaimer: This information should not be interpreted as an endorsement of cryptocurrency or any specific provider, service or offering. It is not a recommendation to trade.
Compare the best wallets for bitcoin
What are the most popular bitcoin wallets? Which wallets are the top picks for safely storing bitcoin? There's a huge range of wallets available, and the right choice for you will depend on how you want to access your bitcoin and how important security is to you.
What to look for in a bitcoin wallet
Make sure you look for the following key features when comparing your bitcoin wallet choices:
Simple interface. Some wallets can be very difficult to understand, especially for someone new to the world of cryptocurrency, which could potentially lead to lost funds, mistaken transfers and a lack of security. With this in mind, look for a wallet that's user-friendly and simple to understand.
Support and development. Check out the development team behind the wallet – is the wallet constantly being updated and improved to make it more functional and to provide increased security? It's also a good idea to investigate what sort of support a wallet provider offers if the security of your wallet is ever breached or it malfunctions in some way.
Security and backup features. Just as with your physical wallet, security is paramount for your digital currency wallet. Research your wallet's reputation for security and any security features it has, for example two-factor authentication, as well as the ease with which you can make a backup.
Private key control. Does the wallet allow you to control your private key, or is this left with a third party? When you control the private key, you control your bitcoin.
New address. Look for a wallet that is Hierarchical Deterministic (HD), which basically means that it always uses a new address for transactions, increasing your financial privacy.
Anonymity. If remaining anonymous is important to you, it's essential to check what sort of registration information you'll need to provide to use a wallet.
Check out our complete guide to choosing the right crypto wallet for you
What's in a wallet?
Bitcoin wallets don't actually hold your bitcoin; instead, they store the private key which is needed to access your bitcoin address.
Best bitcoin hardware wallets
Hardware wallets are designed to provide secure offline storage for your bitcoin and other cryptocurrency holdings. Consider the following three vaults if you want to keep your bitcoin in cold storage.
Ledger Nano S. A hardware wallet that supports a wide range of cryptocurrencies and features an OLED display for extra security.
TREZOR. The first-ever hardware wallet for bitcoin, the TREZOR is a popular hardware wallet with a long list of security features.
KeepKey. This HD wallet lets you store an unlimited number of private keys and provides a simple and straightforward setup process.
Ledger Nano S
Offline storage, ease of use, stores a wide range of cryptocurrencies
It's not free and its popularity means there's often a long wait on new orders
The most secure place to store bitcoin is generally considered to be a hardware wallet and the Ledger Nano S is one of the most popular hardware wallets around. The Nano S is a slick-looking USB device that can reduce your exposure to cybersecurity risks.
It's easy to use and supports bitcoin, Bitcoin Cash (BCH),Ether (ETH), ERC20 tokens and an extensive range of other cryptocurrencies. To set up a Nano S, you'll need to create a four-digit PIN which must be used to send payments. If there are three incorrect PIN guesses, the device wipes itself.
Read our full review of the Ledger Nano S wallet
The Nano S supports the FIDO® Universal Second Factor authentication standard on Google, Dropbox, GitHub or Dashlane, while your accounts are backed up on a recovery sheet. There's also an in-built OLED display which you can use to quickly confirm and double-check transactions.
Of course, the downside with hardware wallets is that they're not all that convenient when you want to access your bitcoin on the go. They also cost money – €79 from the Ledger website – and at the time of writing there was a wait for new orders to be shipped.
---
TREZOR
Offline storage, support for a wide range of cryptocurrencies
As the first hardware wallet ever developed for storing bitcoin, the TREZOR is a popular and well-established wallet option among cryptocurrency enthusiasts. If you're looking for a way to safely store large amounts of bitcoin, this wallet is likely to be on your shortlist.
This small, portable device connects to your computer via a USB cable. It's an HD wallet that allows you to control your private keys, and you can backup the wallet using a 24-word seed that is generated on setup. There's also a host of other security features, including a screen that allows you to double-check transactions.
Read our full review of the TREZOR wallet here
The TREZOR is also handy if you're planning on storing cryptocurrencies other than bitcoin, as it also supports Ethereum (ETH), Ethereum Classic (ETC), Litecoin (LTC), Dash (DASH), Zcash (ZEC), Bitcoin Cash (BCH) and a number of other coins and tokens.
However, if you want to store bitcoin on this wallet you'll have to part with some of your hard-earned cash.
---
KeepKey
Offline storage, support for a wide range of cryptocurrencies
Cost, not as established as other wallet providers
KeepKey is another USB hardware wallet well worth a look if you need offline bitcoin storage. Launched in 2015, this great-looking wallet is big on security, but also quite easy to set up and use for those new to the world of cryptocurrency.
This HD wallet allows you to generate and store an unlimited number of private keys. It also includes an OLED display and confirmation button to allow you to double-check all transactions, and it integrates with the wallet software on your computer to manage private key generation, private key storage and transaction signing.
KeepKey works on Windows, Mac and Linux operating systems and is compatible with wallets from Electrum, Multibit and Mycelium. As well as bitcoin, the KeepKey can be used to hold Bitcoin Cash (BCH), Ethereum (ETH), Litecoin (LTC), Dogecoin (DOGE), Dash (DASH) and Namecoin (NMC).
However, as KeepKey hasn't been around as long as some other wallet providers, come cryptocurrency holders prefer to go with established wallet options. It's also worth pointing out that the KeepKey is a sizable investment, as it was listed for more than AUD$200 at the time of writing.
---
Best bitcoin desktop wallets
Desktop wallets can be installed on your computer by downloading a software application. They're generally easy to use and compatible with a wide range of operating systems, and usually provide greater security than web wallets (but not as much protection as hardware wallets).
Atomic Wallet
Simple, easy to use and anonymous wallet with built-in atomic swap currency exchange
Maximum security hardware wallet compatibility
Atomic Wallet is designed to make things as easy as possible, while still providing a solid set of very useful features. Key among these is the Atomic Wallet's namesake, atomic swaps.
This is functionally an automated, anonymous, minimal-fee decentralised exchange built into the wallet. With it, you can currently swap bitcoin for LTC and QTUM (and swap the same back to bitcoin) as desired. For other pairs, you can also use the built-in Changelly or ShapeShift exchange functionality.
If you want to change your crypto-money anywhere as needed, Atomic Wallet might be the way to go.
Read our full review of the Atomic Wallet
Despite the useful range of features, actually setting up the wallet and using these features is about as easy as it gets, thanks to a self-explanatory user interface.
This wallet can make a powerful set of features accessible to anyone, even those with almost zero cryptocurrency experience.
The main downside for now might be that it doesn't yet have any compatible hardware wallet options. So for now you may want to be confident that your computer and network are safe and free of infections before you install and use it.
---
Exodus
User-friendly interface, easy to use straight away, support for multiple cryptocurrencies
Riskier than a hardware wallet, no two-factor authentication, no mobile app
Available on Windows, Mac and Linux operating systems, Exodus provides support for bitcoin, Bitcoin Cash, Ethereum, Litecoin, Dash and more than 20 other cryptocurrencies, and the roadmap reveals that more digital currencies will soon be added.
You can also instantly exchange assets in your account using ShapeShift, but keep in mind that fees apply when you want to exchange currencies or send funds through the wallet.
Another area where Exodus gets a big ticky is for customer support. There's an extensive online help centre, and other users have reported fast and helpful responses from the Exodus team.
However, there are a few drawbacks to consider. The first is of course that it's not as secure as a hardware wallet, while the current lack of support for two-factor authentication is disappointing. Exodus also doesn't have a mobile app as yet – there's one planned for the future and it will no doubt be a welcome addition.
Read our review of the Exodus wallet here
---
Electrum
Security, bitcoin (and only bitcoin)
Not as pretty as other options, a little intimidating for beginners, can't store other cryptocurrencies
Created in 2011, Electrum is widely considered to be a trusted software wallet in the bitcoin community. It's free to download for Windows, OSX and Linux operating systems, while there's also an Android app available.
Unfortunately for iPhone users, there's no iOS app. Safety and reliability are the main features that make Electrum such a popular option.
When you open an Electrum wallet, you retain control of your private key – the key is encrypted and never leaves your computer. You can also set up two-factor authentication on your account, store your private keys offline in a hardware wallet used in conjunction with Electrum, and take advantage of multisig functionality to split the permission to spend your bitcoins between several wallets.
Electrum is also known for being a fast and lightweight desktop app, as the client doesn't actually download the blockchain but accesses the necessary information from remote servers. And because it's designed for bitcoin and bitcoin only, it's a developed targeted tool for managing your BTC holdings.
The downside of this is that you can't use the Electrum wallet to hold any other crypto coins or tokens. The user interface is also a little confusing for first-time users, especially those new to the world of cryptocurrency, so it might take you a little while to get the hang of exactly how the wallet works.
Learn more about Electrum in our review
---
Copay
Multisig functionality, backed by reputable company, mobile apps available
Difficult to understand for beginners
The Copay wallet was created in 2014 by Bitpay, one of the world's largest bitcoin payment service providers. Designed to combine high-level security with a host of user-friendly features, it's a popular choice for anyone searching for a software wallet.
With multisig functionality, Copay allows you to secure transactions with more than one signature, providing extra protection against theft and also making this wallet one worth considering for businesses. This HD wallet is also completely open source, and is not just accessible on your desktop but also through a mobile and web interface. For computer users, downloads are available for Windows, Mac and Linux.
On the downside, there are other wallets out there better suited to beginners, so crypto newbies might find Copay a little difficult to understand at first. It also only offers support for bitcoin and Bitcoin Cash, so you may want to look elsewhere if you want to store a diverse cryptocurrency portfolio.
Read our full review of the Copay wallet here
---
Armory
Security, packed with features
Not great for beginners, can't store other coins
Armory is a full-featured software wallet known for its emphasis on security and flexibility. Designed for advanced cryptocurrency users, this HD wallet offers multisig functionality, cold storage capability and full control over the creation and storage of private keys.
Free to use, it's compatible with Microsoft Windows, Apple Mac OSX, Linux Ubuntu and Raspberry Pi.
However, it's not for everyone. If you're a newcomer to the world of cryptocurrency, the user interface may seem a little overwhelming and confusing. You can also only store bitcoin with this wallet, so you'll need to consider other options if you want multi-currency storage.
Read more in our Armory wallet review
---
Best bitcoin web wallets
Web or online wallets run in the cloud and provide quick, easy and convenient cryptocurrency management. Though simple to set up and use, they do come with greater security risks than other wallet options.
Blockchain.info. A well-established online wallet that provides easy access to your BTC holdings.
Coinbase. A convenient and easy-to-use wallet on this popular cryptocurrency exchange.
GreenAddress. A convenient open-source wallet that lets you send, receive and store bitcoin.
Blockchain.info
Simple to use, established company, available for mobile and web
Not as secure as offline wallets, some users have recorded complaints about customer support
One of the most popular web-based wallets available, Blockchain.info is based in Luxembourg and was launched in 2011. It offers iOS, Android and web wallets for bitcoin holders, providing fast and convenient access to your BTC across a range of devices.
On its website, Blockchain.info claims to have provided more than 23 million wallets and been used for more than 100 million transactions. It also has a reputation for being easy to use, allowing wallet holders to send and receive bitcoin with a minimum of fuss, and everything you need is easy to find from the main user interface.
To secure your account, the website takes you through several steps, including:
Verifying your email
Backing up your recovery phrase
Linking your mobile number
Setting up two-factor authentication
Blocking Tor requests
However, despite these features, it's worth remembering that online wallets simply don't provide the same level of security as hardware wallets, so storing large amounts of bitcoin may be better done offline. Some users have also reported complaints to do with the wallet's customer support, so make sure you're aware of this potential drawback before signing up.
Check out our full review of Blockchain.info wallet here
---
Coinbase
Convenience, ease of use, storage of multiple coins and tokens
Coinbase is a popular exchange that allows users in 32 countries around the world to buy and sell digital currency. It also offers its own web wallet, which provides convenient storage for bitcoin, Bitcoin Cash, Ethereum and Litecoin.
The biggest strength of the Coinbase app is its ease of use. From the moment you log in, everything is presented in a concise and easy-to-understand way.
It's also convenient, as you can easily access your bitcoin whenever you need to place a buy or sell order.
There's also a more advanced storage option known as the Coinbase Vault, which provides offline storage, time-delayed withdrawals and multisig functionality. This allows you to retain full control of your private keys.
Storing large amounts of cryptocurrency on an exchange is not recommended, so if you want to store your bitcoin with Coinbase the multisig Vault offers a much safer option than the standard wallet.
However, Coinbase has copped criticism for tracking the way its users spend their bitcoin, and for shutting down the accounts of users it claims have violated its terms of service.
For more info on Coinbase check out our full review here
Storing bitcoin in an exchange wallet
While you could possibly store bitcoin in a wallet based on an exchange, this is only recommended when you're looking to place a trade. There have been multiple examples of cryptocurrency exchanges falling victim to hackers, while theft perpetrated by the operators of some less reputable exchanges has also been reported.
With this in mind, it's generally recommended that you transfer your BTC away from an exchange and into a secure wallet. However, whether you choose a web, desktop, hardware or even paper wallet is up to you.
GreenAddress
Security, open source, also available on mobile
Bitcoin only, not ideal for beginners
GreenAddress is another popular option for bitcoin holders that value security and privacy but who don't want the expense of a hardware wallet. The most important features of GreenAddress are its security inclusions, such as two-factor authentication and multi-signature functionality. It's a deterministic wallet and GreenAddress maintains that it never stores its users' private keys, not even when they're encrypted.
Your funds are secured with your private key and GreenAddress' private key. However, this means you need to get third-party approval before making any payments, which has been a source of some criticism from the bitcoin community.
There are also other wallets available that are easier for first-time users to understand, while multi-currency holders should also be aware that this wallet currently supports bitcoin only.
GreenAddress can be accessed through a Google Chrome app, while there are also iOS and Android apps available for mobile use.
---
Best bitcoin mobile wallets
Mobile wallets run from applications you can download and install on your smartphone. Most (but not all) are compatible with both Android and iOS devices, and they're known for offering a simple and convenient way to manage your bitcoin. However, they're not as secure as hardware wallets.
iOS
Want to manage your bitcoin through your iPhone or iPad? Check out these iOS-compatible wallets:
Bread. A simple and secure wallet designed with crypto newbies in mind.
Airbitz. A beginner-friendly HD wallet with two-factor authentication and other security features.
Mycelium. A free, easy-to-use wallet that's long been a popular choice for bitcoin enthusiasts.
Jaxx. One of the most user-friendly wallets going around which allows you to store bitcoin and a host of other cryptos.
Blockchain Wallet. A hugely popular wallet with a host of impressive security features.
Android
If you want an Android-compatible bitcoin wallet, take a closer look at these options:
Bread
Simple to use, convenient cryptocurrency management, connects directly to the bitcoin network
Not as secure as other options, only stores bitcoin
Bread, formerly known as Breadwallet, is a popular bitcoin-only wallet available on Android and iOS devices. It's free to download and use, and provides simple and convenient access to your BTC.
The app's streamlined design and straightforward setup process ensures that it's easy for cryptocurrency novices to use, while it uses hardware encryption to provide increased protection for your funds. Other security features include a backup and restore facility plus PIN and Touch ID protection.
However, Bread doesn't offer two-factor authentication or multisig functionality, so if the safety of your funds is a top priority then you may want to look elsewhere. It's also worth pointing out that you can only store bitcoin in this wallet, so you'll need to store your other coins and tokens separately.
---
Airbitz
Simplicity, security, great for beginners
Relatively new offering, no web interface
Another wallet designed with bitcoin beginners in mind, Airbitz is an open-source mobile wallet available on Android and iOS devices.
If you're new to the world of cryptocurrency, this app offers a similar level of user-friendliness to what you'd expect from your bank's mobile app, allowing you to quickly and easily manage your bitcoin.
It offers hierarchical deterministic (HD) and two-factor authentication features and can be easily backed up for extra protection. Signing up is also a quick and straightforward process, while scanning QR codes and Bluetooth Low Energy (BLE) are offered for the convenient transfer of funds.
However, Airbitz is a fairly new wallet so may not be as trusted as some other offerings. It also lacks a web interface and is only compatible with bitcoin and Bitcoin Cash.
---
Mycelium
Convenience, mobile access to bitcoins, safety and security
Not great for beginners, no web or desktop interface
Founded in 2008, Mycelium is a well-established name in the cryptocurrency sphere. The Mycelium Wallet is a mobile wallet available for both Android and iOS devices, and this open-source program offers a range of features that make it a popular choice among bitcoin holders.
At the top of the list are advanced privacy and security features. A hierarchical deterministic wallet that generates new addresses for every transaction, Mycelium uses the BitID open protocol for secure authentication, makes it easy to create backups and also offers support for offline hardware wallets. However, there's no multisig functionality.
Another big plus for Mycelium is that it's an open-source software program that's constantly being developed, so it's always improving and being upgraded.
However, with no web or desktop interface, you can only access this wallet from your smartphone. The user interface may also seem a little confusing to anyone new to the world of bitcoin and it might take a little bit of practice to get used to.
For more info on Mycelium check out our full review here
---
Jaxx
Easy to use, stores multiple cryptocurrencies, allows you to retain control of private keys
Jaxx was launched in 2014 and has quickly become one of the most popular mobile bitcoin wallets around. However, it doesn't only store bitcoin, as it also supports Bitcoin Cash, Ethereum and more than 50 other cryptocurrencies.
Jaxx's user interface is often praised. It's well designed and simple to understand, with all the information you need easy to access straight away. There's also the flexibility of being able to quickly exchange currencies in the wallet, thanks to ShapeShift integration.
From a security standpoint, Jaxx allows you to store your private keys on your smartphone and also doesn't require ID or personal details when you open your wallet.
It's available on Android and iOS phones, while there are also downloads for Windows, OSX and Linux. There's even a Chrome browser extension for web access.
There is one important drawback to be wary of, with reports in June 2017 revealing that a "vulnerability" in Jaxx had resulted in the theft of US$400,000 in customer funds.
---
Blockchain Wallet
Simple to use, company has a good reputation, also offers web access
Not as secure as some other options
This extremely popular wallet is the mobile offering from Blockchain.info. It boasts more than 20 million users and allows you to store bitcoin and Ethereum.
Blockchain Wallet is available on iOS and Android devices, while you can also manage your funds via the web interface for extra flexibility. The wallet provider doesn't have any access to your private keys, and the user interface is quick and easy to wrap your head around. The fact that you're dealing with a well-established company that powers more than 160,000 daily transactions also provides added peace of mind.
However, new users should be aware that there are more secure wallets available, and that you'll need to look elsewhere if you want a wallet to store a wide range of cryptocurrencies.
Find out more in our full review of Blockchain Wallet
---
Coinomi
Storing hundreds of cryptocurrencies, simple and straightforward to use, allows you to retain control of private keys
No iOS app at time of writing
Let's get one important point out of the way upfront: Coinomi currently doesn't have an iOS app, so iPhone users can skip this review for now. However, an iOS app is in development and is coming soon.
For Android users, Coinomi offers a simple and convenient smartphone wallet that allows you to store bitcoin, Bitcoin Cash, Ethereum and hundreds of other coins and tokens. If you've got a diverse cryptocurrency portfolio, you'll definitely want to check out the list of this app's supported currencies.
An HD wallet with decent security features, Coinomi allows you to maintain control of your private keys and offers an easy backup facility. There are also no KYC requirements to satisfy when signing up, which is a bonus for anyone who values their privacy.
It's simple to set up and use, with an interface that beginners will be able to grasp quickly, and ShapeShift integration allows for fast cryptocurrency exchanges within the app.
Find out more in our complete review of Coinomi.
---
Tips for securely storing your bitcoin
Remember the following tips when storing bitcoin to help ensure the security of your crypto holdings:
Enable two-factor authentication. If the wallet you choose supports two-factor authentication, make sure you enable this feature to provide higher security for your bitcoins.
Back it up. Make a backup of your wallet and store it in a safe place. This protects against everything from your own error to hacking and security breaches. However, if your backup is stored online, make sure it's encrypted.
Double-check everything. Just received an email claiming to be from your web or desktop wallet provider? Double-check that it's legitimate before proceeding or clicking on any links.
Consider offline storage. Hardware wallets are generally considered to be the safest storage option. You may wish to consider storing all your bitcoin offline, or potentially keeping a small amount in a web or desktop wallet and the bulk of your holdings offline.
Use a strong password. One final word of advice: don't be lazy when creating a password. A strong password includes letters, numbers, punctuation marks and more and is at least 16 characters long.
Want more info? We've written a complete guide to cryptocurrency wallets.
---
Disclaimer: Cryptocurrencies are speculative, complex and involve significant risks – they are highly volatile and sensitive to secondary activity. Performance is unpredictable and past performance is no guarantee of future performance. Consider your own circumstances, and obtain your own advice, before relying on this information. You should also verify the nature of any product or service (including its legal status and relevant regulatory requirements) and consult the relevant Regulators' websites before making any decision. Finder, or the author, may have holdings in the cryptocurrencies discussed.