Best Beard Oils in Australia
Want a beard that's soft, healthy and stylish? We've chosen the top 6 beard oils available in Australia to help make your decision easier.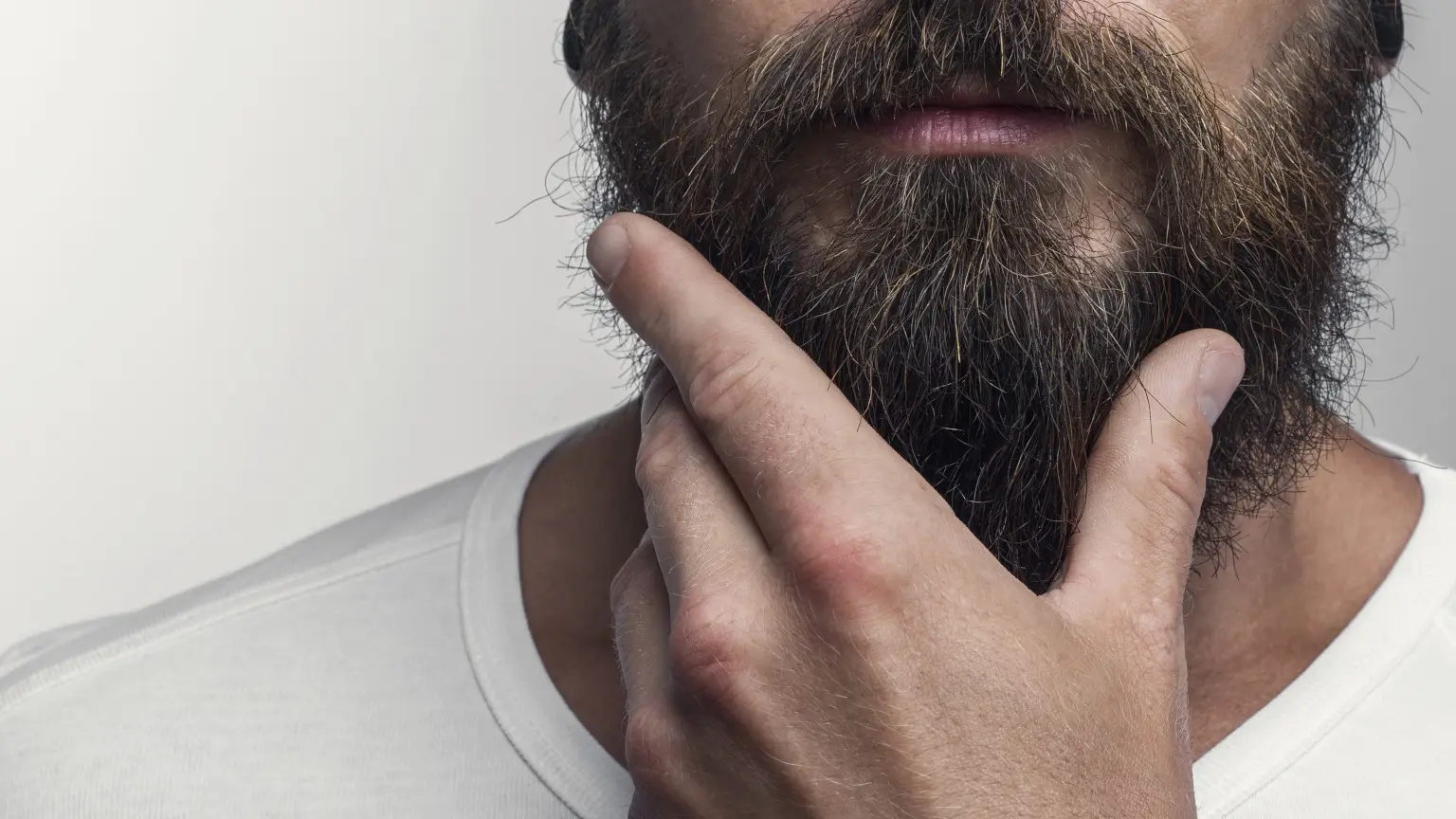 We're reader-supported and may be paid when you visit links to partner sites. We don't compare all products in the market, but we're working on it!
The best beard Oils in Australia
How did we pick this list?
When it comes to beards, we on't accept any old beard oil info at face value — you're getting a ton of personal experience from an author who once grew and maintained a "Tom Hanks in Castaway" chin hedge. That being said, the products on this list are also based on extensive research and real customer reviews. For each category, we carefully selected parameters based on our research and identified the products with the highest review score within those parameters.
Easier to apply on thicker beards and doesn't leave unwanted residue
Only requires a small dollop for a full application
Some reviewers felt the scent could stand to be more pronounced
Advertised as an oil, it veering quite close to gel territory
Average Price Online: $27.50
Buy at Amazon
Buy at eBay
Why we chose it
Seb Man's Groom Hair and Beard Oil is the highest-rated beard oil under $30 as chosen by Amazon reviewers. With an average rating of 4.3/5 from over 47 ratings as of October 2020, it's a popular choice with the Aussie beardists who exist somewhere between designer stubble and full Dumbledore.
Conveniently designed to be interchangeable for hair and beard use, Seb Man's beard oil aims to provide a total solution for achieving and maintaining improved softness and sheen for your jaw sporran. Also, the general consensus is that it comes with a pleasant woody scent, thanks to an infusion of grape seed, jojoba, almond and Argan oil.
---
Recommended application amount is smaller than similar products
Unlike many oils, smells pleasant without being overpowering
Unlike other brands, doesn't offer a range of aroma selections
Benefits aside, it sure is quite expensive for what it is
Price (RRP): $221.03 (XL)
Buy at Amazon
Buy at eBay
Why we chose it
For those of you who really want to treat their face (or a lucky someone else's), Delta Genesis' Beard Fuel XL's Beard Oil and Conditioner boasts a 4/5 star rating after 557 Amazon reviews. While it comes in your industry size standard of 30ml packaging, it represents quite a larger investment than most.
As the name would suggest, the ingredients in Beard Fuel XL are designed to promote rapid growth. If you already have a bountiful beard, the benefits for you lie more in receiving softer and healthier looking/feeling follicles. Unusually, the product includes caffeine as well as more usual ingredients like argan, safflower, jojoba and amla oils.
---
Stylishly packaged and presentable as a gift idea
The roller in particular useful for general beard maintenance
Refills currently not sold separately, you have to purchase the pack again
Some scissors (even basic ones) would have been a nice inclusion
Price (RRP): $44.08
Buy at Amazon
Why we chose it
When it comes to promoting beard growth, the general accepted knowledge is that some additional tools are required to fully maximse any regrowth potential. That said, you'd best look into a package deal like Glamador's Beard Care & Growth Kit, a 4.9/5 star product according to 101 ratings.
What we have here is a full beard promotion production that arms you with a beard care roller, beard growth oil, beard balm and a beard comb. Scent-wise you're also getting 100% natural ingredients drawn from tea tree, argan, jojoba, sweet almond and vitis vinifera seed oils.
---
A great alternative for allergic beard enthusiasts seeking a nut-free oil
Reasonably priced when compared to other natural oils
The odd reviewer disliked the smell (which really is a personal taste thing)
Not as longer lasting as some more synthetic beard oils
Price (RRP): $13.59 (1 fl oz Glass Bottle)
Buy at Amazon
Why we chose it
Here's a selection for those of you value natural antimicrobial and antibacterial properties over icky, synthetic smelling preservative agents. Not only does Badger brand beard oil meet that criteria, it comes highly recommended with a 4.7/5 Amazon rating after 156 reviews.
Say goodbye to artificial ingredients, fragrances, dyes, GMOS or synthetic. Say hello to light yet absorbent jojoba and babassu oils, or black pepper, bergamot and the always welcome vanilla. The resulting range of Badger concoctions (stylishly packaged in a recyclable 30 ml glass bottle) aim to hydrate and soften the mane feature of your face.
---
A large percentage of reviewers experienced the advertised skin benefits
Since its foundation, Jack Black has been an anti-animal testing brand
For a 30ml bottle, it's a little pricier than most
Lighter oil consistency means less holding / shaping ability
Price (RRP): $26.00 (1 fl oz Glass Bottle)
Buy at eBay
Why we chose it
If you don't want to do the unpalatable dandruff solution that is shaving everything off and growing again, you could try to bring the situation to heel with Jack Black beard oil. It comes highly recommended with a 4.7/5 rating after a whopping 750+ reviews.
What we have here is an oil designed to prevent itchy, dry skin via a range of hydrating and nourishing ingredients. Jack Black (a fictitious mascot who incidentally is in no way related to the movie star) has gone with a concoction of antioxidants, organic natural oils and vitamins that's lighter than your average beard oil, but also more deeply penetrating.
---
Softening agent works to reduce the bristly feel of thicker beards
More complex aroma blends make for a unique fragrance
At the time of writing, not all blends are available in the larger sized bottles
A small number of reviewers did not reap fast enough "patch fixing" results
Price (RRP): $248.97 (4 fl oz Glass Bottle)
Buy at Amazon
Buy at Catch
Why we chose it
If you're looking to fix an uneven mane, best check out the growth promoting Gibs Beard Oil Conditioner & Tattoo Oil, a product that's earned a rating of 4.7/5 from more than 140 Amazon reviews.
Offering moisturising and damage control benefits, this Gibs product has been designed to nourish and enrich any under-performing facial hair. It's also worth noting that it comes in three blends. You can smell like Grapefruit, Tobacco Flower, Saffron and Cedar or Grapefruit, Tobacco Flower, Saffron and Cedar. Personally, this author swears by Nutmeg, Vanilla, Leather and Musk.
The above blends can be bought in 30ml or 120ml bottles.
---
Methodology
40+
Brands considered
100
Products compared
6
Best products chosen
Our editorial team compared beard oils from brands found in major supermarkets across Australia as well as online retailers.
We examined hundreds of customer reviews and ratings as well as expert reviews.
The products on this list are chosen by our editorial team and are not selected based on commercial relationships.
More guides on Finder