The 10 cities that really shine in Australia in spring
With a packed calendar of events, Australia's spring season is where it's at.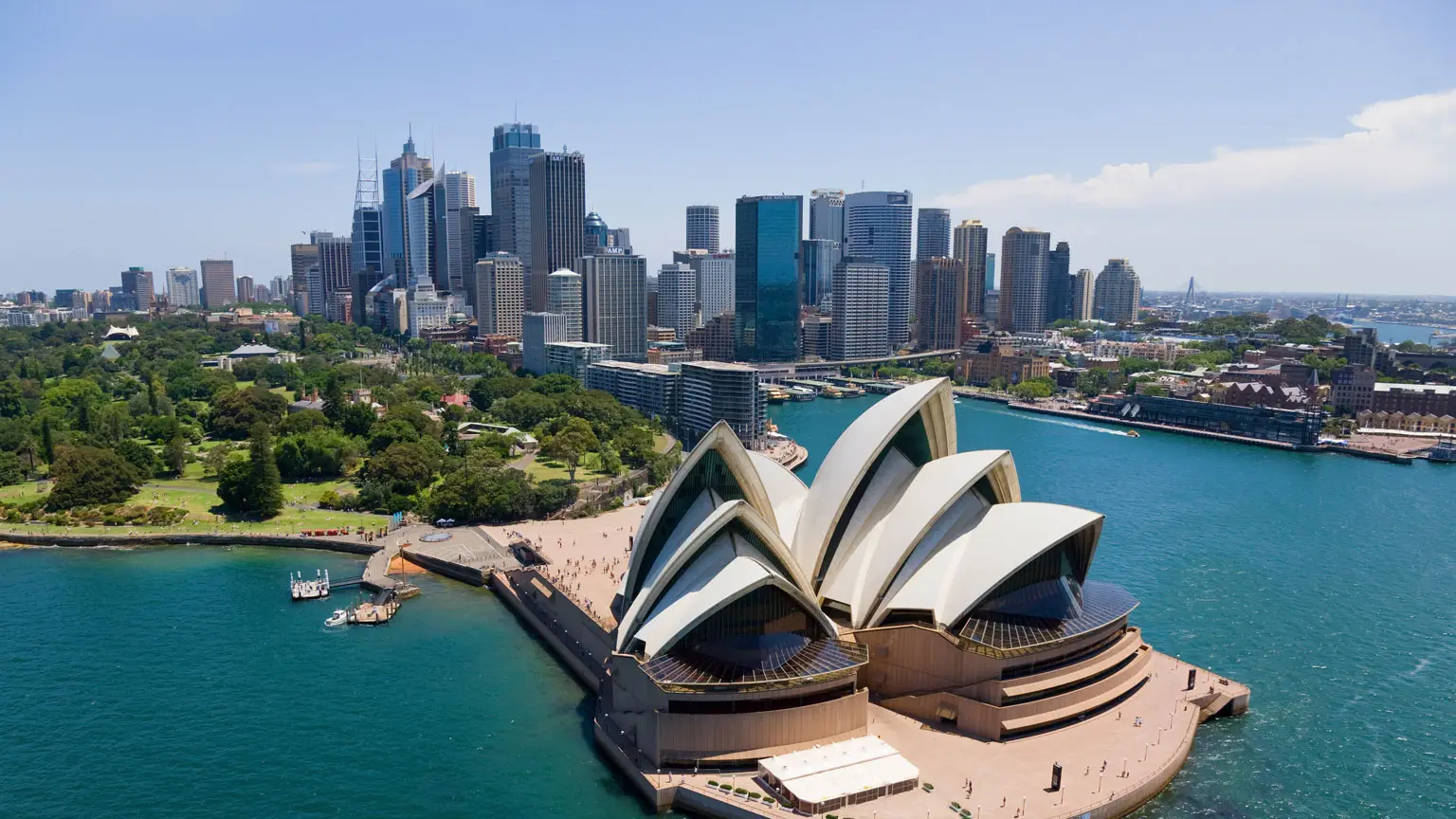 Update on Australian spring destinations
Due to the coronavirus (COVID-19) pandemic, most events across Australia will be cancelled, even those a few months in advance.
If an announcement has been made, we'll update this page with any updated dates or note if the 2020 event has been cancelled.
As winter fades away, the smell of spring fills the air and we turn our attention to more outdoorsy pursuits.
Australian spring starts in September and ends in late November, the complete opposite to the Northern Hemisphere. Flower festivals and racing carnivals pack the calendar, and if you're keen on travelling during these months, we've got 10 places to focus your attention on.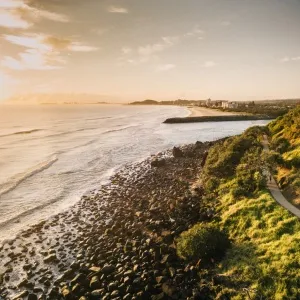 Why you should go in spring:
Explore works of art set on the beach at the SWELL Sculpture Festival. The outdoor event features guided twilight walks, artist talks, master classes and kids' workshops. 11-20 September 2020
Surfers Paradise Kids Week is a family-friendly event that features a slew of entertaining and educational shows and activities, and it's all free. Dates TBC
Get ready to party in the fast lane when the Gold Coast 600 arrives in town. It's a three-day weekend of fun in the sun with a bumper line-up of world-class motorsport and entertainment including the RAAF air show. Dates TBC
What the weather is like: Enjoy sunny days and mild tropical evenings with average temperatures ranging from 17-25°C.
Search for flights to Gold Coast Search for hotels in Gold Coast
---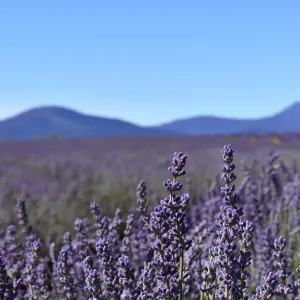 Launceston
Why you should go in spring:
Head to the coast to witness the migration of both humpback whales (October to December) and southern right whales (June to October). You can book a tour or take your chances at popular whale watching spots Frederick Henry Bay and Great Oyster Bay.
Blooming Tasmania Flower and Garden Festival is set in and around the iconic Albert Hall and City Park of Launceston with a full program of gardening experts. Cancelled for 2020
Get ready for the quirky and unique Junction Arts Festival, an intimate affair featuring extraordinary experiences in unusual spaces. The festival hub showcases Tasmania's finest musicians and bands as well as children's shows and award-winning cabaret. 2-6 September 2020
What the weather is like: Expect longer, warmer days coupled with fresh cool nights.
Search for flights to Launceston Search for hotels in Launceston
---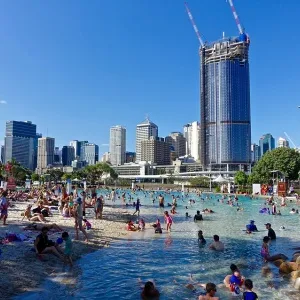 Why you should go in spring:
Every September, Brisbanites and visitors get ready for an explosion of theatre, dance, music, circus and opera culminating in a big bang at Riverfire on the final night. Dates TBC
Spring heralds the start of jacaranda tree season, and it's one of the most beautiful times to be in the city when touches of purple bloom everywhere you look. Check out New Farm Park or the Botanic Garden for some extra special views. Early October to early November.
Throwing open the doors of the city's most interesting spaces, Brisbane Open House invites visitors to go behind the scenes. Satisfy your curiosity with guided and self-guided tours in spaces like Queensland Performing Arts Centre (QPAC), Newstead House, Roma Street Fire Station and even an old ice cream factory. 10-11 October 2020
What the weather is like: Average temperatures sit between 15-25°C with warm, sunny days.
Search for flights to Brisbane Search for hotels in Brisbane
---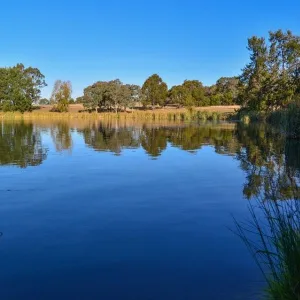 Why you should go in spring:
What better way to celebrate spring than a flower festival? Floriade mixes all things floral with traditional entertainment, sculptures and other artistic features. 12 September - 11 October 2020
Canberra Moon Festival brings together customs, food, activities and performances from a range of Asian cultures over three days. Programs range from talent contests to a cosplay party with exotic and local food stalls to feast on. Dates TBC
What the weather is like: Fresh mornings and cool nights with average temperatures between 6-19°C.
Search for flights to Canberra Search for hotels in Canberra
---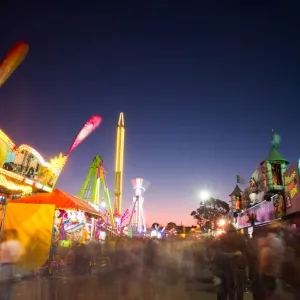 Why you should go in spring:
An annual tradition to celebrate the plant life and unique culture of Western Australia, the Kings Park Festival features displays of spring wildflowers and free events for everyone. September 2020
Get your outfits ready for the Toodyay Picnic Race Day held in the picturesque Avon Valley. The day features exciting races, Fashions on the Field, live music and kids' activities. 27 September 2020
The Perth Royal Show is an annual agricultural exhibit showcasing agricultural competitions and animals along with a fun family atmosphere of a fairground, rides and show bags. 26 September - 3 October 2020
What the weather is like: Spring brings a pleasant average of 23°C with little rainfall.
---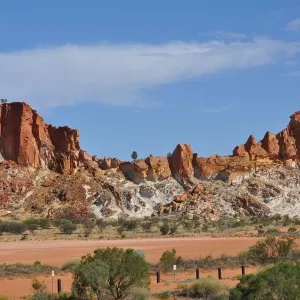 Alice Springs
Why you should go in spring:
The Desert Song Festival is a presentation of artistic brilliance and cultural diversity in Central Australia. Uniting singers and musicians with audiences through concerts, workshops, choirs and individual performers and ending with the popular A Cappella in the Gorge event. 11-20 September 2020
Representing the most comprehensive survey of contemporary Aboriginal art, Desert Mob includes an exhibition, symposium and the MarketPlace in a unique opportunity to view Aboriginal art, meet the artists and listen to their stories. 11 September - 25 October 2020
What the weather is like: The weather really begins to heat up with average temperatures ranging from 14-31°C and you can expect spectacular thunderstorms and cooler evenings.
Search for flights to Alice Springs Search for hotels in Alice Springs
---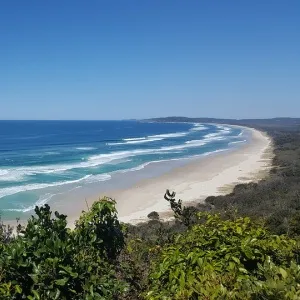 Why you should go in spring:
Experience whale watching at Australia's most easterly point. You can try your luck on land at spots like Cape Byron Lighthouse, paddle out with a kayak or take a tour to see the whales. While you're out there, you might also come across the local dolphin population or even spot turtles.
Farmers, producers and chefs from Northern NSW come together to share their passion for good grub at the annual Sample Food Festival. Top restaurants in the region also compete for the "Gold Fork" awards and host a special luncheon. 5 September 2020
What the weather is like: The season has pleasantly warm weather, the lowest average rainfall and water temperatures ranging from 21 to 25°C.
Search for flights to Byron Bay Search for hotels in Byron Bay
---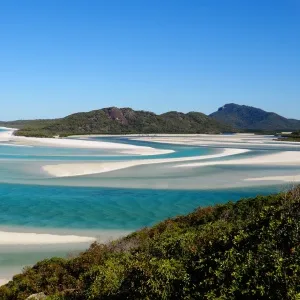 Whitsundays
Why you should go in spring:
For the active adventurers among us, you can't go past Run the Great Whitsunday Trail. The experience takes you on a 28.7km adventure through the Conway National Park rainforest. If you're up for the ultimate test, try the 57.4km Ultra. 12-13 September 2020
Experience the town come to life at the Airlie Beach Festival of Music. It's a party like no other in this tropical paradise complete with jaw-dropping sea views, live entertainment and an electric atmosphere. Cancelled for 2020
What the weather is like: There are comfortably warm temperatures in September (up to 26°C), climbing to its peak of 31°C in November. October is the start of the stinger season, meaning you'll have to wear a protective stinger suit for water activities in the second half of the season.
Search for flights to Whitsundays Search for hotels in Whitsundays
---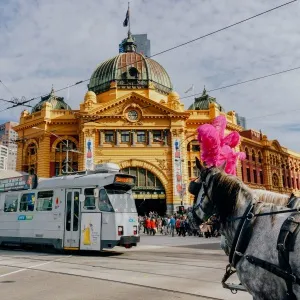 Why you should go in spring:
Opening with the Memsie Stakes and culminating with "the race that stops a nation", the Spring Racing Carnival is the highlight of many Aussie calendars. 29 August - 21 November 2020
The Melbourne Fringe Festival is a celebration of the arts. With over 400 events, the festival has a unique aim to create a space for artistic self-expression linked to the life of Melbourne. 12 - 29 September 2020
The AFL Grand Final draws footy fans from all across the nation to catch the action live in Melbourne. The annual Grand Final parade happens the day before to prep you for the big game. Make sure you're in town to catch it. 24 October 2020
What the weather is like: Average temperatures range from 9-20°C, but this is one of the most variable seasons of the year when Melbourne earns its reputation for receiving four seasons in one day.
Search for flights to Melbourne Search for hotels in Melbourne
---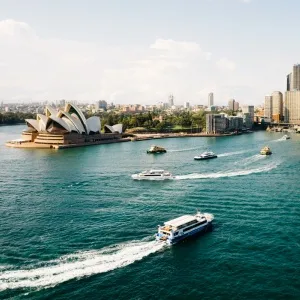 Why you should go in spring:
Sculpture by the Sea is a free public art festival that showcases remarkably built sculptures dotted along the coast. 22 October - 8 November 2020
October marks the month of indulgence with the Good Food Month and Night Noodle Markets setting up shop. Foodies can enjoy a sizzling line-up of Australian and international talent sharing their kitchen know-how. Be sure to indulge in the hawker-style Night Noodle Markets when the sun goes down. Throughout October 2020
Oktoberfest in the Gardens is a celebration inspired by the traditional Bavarian festival. Featuring two massive beer halls, authentic German food, performers and a silent disco, you're in for a great German treat. 31 October 2020
What the weather is like: Expect comfortable temperatures and low rainfall. Average daily temperatures range from 11-23°C.
---
Want to book a domestic holiday online? Use one of our coupons:
Related Posts