Best anti-frizz products for different hair types 2020
Tried and tested, these are our favourite anti-frizz products available on the market right now.
We're committed to our readers and editorial independence. We don't compare all products in the market and may receive compensation when we refer you to our partners, but this does not influence our opinions or reviews. Learn more about Finder.

If you're someone that has frizz-prone hair, you'll know that getting your hair to behave is a daily battle. And finding an anti-frizz product to help can be just as difficult. Many products don't work and not all are suited to every hair type.
We hear you. We've tested dozens and dozens of anti-frizz hair-styling products and have found the top performers. We've found great products for straight hair and fabulous products for curly hair. We've listed products for a sleek finish and products for a bouncy curly finish. Keep reading to see which products made our list of the best of the best.
Image source: Getty
---
This was the first anti-frizz product that I ever tried when I was 11 years old. Today, it is still one of my favourites and one of the best on the market for curly or wavy hair. It's a heavier product with a cream consistency that offers frizz control of epic proportions. Normally I would have to turn to a mousse-style product to get this kind of curl control. This does something similar but without that awful crispy finish.
Despite the heaviness of the product itself, it actually leaves your curls or waves reasonably bouncy. It also (miraculously) looks better on the second day after being slept on, probably why the product line is called Bed Head. It never clumps and never leaves your hair knotty. This one is my fail safe. Plus, you can now buy it at Priceline.
---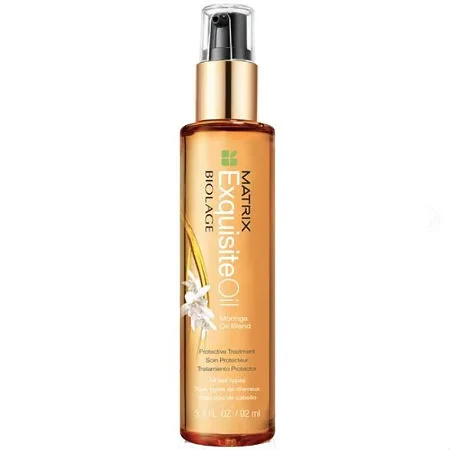 Matrix Biolage Exquisite Oil
This product is a great one for damaged hair or for those who use hot styling tools. As well as being an effective smoothing and anti-frizz product, this one nourishes damaged hair and is a suitable protective treatment to use prior to a straightener or hairdryer.
Out of all the hair oils that we as a team have tried, this one strikes the best balance between frizz-control and oiliness. Some heavy argan oils will make your hair ultra oily and you might have to wash it more frequently, which leads to even more frizz! This oil is still rich enough to smooth light-to-medium frizz issues.
---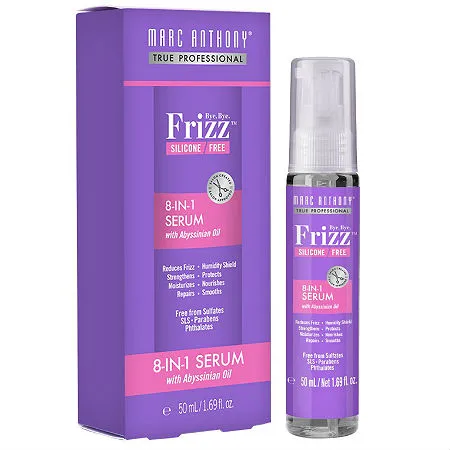 Marc Anthony Bye Bye Frizz 8 in 1 Serum
This serum is a quick and easy solution to frizz. One of the best features is that it can be applied to wet hair or dry hair. Many creams, sprays or mousses can weigh down dry hair or make it look super oily. Not this one. This is the perfect fix for bed hair or hair that's been attacked by the humidity. It's lightweight and clear so you can calm frizz without that crisp or overly shiny look that some products can leave.
An oil-based product, a little goes a long way. It's nourishing and offers your strands heat and humidity protection. Whether you're prepping to use a styling tool or looking for a quick fix before you run out the door, this one covers all bases.
No external rating available
Price: $18.99 for 50mL
Where to buy: Priceline
Great for all hair
---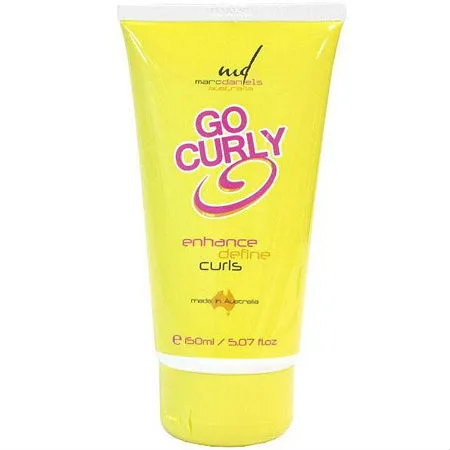 Marc Daniels Go Curly
I have personally been using this product since I was a teenager and whenever I see it I'll buy about four or five just in case it's ever discontinued. It's remarkably cheap and works better than products that go for 10 times the price.
This one fares best when applied to wet hair. It's got a clear, gel-like consistency that will dry with your hair. What you're left with is soft, shiny, bouncy curls free from frizz or oiliness. This product has the ability to hold curls together without weighing your locks down and making them appear dull or wet. You won't achieve the same effect if you apply it to dry hair, this is one that does have to be applied to washed, wet strands.
---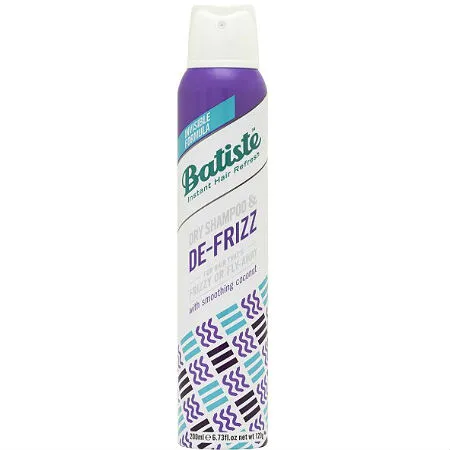 Batiste De-Frizz Dry Shampoo
A dry shampoo as an anti-frizz product might seem strange. Most dry shampoos actually end up producing more frizz since it's the oils in our hair that often holds unruly hair at bay. Not this one. This is a targeted formula that is designed to calm hair. You still get the instant, oil-fighting, hair refresh that you expect from a dry shampoo, but somehow it also smooths strands and gently relaxes unruly tresses. I didn't believe it until I tried it.
The secret is apparently coconut. The dry shampoo is infused with a coconut extract that de-frizzes as you massage the product into your hair. You can use it as you would any normal dry shampoo, spraying it into the roots. But you can also spray it into the lengths of your hair for some extra de-frizzing if you need it.
---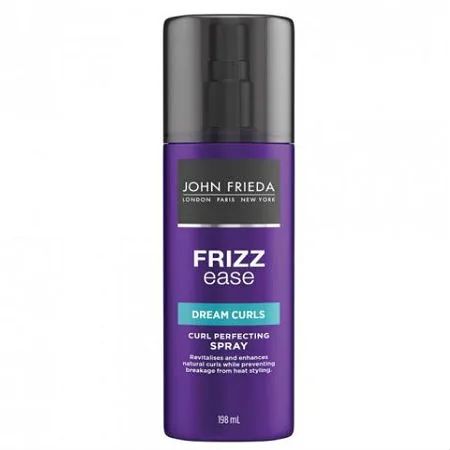 This is a product that I've been using since I was a teenager. Some products I'll buy sporadically, but this is one of those items that I always have in the cupboard. It's a must-have if you have wavy or curly hair. It's not a mousse, it's not an oil, it's not a hairspray, it's not a leave-in-conditioner, it's not a serum, it's not a cream. This product is in its own class entirely.
So what is it? It's a liquid with the same consistency as water. Which is a bit scary for many curly-haired people like myself. Watery products usually equal more frizz. But this formula does nothing of the sort. It tames frizz and produces bouncy curls every time. It's infused with magnesium and conditioning and glossing agents to help your hair have body and shine. It doesn't leave your hair crispy or weighed down. I love to use it whenever I feel like my hair is looking a bit flat or whenever I've become a victim of the humidity. You can use it on freshly washed hair too.
Priceline rating: 4/5 stars
Price: $16.99 for 198mL
Where to buy: Amazon, Priceline and Chemist Warehouse
Great for curly or wavy hair
---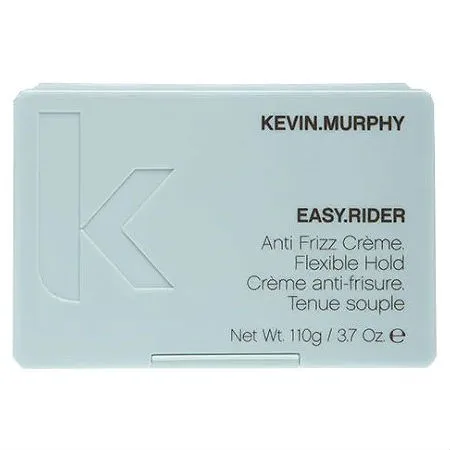 Kevin.Murphy Easy.Rider
This product by Kevin.Murphy makes the list because it provides a high level of frizz control without the extra weight. Most strong hold products are either mousse and sprays that leave your hair crispy, or they're heavy creams that add weight to eliminate frizz. This is neither.
While this one still is a cream-style product, it has a flexible hold so that your hair is still bouncy and feels like actual hair rather than straw. Like many other Kevin.Murphy products, it has the added benefit of antioxidants and minerals so that it nourishes hair as it smooths. I must say, I'm not a huge fan of the way the product is packaged, but the formula itself is good enough that I can overlook it.
Adore Beauty rating: 4.5/5 stars
Price: $39.95 for 110g
Where to buy: Adore Beauty
Suitable for all hairstyles but great for curly and wavy hair
---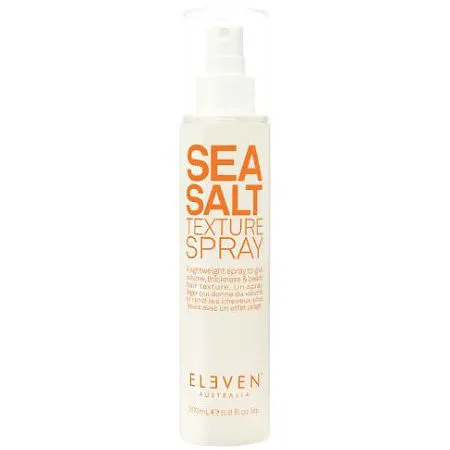 Eleven Sea Salt Texture Spray
Most sea salt sprays are overrated and I think that many of them just add more frizz. Most of them are formulated for those with straight hair who are looking to tszuj it up a bit. But Eleven's Sea Salt Texture Spray ain't just for straight haired beauties. People with frizz-prone hair can use it too.
Since it is specifically designed to add texture, it is not a smoothing product. It will add grit and volume, but this particular formula has none of that crusty crunch. I find it also calms down that horrible halo of fly-aways that many of us are prone to, especially in humid weather. I love using this when I'm trying to rock natural beachy hair, but the top layer of my hair is nothing but frizz. It relaxes unruly hair without taking all the volume out. And it smells amazing.
---
Real life favourites
We asked a bunch of real life people for their favourite products. Here's what they said:
"Davines is an amazing organic hair brand and This Is A Shimmering Mist gives the most amazing shine and smoothing effect for sleek hair." – Hollie
I like it because it works! I deal with frizzy hair from humidity which has previously been untameable. It's easy to use, as you use it after washing hair and you just work it through and forget about it, which I love. - Caitlin
Keeps frizz at bay, doesn't make my hair look oily, price is right compared to other anti-frizz products. - Alex
---
What does anti-frizz mean?
When you see "anti-frizz" on the bottle of a hair product, this means that the product has been formulated to calm flyaways and relax frizz. Well, at least it claims to. Obviously, not all products do as they promise.
What can be confusing is that there are many different ways to combat and calm frizz. Shampoos, hair masks, oils and even powder products can be anti-frizz products. And each anti-frizz product can have a different finish. Some may be designed to smooth and straighten hair but others may be designed to promote curls.
Finding the right anti-frizz product for you will depend on your hair type and your desired finish.
---
Is frizzy hair normal?
Yes, of course. Some people are born with straight hair. Some have curly. And some are born with frizzy hair. It's totally normal and nothing to worry about.
Frizz is caused by dehydration. When your hair is dry, the cuticle of the hair lifts and allows humidity, water and other moisture to get into the hair and swell the strand. Since curly and wavy hair is more prone to dryness, this is why many curly-haired folk face an endless battle with frizz.
And while frizz is normal, there are things you can do to combat it. Be kind to your hair. Treat it with moisture masks and keep it out of the sun. Get it cut regularly and avoid using hot tools, which can dry your hair out even more.
---
Hair products deals and coupons
Popular Health & Beauty coupon codes
| Last checked | Code description | Code |
| --- | --- | --- |
| 27 Oct 2020 | 10% off + FREE shipping on all orders over $50 | FIN**** |
| 7 Oct 2020 | 20% off for members + $10 off your first purchase | FIN**** |
| 5 Oct 2020 | 10% off orders over $75 | FIN**** |
| 15 Sep 2020 | 30% off superfoods range | FIN**** |
| 24 Feb 2020 | 5% off your orders | FIN**** |
More beauty reviews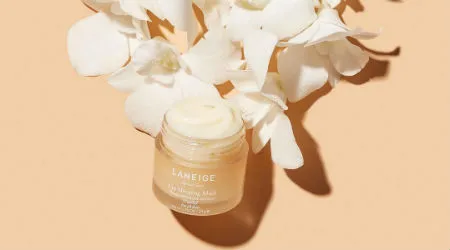 Find out why this simple beauty product is now a cult favourite among skincare lovers.
Read more…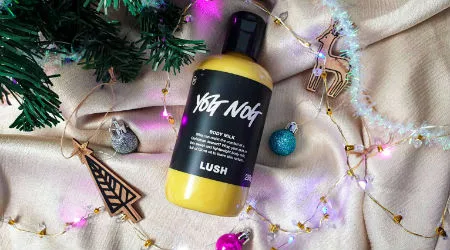 If you suffer from dry, tight skin, make sure this soothing body milk is on your wish list to Santa.
Read more…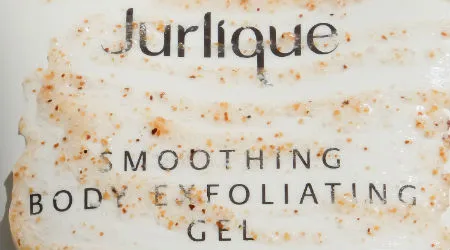 Banish dry and dull skin with this softening and smoothing body exfoliator.
Read more…
More guides on Finder
Even more shopping deals