Best acne skincare options for different skin types
Treating acne is different for everyone, but maybe one of these will work for you.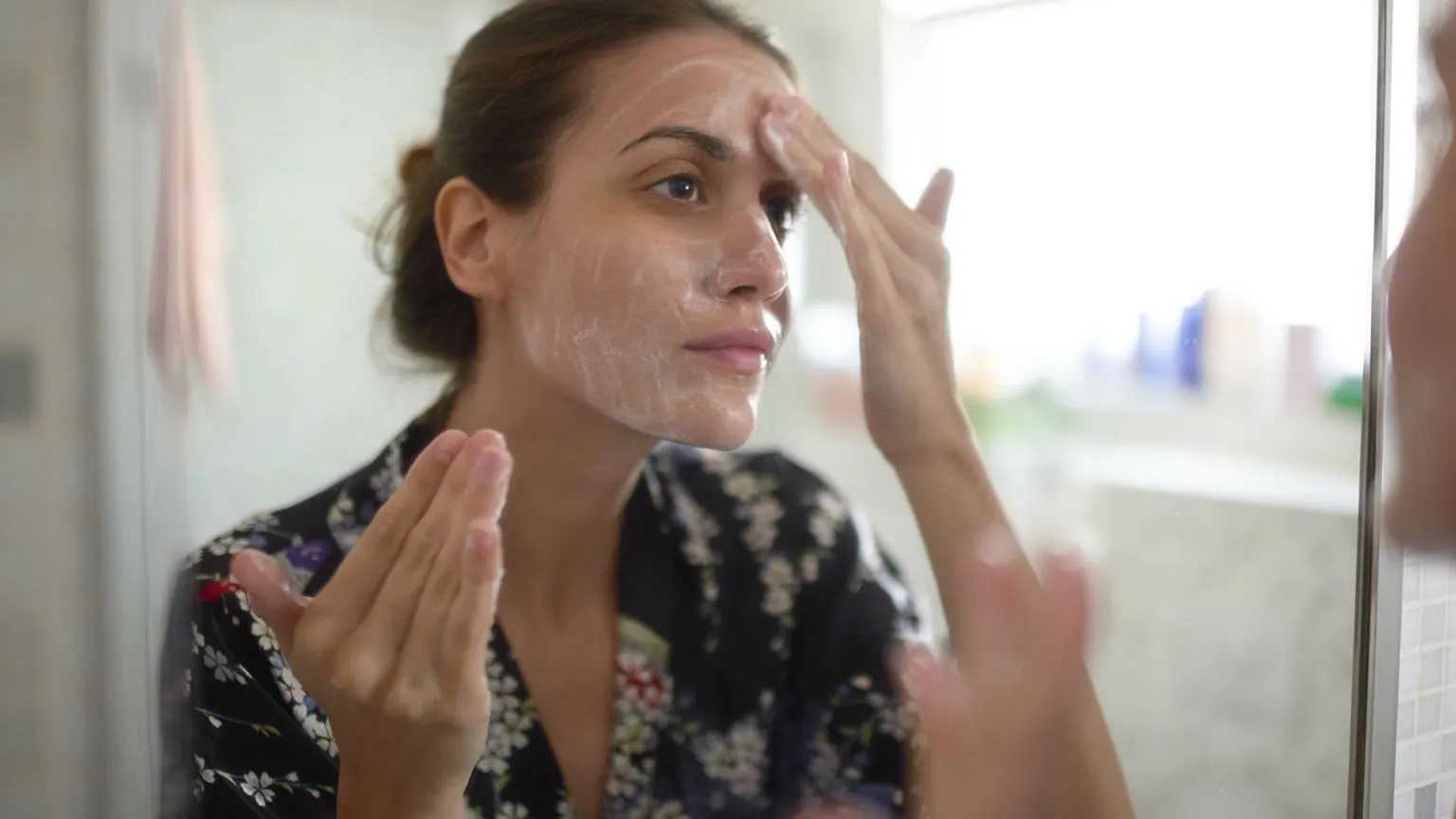 We're reader-supported and may be paid when you visit links to partner sites. We don't compare all products in the market, but we're working on it!
There is no uniform approach to treating acne. It's an ongoing process that requires testing different methods and products to find the one that works for you. It also takes time – most acne treatments need to be used for a few months to see best results. But one thing's for certain: a solid skincare routine can drastically change the appearance of your skin.
But where should you start and what products are worth trying? Here at Finder, we've tried and tested four different acne skincare treatments to tell you what we really think of them. Our trialists are: Michael – a 17-year-old male with teenage hormonal acne, and Marina – a 21-year-old woman suffering from hormonal and adult acne.
We've also rounded up a list of other acne skincare regimes you might want to consider, based on the customer reviews from BeautyHeaven.
---
Best affordable option
Real-U Starter Kit
Price: $131
Where to buy? Priceline
What does it promise? Real-U is a "no-nasties" acne treatment system. It's free from benzoyl peroxide and salicylic acid but rather features a unique molecule in the products. It regulates oil, targeting the oil gland and inhibiting acne bacteria.
How was it? This product was tested by 21-year-old Marina. "I used the Real-U Starter Kit for two to three months. It includes a cleanser, moisturiser, serum and spot treatment. The control serum and the spot treatment really helped control the redness and severity of my pimples, but they didn't go away forever. The products are gentle and still helped the texture of my skin. My skin felt smooth, soft and I was glowing. I would definitely buy it again – I felt good applying products on my face that weren't harsh on my skin."
Any negatives? "There is nothing I disliked in the Real-U Starter Kit. However, I would love for the kit to include an eye cream or sunscreen to complete the routine."
---
Best for the occasional spot
FreezeFrame Blemish Bomb
Price: $30
Where to buy? Priceline
What does it promise? The FreezeFrame Blemish Bomb is a handy tool that can help clear and conceal the occasional spot. On one end is a rapid clear spot treatment and the other end features a clearing concealer. It's an anti-redness concealer that is activated with willowherb.
How was it? This product was tested by 21-year-old Marina. "I used the Blemish Bomb on my pimples and after using it every morning and night, I noticed that it slowly started to clear up my skin. If I was blessed with a pimple, I would apply the clearing treatment directly to the spot. After regular use over just a few days, the redness was controlled and the pimple even decreased in size which I was really happy about. It didn't make them disappear forever, but it sure did help clear my skin, all thanks to the bacteria-fighting properties."
Any negatives? "I didn't really use the concealer as I prefer to use my own products. But the Blemish Bomb is great to treat pesky pimples on the go."
---
Best for teen acne
Price: $89
Where to buy? Amazon, Rodan + Fields
What does it promise? The Rodan + Fields Spotless Regimen is designed to eliminate acne, deep clean pores and control oil. It delivers oxygen and benzoyl peroxide to your pores in order to kill acne bacteria from the first day of treatment.
How was it? This product was tested by 17-year-old Michael. "The Spotless Regimen includes a daily acne wash and acne-clearing treatment. I tried the system for two months and I was pleased with the results. Because the products feature strong ingredients like benzoyl peroxide, it did work for me. It helped me control my pimples. They didn't disappear forever but it was definitely easier to manage. After using the system regularly, my skin felt clean, clear and was visibly smoother."
Any negatives? "Using the acne regimen after a while did cause some dryness. It wasn't red or itchy, but it was definitely a little drier than usual."
---
Best high-end option and for adult acne
What does it promise? The Rodan + Fields Unblemish Regimen is specifically formulated for adult skin. It helps with clearing acne but also smoothing, firming and improving the appearance of pores and fine lines. The acne system includes a gentle exfoliating acne wash, a clarifying toner, a dual-intensive acne treatment and a shine-free sunscreen.
How was it? This product was tested by 21-year-old Marina. "I used the Unblemish Regimen for two to three months to see if it made a difference to my skin. The system was easy to use – the gentle exfoliating wash paired with the acne treatment did wonders for my scars and texture. My skin was left feeling smooth and soft and I was really impressed by how effective it was. I saw results only after a few weeks of use. My pimples didn't disappear but they were definitely more controlled and easy to manage."
Any negatives? "I really disliked the sunscreen. It was incredibly difficult to blend into my skin and it felt quite uncomfortable. It also left me with an undesirable white cast."
Other popular acne skincare treatments on the market
Based on the customer reviews from BeautyHeaven, these are the top products recommended for acne-prone skin. People have tried and tested these acne treatments and left raving reviews. While we didn't put these products to the test, they may work for you.
BeautyHeaven rating: 5/5 out of 32 reviews
Price: $11.95
Where to buy? Amazon, Priceline
What does it promise? Isocol Rubbing Alcohol is an effective antiseptic and cleanser that is commonly used for acne-prone skin. It prevents pimples and dries oily skin when used twice daily. It features an active ingredient called isopropyl alcohol that evaporates quickly and is designed to kill germs in an instant. Use in a well-ventilated space and do not use diluted. Acne treatment isn't its only use – it can also be used around the house to kill germs too!
---
BeautyHeaven rating: 5/5 out of 22 reviews
Price: $65.95
Where to buy? RY.COM.AU
What does it promise? The Dermalogica Medibac Sebum Clearing Masque is a clay-based product that works to purify, refine texture, calm inflammation and absorb excess oil. It's formulated with salicylic acid to clear congested pores and it does include some stand-out ingredients. The spiraea extract prevents future breakouts by stimulating the skin's natural antibacterial agents and the cinnamon bark provides astringent properties.
---
BeautyHeaven rating: 5/5 out of 13 reviews
Price: $25.95
Where to buy? Sephora
What does it promise? The Alpha-H Clear Skin Blemish Control Gel is a spot treatment gel that is specifically made for active blemishes, not for acne scars. It can be used day and night, working rapidly to reduce swelling by targeting the core of the infection. It's enhanced with glycolic acid which promotes a clearer complexion. This product features antibacterial properties from oregano, tea tree and eucalyptus. In combination, these ingredients prevent the spread of any other breakouts.
---
BeautyHeaven rating: 5/5 out of 13 reviews
Price: $48.50
Where to buy?Amazon, Priceline
What does it promise? If you are looking for a lightweight tinted moisturiser that treats acne at the same time, this is the product for you. The La Roche-Posay Effaclar Duo + Unifiant is an anti-acne treatment that comes with added sheer coverage. It contains a group of active ingredients including salicylic acid, working to unclog blocked pores and refines the skin's texture. The light coverage corrects the appearance of imperfections, in order to unify the complexion. It's perfect for oily, sensitive and acne-prone skin and comes in two shades – light and medium. It's non-comedogenic and is tested under dermatological control.
---
What causes acne?
Unfortunately, there's not one uniform cause to acne. It's actually different for everyone. Some examples include hormones, stress and diet, sometimes it's hereditary and sometimes it could be a reaction to certain cosmetics and skincare.
This is why it can be hard for some to effectively treat their acne and get rid of pimples for good, because there are a number of factors that can cause it. For some, it can be a change in diet or for others it can be using a different range of skincare products. If your acne is severe or is bothering you, we recommend consulting your GP who can give you advice or may refer you to a dermatologist for a specialised review.
---
What is cystic acne?
Cystic acne is one of the most serious forms of acne. Cysts form deep underneath the skin and can become quite red and inflamed. They can feel tender and/or painful to the touch. The cause? A combination of bacteria, oil and dry skin cells that get trapped in your pores, eventually forming the under-the-skin pimples.
Cystic acne is common among teens and women dealing with hormonal imbalances, but that's not to say it can't happen to men too. Dealing with cystic acne can be much more difficult compared to getting rid of pimples. So, we strongly recommend seeing a dermatologist that can help you and your skin.
---
How to get rid of acne scars?
Acne can be frustrating, but it becomes even worse when the pesky pimples leave behind scars. Acne scars come in four different forms:
Ice pick – Small and narrow scar that destroys the skin tissue
Rolling scars – Wide and shallow, with a wave-like appearance
Boxcar scars – Angular, well-defined edges, caused by a loss of tissue
Hypertrophic – Raised scars due to an overproduction of collagen
Treatment is different for everyone, so it may be worth trying a few different methods to see what works for you.
Chemical exfoliation is one of the most popular methods. For topical ingredients, things such as alpha hydroxy acids (AHAs) and lactic acid are great chemical exfoliators that are gentle on the skin. There are also a few facial treatments on the market that can help with treating acne scars. Both chemical peels and dermarolling work to exfoliate dead skin cells and reveal a new layer of skin.
---
Image Source: Getty
---
More guides on Finder