Best 5G phones in Australia
Our expert team has tested hundreds of mobile phones to find the seven best 5G options that you can get in Australia.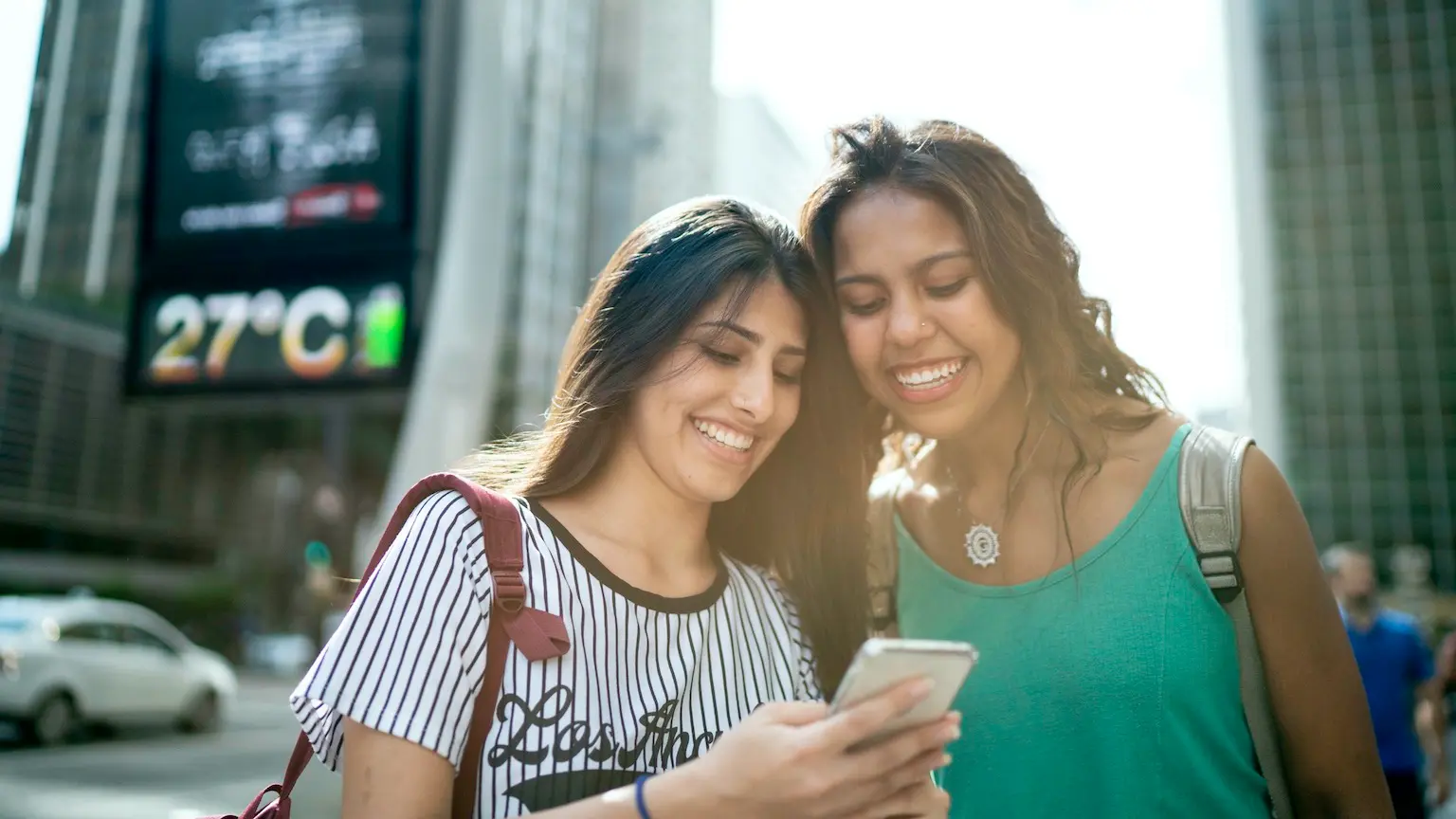 We're reader-supported and may be paid when you visit links to partner sites. We don't compare all products in the market, but we're working on it!
The best 5G phones ranked
How did we pick this list?
Finder's reviewers have extensively tested and reviewed every phone on this list, including 5G compatibility for Australia's growing and expanding 5G networks.
Our editorial team chose the phones in this list on a weighted balance of features, quality and our experiences when testing them, compared to other phones available in the market. The selection and order are not based solely on review scores.
A great 5G phone with an awesome camera
6.9-inch display | 256GB, 512GB storage options | 12MP + 108MP + 12MP rear camera
Amazing camera
S-Pen adds a lot of functionality
Excellent high refresh rate display
Battery life could be better
Big and bulky
Space Zoom feature doesn't work all that well
RRP $1,999 for 5G model with 256GB | $2,199 for 5G model with 512GB
Why we chose it
Samsung was first to market in Australia with a 5G phone, and if you're going to pay a premium for one, the phone to buy right now is the Galaxy Note 20 Ultra. Not only do you get 5G compatibility, but you also get one of the best camera phones on the market, along with an expansive 6.9-inch 120Hz display, Samsung's unique S-Pen for both creative and productive purposes and a whole lot of processing power too.
The flip side to that is that battery life isn't immense, and that's something that 5G isn't likely to help much with either, especially if you want to leave it in 120Hz mode most of the time – which, trust us, you really do. Like Samsung's earlier S20 Ultra, the much-hyped "Space Zoom" digital zoom feature isn't worth using unless you like washed out, pixelated photos too.
You can read our full review of the Samsung Galaxy Note 20 Ultra here.
---
Oppo's 5G flagship is a stylish and fun phone
6.7-inch display | 512GB storage options | 48MP + 48MP + 13MP rear camera
Great camera performance
Option of vegan-leather back in orange
Cheaper than many other 5G flagships
60x zoom doesn't work all that well
Only 4K video shooting
Fixed storage
RRP $1,599
Why we chose it
Samsung's been busy in 5G, but Chinese maker Oppo is rapidly approaching it in terms of the sheer number of 5G-capable handsets it has in the market right now. Its flagship is the highly appealing Oppo Find X2 Pro 5G, a fast and very capable phone that combines excellent telephoto and low-light shooting with 5G, very fast wired charging and a high refresh rate display. While it does come in a more sedate black finish, there's also an option for a very ostentatious orange vegan-leather finish if you prefer.
Like the Note 20 Ultra, battery life is going to be impacted by 5G data rates, and while that superfast wired charging can help, its lack of wireless charging isn't all that welcome. Video shooting is limited to 4K only, and it's a fixed storage phone with no microSD expansion possibilities too.
Read our full Oppo Find X2 Pro review here.
---
A more affordable Note option with 5G on board
6.7-inch display | 256GB, 128MB storage options | 64MP + 12MP + 12MP rear camera
Good camera
Smaller in-hand size
Telephoto lens
Note 20 Ultra shoots just a little better
Space Zoom isn't great
No laser autofocus
RRP From $1,499
Why we chose it
The Galaxy Note 20 is the more affordable of Samsung's Note line, but it's a good 5G option in its own right if you want to save a few hundred dollars while still getting 5G access and a nice array of camera modes to boot. You don't get the high refresh rate screen, and the camera optics aren't quite as shiny as on the Note 20 Ultra, but you get a phone that's easier in the pocket – both physically and on your wallet – in return.
Read our full review of the Samsung Galaxy Note 20 here
---
A great mid-range 5G phone
6.5-inch display | 256GB storage options | 48MP + 13MP + 8MP rear camera
Good battery life
Good camera quality
90Hz display
No wireless charging
Poor fingerprint reader
ColorOS isn't for everyone
RRP $999
Why we chose it
The new trend in 5G phones is for mid-range priced devices built on the Snapdragon 765G platform. With a common CPU architecture, there's not a lot in performance terms between most of the Snapdragon 765G phones for apps or 5G performance, but Oppo's Find X2 Neo stands out for having some really fun cameras and very good battery life, which is a vital component of any 5G handset.
Like other Oppo phones, you're stuck with its ColorOS launcher on top of Android, which is a bit of an acquired taste with some unusual application permission issues to deal with. Oppo doesn't tend to push wireless charging much, and it's missed here as is the inclusion of a good quality in-display fingerprint reader.
Read our full review of the Oppo Find X2 Neo here.
---
A great 5G phone for videographers
6.56-inch display | 256GB storage options | 48MP + 13MP + 8MP rear camera
Gimbal is great for video
90Hz display is nice
Quad camera array
No water resistance
No headphone jack
Camera can be inconsistent
RRP $999
Why we chose it
Vivo is yet another brand from the same Chinese megacorp that owns Oppo, but where the Find X2 Neo impresses on general camera quality, the Vivo X50 Pro brings a different game to town. It features a primary sensor sitting on a camera stabilisation gimbal built into the phone itself, which is quite a different take on what you could do with mobile photography.
It's exceptional for video shooting, making the Vivo X50 Pro 5G a good choice for social media types who need 5G to upload their latest short clips, although we did hit some inconsistencies when shooting stills with it. It's also lacking water resistance as well as a headphone jack, which is problematic.
Read our full Vivo X50 Pro 5G review here.
---
A more affordable 5G phone
6.4-inch display | 128GB storage options | 48MP + 8MP + 2MP rear camera
Cheaper than 5G alternatives for now
Good performance from Snapdragon 765G
Includes headphone jack
Ordinary camera
Ordinary battery life
ColorOS on board
RRP $749
Why we chose it
Oppo has not only been pushing a lot of 5G phones, but it's also been pushing the idea that 5G handsets don't have to be super-expensive. For some time now, the Oppo Find X2 Lite has been the cheapest 5G phone you can directly buy in Australia, even though it's running on the same Snapdragon 765G as the other mid-range 5G competitors that cost $200 or more than it does.
That means it mostly runs apps at the same kind of pace, which is great, but the trade-off is in the quality of the onboard camera and overall battery life.
Like all of Oppo's phone ranges, you've also got to like its ColorOS overlay on top of Android too.
Read our full Oppo Find X2 Lite review here.
---
LG leaves the premium market aside for a high-value mid-range phone
6.8-inch display | 128GB storage options | 48MP + 8MP + 5MP rear camera
Water resistant
Headphone jack
Good battery life
No dual screen for Australia
Ordinary cameras
No quad DAC
RRP $749
Why we chose it
LG's flagship 5G phone for 2020 in Australia isn't priced like a flagship phone at all. Instead, the South Korean phone maker has delivered the LG Velvet as part of the pack of phones using the Snapdragon 765G at a sub-$1,000 price point. That means it has the same 5G chops as other Snapdragon 765G phones, and LG's pick of premium features as well. This includes water resistance not found on other 765G phones as well as a real headphone jack, although that's somewhat mitigated by the lack of a Quad DAC on board, something that used to be standard for LG's phones and beloved by audiophiles.
The LG Velvet has dual-screen capability, but one of the ways LG's kept the cost down locally is by not offering that accessory. It does feature a triple-camera array, but one that's not quite as nice as its competitors.
Read our full LG Velvet review.
---
Methodology
150+
Phones reviewed
10,000+
Hours spent testing
7
Best 5G phones ranked
We've spent thousands of hours testing mobile phones.
Our editorial team has a combined 60+ years of experience writing about tech and reviewing the latest devices.
The phones on this list are chosen by our editorial team and are not based on commercial relationships.
More guides on Finder