8 tips and tricks to stick with in Marvel's Spider-Man

Looking forward to getting into Spider-Man but don't have a leg to stand on? We've got eight for you.
Is your spidey-sense tingling? That's because Insomniac Games is sending scores of thugs, mercenaries and villains your way when Marvel's Spider-Man releases this week on PlayStation 4.
We've spent the last two weeks swinging with the citizens of Manhattan, caught in a web of organised crime, fragile relationships and runaway pigeons. Yes, sliding into the silky-smooth spandex comes with great power and great responsibility but we're here to offer some tips and tricks to make your turn as the webhead as fluid as possible.
8. Falling with style
You've seen the trailers, you've read the previews and you've heard Insomniac say it loud and proud: Marvel's Spider-Man is heavily influenced by the legendary Spider-Man 2 on PlayStation 2 and nailing Spider-Man's signature slinging and swinging was a key focus throughout development.
The moment you confidently plummet from a city high-rise you'll realise that Insomniac has done a bang-up job of perfecting the momentum and motion of Spider-Man's swing but you'll realise just as fast there's more to city swinging than simply holding down R2.
Firstly, when and where you release R2 will impact the trajectory and speed of your swing. Releasing early with a forward momentum will give you distance, whereas releasing later at the peak of your swing will launch you higher. Sounds like common spidey-sense, I know. However, if you hit X with forward or upwards momentum, you can get a little added height or distance.
Then there's the ever-helpful point-launch. Swinging around the city, you'll notice a cursor appear on points and ledges. Hit R2+L2 when you see this cursor and you'll web-zip directly to that point. A handy enough ability for a precise landing but if you press X the moment you land, you will vault immediately, gaining speed and momentum in the process.
Speeding things along, you can also perform a dive from elevated heights by tapping L3, which sends you hurtling towards the Manhattan streets. Swinging out of a nosedive will give you more momentum and speed again.
Later ability unlocks will give you more opportunities to gain speed, build XP and recover from falls but I can't recommend spending a few hours free-roaming the city and coming to grips with Spidey's swinging mechanics.
7. Be a busy bee (well, spider)
And what better way to get to know Manhattan than some friendly neighbourhood busy work.
When you're a smart-mouthed superhero, there's no shortage of work in Manhattan. There's a long list of collectables, puzzles, side-quests and enemy bases to take on and all of them provide you with plenty of XP and task-based tokens. These tokens come in handy as you unlock suits throughout the story.
While story progression unlocks suits for purchase, you still need a variety of tokens to unlock and use each suit and gadget. Some require simple crime tokens; tokens unlocked from answering police dispatch calls in your vicinity, like robberies, shootouts and car chases. Others require a broader set of tokens unlocked from research facilities, wave-based hideout battles, Pete's old backpacks and significant Manhattan and Marvel landmarks.
Tracking these tasks down becomes a cinch once you've unlocked an area's tower. Yes, Marvel's Spider-Man has towers that reveal segments of the map – a tired feature that's been done to death in recent years.
However, Manhattan's map is no match for Spidey's speed and you can easily unlock every tower on the map in a single sitting if you please. Similarly, the game's many side-quests are never out of reach, done and dusted within a matter of minutes. You never feel weighed down by the list of chores; stopping to chase a drone or snap a photo doesn't break the game's momentum between mission objectives.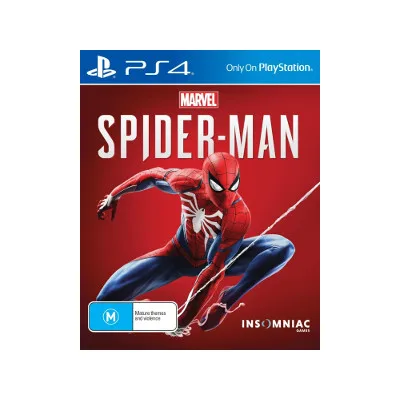 6. Don't quit your day job
One task that does take the wind out of Spider's sails is his day job. Throughout various points in the story, you're asked to stop playing dress-ups and work Peter Parker's day job at a lab (yep, Petey's moved on from the Daily Bugle).
When you first visit the lab you will be asked to solve a series of puzzles: one a pattern-matching puzzle, the other a Pipe Mania-style mini-game. Neither are particularly challenging and make you feel like you're going through the motions early on (hey, just like a real job!) but they do become a little more complex later on.
Performing Pete's day job earns you sweet, sweet XP and you can pop into the office after earning research tokens to knock over a few extra jobs when you've got a bit of time to kill.
5. Swing them right round
Feeling like you've bitten off more than you can chew? Juggling too many responsibilities? It could be the gang of mobsters running at you from all angles with shields and crowbars.
There are many different enemy types in Spider-Man but almost every enemy with a melee weapon or shield will block a frontal attack and stop you in your tracks.
There are a few types of radial attacks you unlock later in the game but right from the beginning, there are two surefire ways to help clear a room.
Aiming at an environmental object like a bin, manhole cover, even motorcycle, will trigger an action prompt: aim at the object, hold L1 and R1 and you will swing that baby around a full 360-degrees, knocking back anyone in reach and dealing damage to the unlucky receiver.
When you can't rely on the environment, improvise. Webbing an enemy with your standard web shooter (R1) will not only leave them momentarily incapacitated but it will also turn them into a makeshift wrecking ball. Aim at a webbed enemy and hold down triangle to hammer throw them at their chums.
4. Know thy enemy
Knowing your different enemy types in Spider-Man is key to a flawless run through an enemy base. There are your stock-standard plebs who run at you arms flailing and the shield/weapon enemies I already mentioned but as you progress, more enemy types emerge and each requires a different approach.
Tank enemies are quite standard. These burly bros can't be punched without being webbed up or stunned. Give them a moment to breathe and they'll charge at you, dealing significant damage. It's always good to web these brutes up first or plant a web bomb on them to incapacitate their entourage too.
Early on there are enemies with whips that'll pluck you from the sky and sword enemies who deal out some devastating radial damage. These folks are best dealt with post-haste as they can overwhelm fast. Nothing a trusty bin won't put to rest but if you're really looking to shut these mothers down, you'll want to utilise your stunning gadgets (like the electric web or spider drone).
Mid-way through the story, the game also decides to throw airborne enemies at you. The jet-packin' jerks will drop bombs, tie you up and lay down fire from above – the last thing you need when you're running ground control.
Zipping straight to jetpack enemies by tapping triangle is a good way to engage in some aerial combat and swing kick them down a peg or two but truth be told, I often found a well-timed Impact Web was enough to bring them down to my level.
Marvel's Spider-Man also gives you a move list to refer back to when the going gets tough. You spin up your moves and abilities so fast, it can become easy to forget exactly what you've unlocked. A quick refresh of the moves list never hurts.
3. Go go gadget
Alright, so I've teased a few of the gadgets on display here and what is an Insomniac game without insanely gratifying gadgets? You'll get to know your arsenal well (and early if you get caught up in side-missions like I did) but the real meat of Spider-Man's combat comes later in the game when you've mastered a good balance of melee moves, gadgets and finishers.
One of your very first suit perks allows you to generate focus from gadget use. Focus builds to allow you to use finishers (or heal) and using finishers regenerates your gadget supply, creating an endlessly satisfying loop of gadget, punch, finisher, repeat.
Part of discovering the gadgets for the first time is half the fun so I won't spoil too much here outside of what I've already mentioned above but each gadget serves a number of purposes. Some are good for crowd control, some for a quick win by webbing someone to a wall, others are a stealth ninja's best friend and allow you to lay traps and decoys for unwitting thugs.
Early on, I often found myself missing a golden opportunity to use the right gadget at the right time. Getting to know your toolset like the back of your hand is, again, learned through hours of doing your Spider-Cop city beat.
One incredibly handy feature I didn't discover until well into my superhero career was the gadget quick-switch button. Double-tapping the L1 button will quickly swap between your current and previous gadget which is dead handy if you tend to spam the same two gadgets over and over. Using quick-switch negates the need to pull up the gadget wheel and break the flow of combat.
2. Perky Pete
With that said, one thing we highly recommend experimenting with is combining suit perks with gadget powers. Suit perks are unlocked with every suit upgrade; once the suit perk is unlocked, it can be used with any suit, so you don't have to sacrifice style for skills.
Suit perks come in all flavours; some inflict damage, some clear out the room, some electrify enemies, others use Spidey's bad puns as a radial stun attack. Nullifying a group of enemies with a quip or concussive blast leaves them open to a good old-fashioned webbing. Gadgets like the Web Bomb are invaluable in these situations. A well-placed Web Bomb can result in multiple takedowns at once, thinning the crowd and making a mess in the process.
Each gadget can also be upgraded with tokens. I became so addicted to unlocking suits, my gadget upgrades took the backseat when it came to spending tokens. Don't be like me. Spend your tokens wisely and upgrade your arsenal early on.
1. Brawls to the wall
This is possibly the advice I ignored all too often when I first came toe-to-toe with Spider-Man's more difficult challenges.
Most of your gadgets, in one way or another, have the potential to web your enemies to the wall. This will come as no surprise to Spidey fans or anyone who has ever played a post-PS2 Spider-Man game. But Manhattan's concrete jungle is honestly a more helpful backboard than ever in Marvel's Spider-Man.
Keeping the combat close to walls, cars, shipping containers (essentially any vertical surface) gives you more opportunities to web enemies to walls. As I mentioned, this results in an instant knockout for most standard enemy types. For time-trial challenges (some of the best the game has to offer) this tactic is essential.
Controlling the crowd sounds easier said than done but there are a few moves that help you keep the scores of enemies from scattering.
Firstly, the old 1-2-web and swing we discussed earlier works a treat. You can also throw airborne enemies by holding triangle and the same prompt will pull enemies into the air when targeting foot soldiers on the ground. A swiftly-served combination of ground and aerial combat will help you position the combat in your favour.
However, Spider-Man's slide technique is key to webbing your enemy to a wall. Webbing an enemy with R1, punching them once with square, sliding under their legs with circle and popping them once more with square will send them flying towards a sticky grave.
Here's that combo again. Memorise it: R1 x 3, Square, Circle, Square
That ends my role as the Tony Stark to your Peter Parker. Now get out there and have fun, you scamp.
---
Marvel's Spider-Man is now available in Australia and we've webbed the best deals in Australia.
Looking for a deal on a PlayStation 4? Check out our guide to the best deals on PS4 in Australia.