Before you watch episode 2 of Struggle Street, read this
At 8:30 on 13 May the second and third episodes of Struggle Street will air on SBS. Before you tune in, why not find out how living in Mount Druitt compares to the rest of Sydney?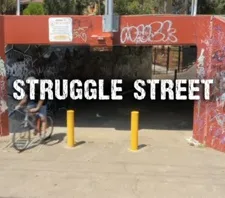 Struggle Street set an SBS ratings record, with 1.31 million viewers tuning in to make it the channel's most successful documentary yet. And that was before the discussion it presented went viral through mainstream channels. Episodes two and three could very well double that, given the reaction of the citizens of Mount Druitt, the show's depicted town, and the debate started by the local mayor, Triple J and many of Australia's other news outlets.
You can watch the original episode through SBS On Demand if you need to catch up, but before you tune in tonight for the rest of the documentary, you may want to check out our article Does postcode discrimination impact housing prices?
At finder.com.au we help Australians compare the home loans and home insurance options on the market so that they can make the right decision and save money. As part of our detailed research into these sectors, we've got our finger on the pulse with the latest in property prices and required incomes for all suburbs.
In this article, we compare Mount Druitt with other suburbs around Sydney to see just how it stacks up. Is it really Sydney's struggle street?