Bathroom cleaner buying guide
We help you compare your options and find the best bathroom cleaner for your home.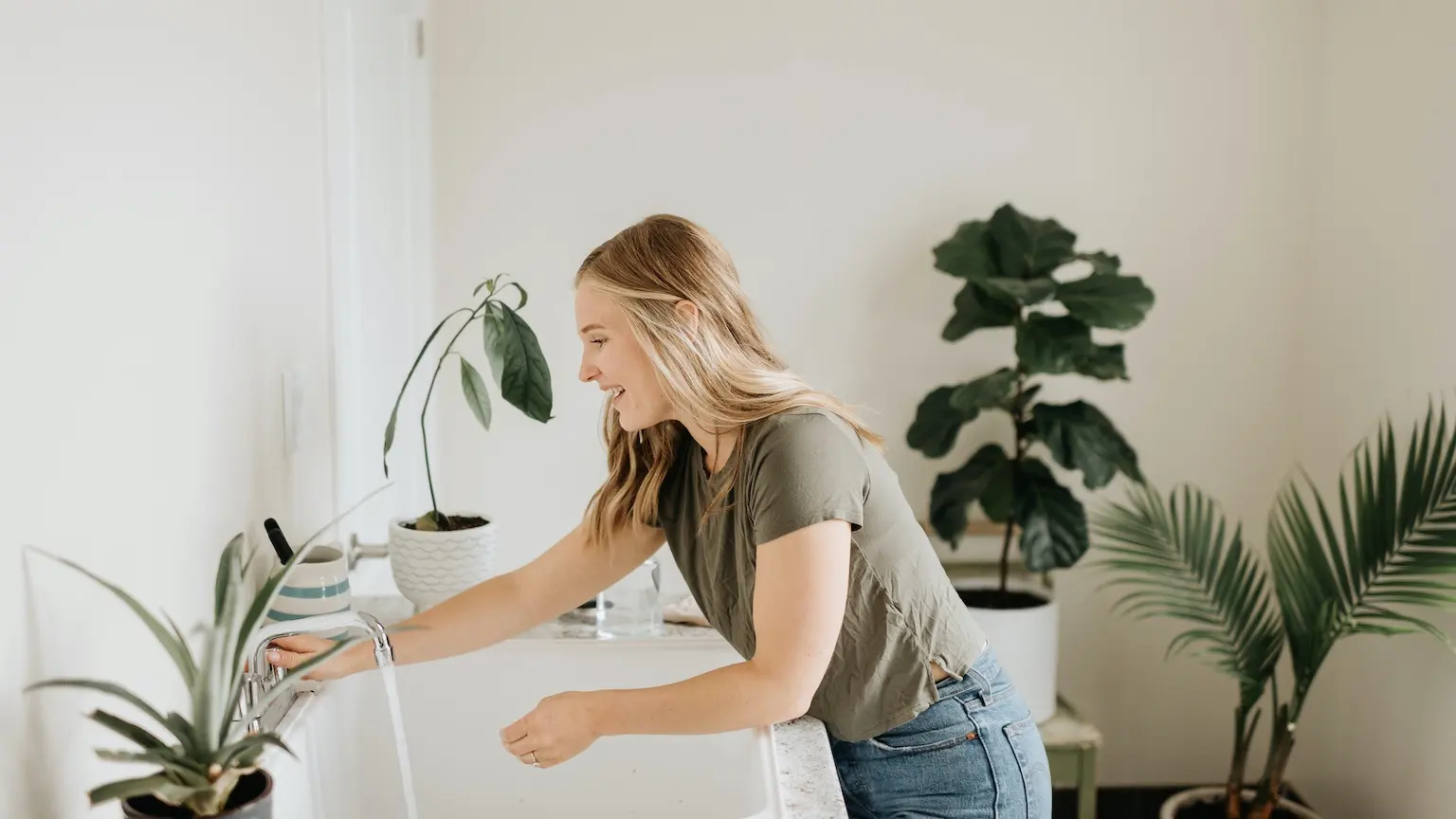 We're reader-supported and may be paid when you visit links to partner sites. We don't compare all products in the market, but we're working on it!
Key facts about bathroom cleaner:
A high-quality bathroom cleaner can make it a whole lot quicker and easier to finish your household chores.
When buying an all-purpose bathroom cleaner, the most important factor to consider is the product's effectiveness.
You should also think about the cost, smell and environmental friendliness of a product before making your final decision.
Compare some of the best bathroom cleaners
Data obtained December 2018. Prices are subject to change and should be used only as a general guide.
What types are available?
While there is a wide range of products available specifically designed to clean toilets or showers, this guide is all about multi-purpose bathroom cleaners. These products can be used on surfaces like vanities, basins, mirrors, tapware and tiles, while some can also tackle cleaning jobs involving shower screens and toilets.
There are several different types of bathroom cleaner to choose from:
Sprays. The most commonly available option, these come in a bottle with a nozzle and a trigger. They are typically sprayed onto the surface you want to clean, left to sit for a specified period and then wiped or scrubbed away.
Foams. Bathroom cleaning foams come in aerosol cans and can be sprayed onto the affected area by depressing a button. It's then left to sit for a while before you start wiping or scrubbing.
Gels. Gels are a little less common. They can usually be squeezed from the bottle directly onto the surface, but if you use them to clean floors or walls, you may need to dilute them with water.
Wipes. Designed to give your bathroom a quick and easy clean, these disposable wipes are a convenient way to remove stains and disinfect surfaces.
How to compare bathroom cleaners
If you're looking for an all-purpose cleaner to get your bathroom looking great, there are a few factors you'll need to consider when comparing products:
Cleaning performance
Does it actually work? This is the most important question to ask of any cleaning product, but short of buying a cleaner and trying it out for yourself, it's a difficult question to answer. Before you buy, check out some independent online reviews from other customers who have used a product to see what they had to say. Does the product do what it promises? Are there any areas where it falls short? Would other users recommend it to their family and friends?
Ease of use
Check the manufacturer's instructions to get a better idea of how easy a product is to use. Can it simply be sprayed straight from the bottle or does it need to be diluted first? How long will you need to leave it to work its magic? Is wiping or scrubbing required, and are multiple applications recommended for particularly tough stains?
Instructions for use may vary depending on the surface you're cleaning, so read the label carefully.
Type of cleaning
If you've got a particular stain or area you want to target, you may want to consider a cleaner designed to tackle a specific task. For example, there are cleaners designed to remove mould, kill germs or tackle rust stains.
Smell
This factor comes down to personal preference – a smell that one person describes as clean and fresh might be overpowering or stomach-turning to the next. If you can't catch a quick whiff of the product before you buy, look for a fragrance you've been able to tolerate in the past. If you don't like the smell of bleach, make sure there's no bleach in any product you choose.
Environmental friendliness
Is the product you're considering free of any harmful or unnecessary chemicals? If you're an eco-conscious cleaner, you might want to consider a natural, plant-based product. For a detailed breakdown of the ingredients used in a cleaner, check out the Material Safety Data Sheet (MSDS), which can usually be found on the manufacturer's website.
Price
Most products are priced anywhere between $2 and $10. Make sure you consider the size of the product to calculate the price per litre and check out the amount of cleaner the manufacturer recommends using each time to work out if you're getting good bang for your buck.
Bathroom cleaner safety tips
Before using any bathroom cleaner, check the label closely for instructions on how to safely use it to clean your bathroom. This will tell you how to apply the product, what safety gear (such as gloves) you need to wear, and what to do if the cleaning substance comes in contact with your skin or eyes.
It's also essential that bathroom cleaner is always kept out of the reach of children or pets.
More guides on Finder