Bank of mum and dad still a key property option for new buyers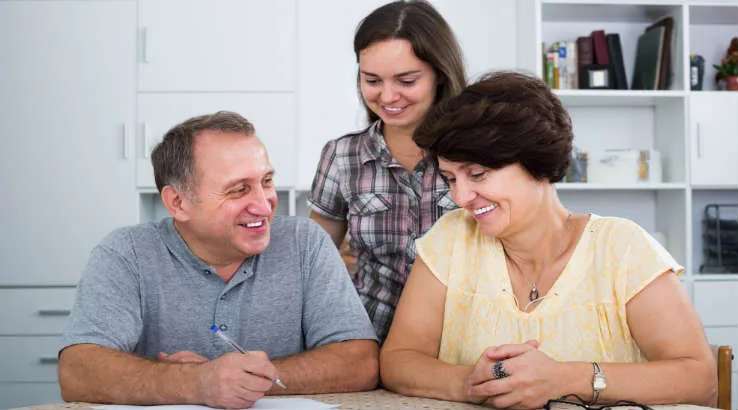 Learn how you can help your kids get into the property market while avoiding risk.
It's becoming increasingly common for parents to help their kids get a foot on the property ladder. And with house prices soaring, it's easy to see why.
The latest figures from CoreLogic show the median capital city dwelling price in Australia is now $645,405. The situation becomes even more dire when examining Sydney, where the median price is an astounding $909,914.
With lenders requiring at least a 5% deposit in order to qualify for a home loan, it's little wonder kids are turning to their parents for help. Here's what you need to know before you open up your wallet.
Guarantor loans can be a solution
Few people are so fortunate as to have large amounts of cash readily accessible. So if you want to help your kids get into the market but don't have liquid assets to hand them for a deposit, you could consider a guarantor loan.
A guarantor loan is structured to take the place of a deposit by using your property as security. Basically, a second mortgage on your home acts as the deposit for the mortgage on your child's property.
There are a few notable upsides to this:
Deposit. You don't have to come up with cash to help cover a deposit. The equity in your home does the work for you.
Avoid LMI. A guarantor loan can help your kids avoid paying costly lenders mortgage insurance (LMI) premiums. LMI is charged on home loans with a loan-to-value ratio (LVR) below 20%. If you use the equity in your home as a guarantee, it can serve as the 20% deposit, eliminating the need for LMI.
Temporary. Guarantor loans are a temporary situation. You aren't on the hook for the long-term. Instead, as soon as your child has built up 20% equity, you can be released as guarantor and your obligation ends.
Now, the primary drawback of these loans is that you're risking the equity in your home. If your child defaults on their home loan, you're liable for part of the debt. This can be a risky proposition, so it's important to be realistic about your child's financial discipline and ability to repay.
Learn more about guarantor home loans
Gifting a deposit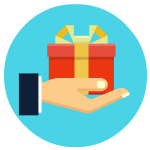 If you are in the position to give your kids a sum of cash to help make up a deposit, this is certainly an option. However, there are a couple details you'll need to consider.
First, your child will still need to come up with some genuine savings on their own. Lenders are generally happy to accept a monetary gift as a portion of a deposit, so long as the borrower has some genuine savings. Usually, the threshold is 5%. Genuine savings generally means money held in an account for three months or longer. If your child can come up with 5% of the purchase price of a property, you're free to help fund a bigger deposit.
Second, the gift has to actually be a gift. This means you can't just lend your child money with the expectation that it will be paid back. Lenders would look at this as another debt, which would reduce your child's borrowing power. Instead, you'll need to sign a statutory declaration indicating that the funds you're supplying are a gift and do not have to be repaid.
It's good to have skin in the game
While helping your child get into the property market can be emotionally rewarding, it can also be dangerous if they don't have any of their own funds on the line.
Research from the Reserve Bank of Australia shows that 30% of borrowers who need help from their parents to pay for a deposit later find themselves in financial stress.
Making sure your kids supply some up-front funds themselves can help them develop the financial discipline they'll need in order to keep on top of home loan repayments.
Get it in writing
Helping your kids get into the property market is a big commitment. In order to safeguard your own financial future you need to make sure you outline clear expectations.
If you're giving deposit funds as a gift, there may be no strings attached. However, if you're serving as a guarantor for your child's home loan it can be crucial to lay out your expectations in writing.
It could be worth consulting a solicitor before you choose to serve as a guarantor. They can help you outline clear expectations and a timeline in which you expect to be released from your guarantor obligations. Being clear and transparent about your expectations can not only protect your financial future, it can protect your relationship with your kids.
Ready for the next step? Compare guarantor and low deposit home loans
Latest home loans headlines
Image: Shutterstock