Compare Maleny Credit Union savings accounts
Through a range of banking products, Maleny Credit Union is able to meet its members financial needs.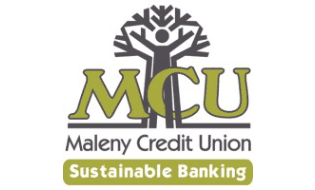 We're reader-supported and may be paid when you visit links to partner sites. We don't compare all products in the market, but we're working on it!
Community based in Maleny, the Maleny Credit Union has been in operation since 1984 and through the use of internet banking has been able to grow to provide all Australians with their products and services. Committed to long-term sustainability, Maleny Credit Union is an active partner with other organisations to help raise community awareness.
Who is Maleny Bank?
In terms of financial banking solutions, Maleny Bank offers its members a number of options. Savings accounts are structured to allow you to achieve higher rates under certain terms, or have full access to the account. In some cases you may even choose to forego interest at all and use the account as an everyday banking account without any transaction fees.
What's internet banking like for Maleny Credit Union?
Through the use of their internet banking service, Maleny Credit Union (MCU) is able to provide their banking products to members all over Australia. Register for the service when you become a member of MCU and you will be given a unique password in order to access your account.
What transaction accounts are offered by Maleny Credit Union?
Everyday Savings Account. With this account there is no minimum balance requirement, and you choose your access methods. This can include a cheque book, internet banking, Visa debit card and an overdraft facility if you are eligible.
Senior Advantage Account. This account is designed for members of 55 or over to meet their day to day banking requirements. This account includes a cheque book, internet banking, Visa debit card and overdraft facilities.
Back to top
What high interest savings accounts are offered by Maleny Credit Union?
52 Week Money Challenge. Many of the savings accounts provided by MCU are available for children of all ages, but the 52 Week Money Challenge is a special product that teaches children how quickly money can grow. This is done by encouraging them to put a certain amount in the account each week for one year.
Serious Saver Account. You can earn interest at a higher rate each month so long as you don't make any withdrawals, or use as a fee free transaction account by voluntarily foregoing any interest earnings.
E-Saver Account. With accessibility limited to online banking, you still have the advantage of an at call account, but with higher interest rates. You are not required to maintain a minimum balance, but you will need to link this account to another in order to maintain access.
Back to top
What term deposits are offered by Maleny Credit Union?
When you choose to invest $5,000 or more into a term deposit with MCU you are given the option of terms ranging from three months to two years with interest paid at maturity. If you are investing more than $20,000 this can become an income boosting account by choosing to have interest payments made to you with more frequency.
Back to top
What are the pros and cons of banking with Maleny Credit Union?
Pros
Transaction fees. MCU provides you with ways in which you can bank your savings and access it without having to pay any extra fees.
Bonus rates. For those interested in augmenting their savings through interest payments, MCU offers a number of ways to earn higher rates.
Spare Change Program. At the end of each month any cents in your everyday account are automatically deducted and donated to a charitable trust.
Children's banking. MCU takes an active role in teaching kids about saving with an incentive account that allows them to see the benefit first hand.
Cons
Membership. While there are no limitations on who can apply for membership, you will need to pay a $10 fee for your share before being able to open any of the accounts offered by MCU.
Branch access. Even though you are able to bank freely through the internet, branch access to MCU is regionally limited.
Back to top
How do I apply for a Maleny Credit Union account?
You can only apply for an account with MCU after having obtaining membership to the credit union. To do this you can fill out an application online so long as you have the correct forms of identification to provide. Once your membership application has been accepted you will be able to apply for accounts through the online banking system.
More guides on Finder