Using an international debit card could save you time and money while you're overseas.
Debit cards let you access your money from ATMs and EFTPOS machines whenever you need. An international debit card lets you enjoy the same benefits when overseas while saving money on fees. It's also a safe way to bring cash overseas as there are a number of security measures in place to protect you.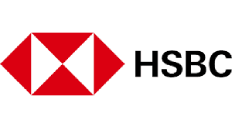 HSBC Everyday Global Account
HSBC Everyday Global Account
Special offer: $100 bonus for new HSBC customers.
Earn 2% cashback on tap and pay purchases under $100.
Enjoy no foreign ATM or transaction fees and the flexibility to hold up to 10 currencies. Apple Pay and Google Pay available. T&C's apply to $100 bonus and 2% cashback offers.
Maximum Rate: 0% p.a.
Standard Variable Rate: 0% p.a.
Monthly fees: $0
Compare your travel debit card options below
Updated February 28th, 2020
If you regularly travel overseas and want an efficient and cheap way to access your money, you may want to consider an international debit card. In Australia, most will be stamped with either a Visa or Mastercard logo that lets you use the card wherever those brands are accepted.
The money is debited directly from your account, rather than paid for by credit so you don't need to worry about interest charges or a credit check. Most debit cards will let you take money out of an ATM for free, as long as the ATM is within the bank's network. This includes international debit cards.
How does an international debit card work?
International debit cards tend to waive any international transaction fees or have a strong global ATM network alliance so you can avoid foreign ATM fees. This means that even when outside of Australia you will be able to find ATMs that are part of the bank's network, so you won't be charged extra for using the machine.
It's important to note that these cards only hold Australian Dollars (AUD) and you don't preload a foreign currency on it before you travel. All transactions and withdrawals are converted at the time, and the current exchange rate at the time will apply.
What exchange rate does my debit card use? Mastercard versus Visa
Questions to ask when comparing international debit cards
There are a few things you can compare to help you choose which bank to open an account with, including:
Does the bank offer a global ATM network? If you travel to various countries, check the global availability of the bank's ATM network. Some may only have limited access across a certain region while others are available in almost every country. In Australia, Westpac and Citibank offer the most prominent global ATM networks.
Are there any global ATM fees? Check how much you will be charged for using a machine that is not a part of it.
What other typical fees could I be charged? Since your account provides you with an international debit card you may be paying higher monthly fees for your account. Be sure to check this before you apply as well as the monthly deposit requirements.
Am I still charged an international transaction fee? Review the international transaction fees in case you find a variation in the percentage deducted from your account when you make overseas purchases.
Is it a widely accepted card brand like Mastercard and Visa? Ensure that the debit card is stamped with a major card logo such as Visa or Mastercard.
What security features are included? If you are interested in an international debit card because of your extensive travelling, then look into its security features. Check to see what types of provisions are available if you lose the card outside of Australia and how much you will be charged to have the replacement issued to you in a foreign country.
Does it come with an additional card just in case I lose the first one? Prior to your travels, you can organise to have a secondary card if the bank supports this feature.
What are the benefits of using an international debit card?
It's flexible because you're spending your own money. With an international debit card you have the convenience of obtaining funds right from your own account when travelling overseas with no fuss.
It's secure because banks have security measures in place to protect you. Having this type of card when travelling gives you the option of moving about from location to location without having to carry large amounts of cash in your pocket.
It's convenient because you don't need to carry cash everywhere. You could save money by not needing to purchase traveller's cheques or a traveller's card when going overseas.
Remember!
While an international debit card offers benefits, maintenance fees for accounts with international debit cards tend to be higher. Keep the high maintenance fees in mind when comparing accounts.
What are the potential risks?
There are certain things you should avoid with international debit cards not only in terms of cost, but also for your personal security:
Don't just rely on your debit card. If you rely solely on your international debit card for cash while travelling, you could find yourself with no means to pay for your stay and other necessities if your card is lost or stolen while away. It's recommended that you bring a variety of travel money tools, like a credit card and cash too.
EFTPOS machines are scarce in some countries. Do some research prior to your travels to get an idea of the availability of ATMs and EFTPOS machines. You don't want to be stranded in a rural area with no cash.
Some common questions answered about international debit cards