Compare First Option Credit Union savings accounts
With savings products to fit every stage of your life there is good reason why First Option could be an option for your banking needs.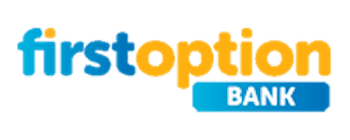 Spanning back over 40 years, First Option Credit Union has a long history of helping Australians gain financial security. Emerging in 2005 as First Option after a number of mergers with credit unions across Australia they focus on individuals working in the gaming, leisure, hospitality, telecommunications and energy industries.
Rates last updated February 19th, 2020
Awards that First Option Credit Union has earned
Money Magazine's Best of the Best Award Winner – Best Kids Savings Account for 2016, 2015 and 2014
Money Magazine's Best of the Best Award Winner – Cheapest Business Transaction Account for 2016
Who is First Option Credit Union?
Existing primarily to provide banking products to the employees, families and contractors of the Australian "host" companies, First Option offers an array of accounts to carry you through every stage of life. You will find accounts geared towards helping you meet savings goals, pay off your home loan faster, and even to help see you through your retirement years. With numerous access methods such as a Visa debit card, you will find that banking with First Option gives you all the same benefits of a large bank.
What is internet banking like for First Option Credit Union?
When you bank using First Option's online banking system you are getting a virtual branch that can be entered anytime from wherever you are. They employ the latest in security technology to provide members with a safe way to conduct all their transactions from home, the office or even on the go with an app for both Android and iPhone devices.
Registering for internet banking can be done when you apply for an account or you can call, write or visit a branch to sign up. As soon as you are registered you can begin to access the various features that make online banking easy.
Notable features include:
Check balances, transactions and BSB number
Pay your bills using BPAY
Activate linked debit cards
Add or change external transfer and BPAY payees
Make transfers to other financial institutions
Create, alter and delete future and periodic payments
View summary of earned interest
Make transfers between internal accounts
International cash transfers using Western Union
Redraw on your home loan
Set up one time passwords
Access an online statement
View and update your personal details
What about the mobile app?
Image Source: App Store
| Login Page | Payments | Calculators |
| --- | --- | --- |
| | | |
Back to top
What transaction accounts are offered by First Option Credit Union?
Access Saver Account. With no monthly fees to pay and no minimum balance to maintain, this account makes it easy to manage your everyday spending needs. It comes linked to a Visa debit card, plus you can attach an overdraft to ensure that your purchases are always covered.
Smart Start Access Saver. Designed exclusively for Australians between the ages of 14 and 24, this account gives you online and debit card access to your money, which is also earning a competitive interest rate each month.
Retirement Access Saver. Geared towards older Australians, interest is earned in tiers with a higher balance receiving a better rate. Still, this is an at call account, providing you with access to your money online, through a debit card and at your local branch.
Budget Saver Account. This account is meant exclusively for paying your bills and expenses using BPAY, direct debit and online banking. With an attached overdraft available and direct credit you will always know that your monthly expenses are being taken care of.
Mortgage Offset Account. Let the balance of your everyday account work towards paying off your home loan quicker. This is a 100% offset account that provides you with all of the features of the Access Account.
---
What high interest savings accounts are offered by First Option Credit Union?
iT Saver Account. This is an online savings account where you are paid a higher interest rate on balances over $2,000. There are no monthly fees to pay and you get at call access to your funds using online and telephone transfers.
Kids Bonus Saver Account. For Australia's younger generation, this account has won a Best of the Best award for three straight years. By meeting a $5 deposit requirement each month, your child earns a highly competitive interest rate on their balance under $5,000.
Christmas Saver Account. With regularly scheduled deposits from your salary and restrictive access all year long, you can partake in the holiday spirit of giving without going into debt. This specialised account pays you a competitive interest rate on the balance, giving you even more money to spend on stocking stuffers.
Bonus Saver Account. An at call savings account that puts limits on your withdrawals to make it harder to spend your savings, you are also paid a bonus interest on top of the base rate when you meet the monthly deposit requirement.
Cash Management Account. With the Cash Management Account you can invest the proceeds of a large sale for the short term while maintaining access to the money and earning a competitive interest rate. You will pay no monthly fees for the account, and are given multiple means of being able to get to your money when you need it.
Special Purpose Account. With this account you can arrange to put money aside from your access account to save for a short term goal. Access is limited to online and phone banking, but you will not be charged any additional monthly service fees.
GST/Tax Saver Account. With this account you are always ensured that you won't fall short on your obligation come tax time. You can even earn interest on the deposits, which is paid into the account each month.
Back to top
What term deposits are offered by First Option Credit Union?
Standard Term Deposits. With a term deposit, your money is locked away for a period of three months to two years, but you earn a fixed interest rate during that time. A minimum deposit of $500 is needed to open the account, which cannot be accessed before maturity of the account without incurring a penalty.
Regular Income Term Deposits. With this term deposit you will earn a slightly lower fixed interest rate, but the payoff is that you don't have to wait for the payments. These can be deposited into a nominated account each month to add to your income.
---
What are the pros and cons of banking with First Option Credit Union?
Pros
Online banking. First Option's online banking is comprehensive, allowing you to conduct the same transactions as in a branch without charging you a fee.
Kids account. The interest rate offered on the savings account for kids is highly competitive, giving them an opportunity to grow their pocket money rapidly.
No fees. With the majority of savings accounts offered, you will not be charged a monthly account keeping fee.
Diversity. First Option offers members a number of specialised accounts to meet your various needs.
Cons
Minimum balance requirements. With some accounts you will find that you need to meet a minimum balance requirement in order to receive a competitive interest rate.
Membership. You will need to become a member of First Option Credit Union before opening an account, although this can be done online as a part of applying for your chosen account.
Back to top
How do I apply for a First Option Credit Union account?
Both members and non-members are permitted to apply for an account using a secure application page through the First Option Credit Union website. Only Australian residents over the age of 18 may apply online, and you will need to be able to provide proof of identity with a driver's licence or passport. Once you have completed and submitted your application a representative will contact you with the details of your account and information on how to get started on making your transactions.