We're committed to our readers and editorial independence. We don't compare all products in the market and may receive compensation when we refer you to our partners, but this does not influence our opinions or reviews. Learn more about Finder.
There are plenty of Australian bank accounts that charge no account keeping fees and no ATM fees. Some of these accounts also charge no fees for overseas ATM withdrawals, and some even charge no foreign transaction fees too.
Opening an account is quick and easy to do, and the sooner you switch to a fee-free account the sooner you'll start saving money. To get started, simply compare the fee-free accounts in the table below and select the one that looks right for you.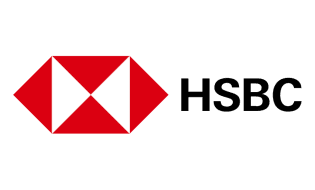 HSBC Everyday Global Account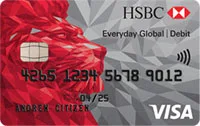 Bank Account Offer
Special offer: $100 cash bonus for new HSBC customers.
Earn 2% cashback on tap and pay purchases (T&C's apply).
Enjoy no minimum ongoing balance or transaction requirements and the flexibility to hold up to 10 currencies. Apple Pay and Google Pay available.
Monthly account fee: $0
Linked debit card: Visa
ATM withdrawal fee: $0
Overseas EFTPOS fee: 0%
Stop wasting money on fees: Compare fee-free bank accounts below
You could save hundreds by switching to a fee-free bank account
If you have a bank account with a $5 monthly account keeping fee, that's $60 a year gone to fees. And if you're charged $2.50 each time you withdraw cash, and you visit an ATM just once a week, you can say goodbye to another $130 a year. Adding foreign transaction fees and overseas ATM fees to the mix, you could easily be wasting over $200 a year on fees.
How does a fee-free bank account work?
Fee-free bank accounts come in many forms. A truly fee-free account will waive the monthly fee no matter how much you deposit into the account. Other fee-free bank accounts give free ATM withdrawals, Qantas Points and cash back. There are more fee free accounts with conditions than without.
Most fee free bank accounts still have backend fees for certain transactions, like overseas withdrawals and international transaction fees.
What fee do you want to avoid?
Some bank accounts that avoid this fee
Monthly fees

NAB Classic Banking
Citibank Plus transaction account
HSBC Day to Day transaction account
ING Orange Everyday account

Domestic ATM withdrawal fees

ING Orange Everyday account (conditions apply)
ME Everyday bank account

International transaction fees

Citibank Plus transaction account
Macquarie Platinum Transaction Account

Overseas ATM withdrawal fees

Citibank Plus transaction account (conditions apply)
Westpac Choice transaction account
Bankwest Platinum debit Mastercard (conditions apply)

Overdrawn fees

NAB Classic Banking account

International money transfer fees

Citibank Plus transaction account (conditions apply)
Macquarie Platinum Transaction Account (conditions apply)
Do fee-free bank accounts earn interest?
These accounts don't reward you with interest, though there are many fee-free savings accounts that reward you with bonus interest to help grow your savings balance.
---
How do I compare fee-free bank accounts?
Read the fee-free conditions
Some bank accounts do not charge monthly fees when you meet conditions like depositing over a certain amount each month. This amount ranges from $1,000 to $2,000 depending on the account.
Determine if your salary can cover the fee-free deposit
In most cases, your salary should be enough to have the monthly fee waived. Have your employer deposit your pay into a fee free bank account so you can automatically meet the service fee waiver each month.
Look at the other non-traditional fees that may apply
These accounts do waive the monthly service fee but other fees could apply. You may be charged for using your bank account overseas and for overseas ATM withdrawals. The product disclosure statement has a full breakdown of fee free bank account fees.
Linked debit card access
Financial institutions give you a debit card to use at the ATM, over the counter or to shop online. You get a Visa or Mastercard debit card or an EFTPOS to use over the counter, online or at an ATM.
ATM network and cost for withdrawals
Most banks charge a fee when you make an ATM withdrawal from a non-partner ATM. Naturally, the financial institution with the largest ATM network looks the most favourable, but there are accounts that do not charge ATM fees.
Other products offerings
What else does the financial institution offer? You can make instant transfers between a
high interest savings account
and fee free bank account if both accounts are held with the same institution.
---
What are the good and bad points for a fee-free bank account?
The good points
There are $0 account keeping fees. By choosing a fee free bank account you can save money by not paying a monthly account service fee. This is a saving of approximately $50 a year. Check the case study above for more information on savings.
You get ATM access. Some of these fee free bank accounts also give you a deal on ATM transactions. Some accounts do not charge for transactions at a non-partner ATMs.
You can also look forward to other perks. Waiving the monthly service fee is the least you should expect. Some bank accounts give you perks like cash back or Qantas Points when you spend.
The bad points
You still get charged other odd fees. Unfortunately truly fee-free baking is not common. Bank account issuers will still charge for certain types of transactions, like making a purchase or withdrawing money overseas and overdrawing from your account. However it is possible to get by without incurring any of these fees.
---
Have more questions you need answered?
Q. How do I know if an account is really fee free?
A. Read our fee free bank account review and application pages for a full list of the fees and charges. There are many accounts that waive the monthly transaction fee; however, other fees may still apply. Common backend fees include:
Statement reissue fees,
Fees for issuing an additional card,
Fees for telephone banking transactions and staff-assisted transactions made at a branch,
Fees for overdrawing your account,
Fees for making a purchase in a foreign currency,
Fees for overseas ATM withdrawals.
Q. Can I overdraw my transaction account?
A. Some financial institutions let you overdraw your transaction account, for example, if you have direct debit your bank account can go into a negative balance. Bank fees can overdraw your account as well. Some banks charge a fee if you overdraw your account. You can find out which fee free bank accounts charge a debit dishonour fee by reading or bank account review and application pages and the product disclosure statement.
Overdrawn fees charged by the Big 4 Banks
From Australia's Big 4 banking institutions: ANZ, NAB, Commonwealth Bank and Westpac; only NAB do not charge a fee if you overdraw your transaction account. These two banks may decline a transaction which takes you past your available balance.
Commonwealth Bank and Westpac may allow you to spend more money than you have in your account; however, you'll incur an overdrawn fee for doing so.
| Bank | Overdrawn fee |
| --- | --- |
| NAB | $0 |
| ANZ | $6 daily (each day overdrawn by more than $50) |
| CommBank | $10 daily |
| Westpac | $15 |
Q. How do I switch to a fee free bank account?
A. If you find a fee free bank account and you would like to apply, you can switch your bank account in a few simple steps. Have a look at our bank account comparison page for information on how to switch bank accounts.

More guides on Finder