Learn about banking solutions for your business.
A business bank account is a dedicated bank account for your business. There are quite a few different types of business accounts available, from loan accounts and credit card accounts to current accounts and deposits. It makes it easier to manage operations, as it will be used for earnings as well as costs. It can be used to pay bills, purchase new assets or receive payment from clients. You can transact with a business account as easily as you can with a personal account.
Business Bank Account Offer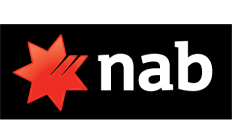 NAB Business Everyday Account ($0 Monthly Fee Option)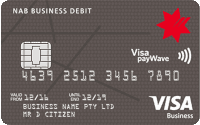 Business Bank Account Offer
$0 monthly account-keeping fee. Unlimited standard NAB electronic transactions. Tap and pay with your NAB Business Visa Debit and your smartphone using Apple Pay, NAB Pay, Samsung Pay or Google Pay.


Account keeping fee: $0
Linked debit card: Visa
Atm withdrawal fee: $0
Overseas EFTPOS fee: 3%
Updated February 28th, 2020
Updated February 28th, 2020
What are the advantages to a business bank account?
Access to a range of financial products
Banks offer different products that go hand in hand with business accounts.The extra options are offered with the aim of making it easier to manage your business's financials, and open up additional services that your business can take advantage of. For example, if you hold an account with a specific bank, you can then apply for a variety of different financial products, from mortgages and loans to insurance and credit cards. Products like credit cards can even come with a reduced annual fee too.
These accounts can come with extra perks
Some banks take things a step further and offer seminars and workshops to people who apply for a business bank account. Some will offer these at no cost, while other banks might charge a small fee. While attending such events is optional, they are a good source of business knowledge and also present a great networking opportunity, allowing you to significantly expand your business contacts. And if it's free, why not take full advantage of the offer?
Opening up a business bank account should be a priority. You should take the time to research the options available and choose the best option for your needs - even before you start up the business. Just make sure that you have access to a variety of different account types when deciding which bank to work with. Things like loan accounts, foreign currency accounts and lines of credit will all come in handy, so make sure they are available.
Now, let's take a closer look at the different types of business bank accounts that are available.
Back to top
What are the types of business bank accounts?
Business loan accounts - overdrafts and term loans
A business loan is generally issued against a security - usually a residential or commercial property. While there are various types of loans available for businesses, they can be grouped into term loans or overdrafts. These loans are analysed for risk which may lead to differences in interest rates between lenders.
Business deposit accounts
A business deposit account is pretty much the same thing as a personal deposit account.
The most common type is the business transaction account. While these accounts sometimes offer businesses the opportunity to earn interest on their account balance, the rates are practically negligible.
Online savings accounts for business
You can also get an online savings account for your business which can be linked to a business transaction account. If your business has funds it's not using in it's daily operations, it makes sense to make your businesses money work for you. A little research will show that online accounts tend to offer much more attractive interest rates.
A cash management account is a transaction account and a savings account in one.
This type of account lets you earn interest on cash you aren't using but it still allows you perform basic transactions.
Business credit cards
Most lenders also offer businesses credit cards. They're designed to be used solely for business expenses.
What's a transactor and a revolver?
A credit card 'transactor' is someone who pays the credit card balance off in full each month.
A credit card 'revolver' is someone who does not pay the credit card balance off in full each month.
If used properly, a business credit card can be an effective tool for managing your businesses cash flow. If you make sure to pay the balance off in full every month, you can supplement your cash flow with the bank's money. You can even take things a step further by using the credit card and keeping your own money in a savings or cash management account to earn interest for the duration of the interest free period on your credit card. When the due date rolls around, you can use that money to pay off the bill to avoid accruing interest charges.
The key to business credit cards is to find one that meets your needs. For example, if you plan on using your card as outlined above, i.e. you will be paying off the balance in full every month—also known as using your credit card to transact – a low-interest card might not be as beneficial as one that offers a rewards program. If you are a transactor, you also want to analyse the annual fees available, which you will have to pay regardless of how you use your credit card.
On the other hand, if the credit card will be used to revolve, then a low interest rate will be vital. In this case, revolving refers to using the money for a longer term, usually for investments, which you will pay back over a certain period of time.
Back to top
What should I consider when choosing a business banking account?
A critical decision every business owner needs to make is to choose which financial organisation they will work with for their business' banking needs. There are quite a few factors you need to take into account when shopping around for a business bank account. Below are eight of the most important points you should consider when picking out a bank to work with:
Transactional accounts
There are quite a few transactional accounts available on the market. You will have to decide what features and facilities you want your account to include. Some features could include:
ATM access;
EFTPOS access;
ATM access;
Branch access;
Cheque book;
Overdraft;
Facilities to process payrolls;
Lockbox services
Interest bearing or low fees?
There's a tradeoff here. Do you want a business transaction account that allows you to earn interest on the money you've deposited, or do you want an account that is low on fees?
Many interest bearing accounts come with higher-than-usual fees, while some of them even limit you in terms of how many transactions you can perform in a month.
You will need to examine whether it's of greater benefit to earn interest of whether it's better to go for a low fee account. If you find that any earnings from interest are being chewed up by fees, a low fee account is probably a better option.
However, there are situations when going for an interest-bearing account is a good idea. For example, if you are meticulous enough to operate two different business accounts, one of which you use for regular operations and doesn't earn you any interest, while the other could be used to keep cash for making GST, BAS or PAYE payments. The key is to ensure that you only keep money in this account earmarked for longer-term payments to ensure you don't conduct too many transactions, otherwise any interest earnings will be negated by transaction fees.
Merchant facilities
One way to increase revenues and improve cash flow is by giving customers the option to pay with a credit card or a debit card at the point of sale. You could also enable your clients to pay online or by phone using a credit card.
Be realistic about the volume of credit and debit card transactions you will be processing via your business. There are costs associated with running a merchant facility.
Credit facilities
Lots of small business owners like having a credit card to cover bills and other expenses. This way, they can see all their business' expenses on the same monthly statement, which makes reporting business expenses easy.
Note that credit facilities aren't just limited to credit cards. There are also loans available that can be used for investment purposes or revolving credit lines that can help with cash flow. The key is to research the bank and see how open they are to working with small businesses.
Fees and charges
You need to do your due diligence and ensure you fully understand all the charges and fees attached to your business' banking account. Fees and charges differ from bank to bank but also from financial product to financial product. Some banks will charge you a monthly administration fee on your account while others will charge you for every transaction you make. There could be separate fees for any transactions performed with the assistance of a teller inside the branch, while internet banking transactions will generally come with more attractive costs attached.
Package deals
Most financial institutions are more than willing to create a package deal that includes various banking products and will offer a discount on some of the fees and charges. Make sure to ask the bank if they are willing to offer you any extra products with your business bank account, like merchant facilities, or a business credit card and find out if you can get a discount for the package.
Choose the right bank
Location is important when it comes to choosing the right bank. If most of your clients pay electronically, then having easing access to a branch won't be quite that essential. However, if most of your earnings are in cash at a point of sale, then you need to be able to get to a branch easily so that you can deposit the money. In this case, you probably want to choose a bank that has a branch that is relatively close to where you do business to make life easier. You can research bank branch locations easily enough on the internet.
Comparison shopping
While your own bank might come up with a great deal for you that look amazing, it's still a good idea to shop around and see what else is available on the market. A major bank might seem to be a better option for your business banking requirements, but a smaller bank or financial institution might offer you even better services at better prices.
Back to top
Applying for a business bank account
One of the most efficient and common way to apply for a business bank account is through the bank or lender's website. If your application is accepted, you may be required to verify the information you've supplied in your application.
Like with any banking product, there are certain conditions you need to meet to be eligible for a business bank account. Your business needs to be registered in Australia and must function as any one of the below:
A sole trader, individual or partnership;
A public or proprietary company; or
An association or a trust.
What information do I need?
You will need to submit some information to the bank when applying for a business bank account. Have the following ready:
Your Australian Business Number (ABN);
Identification for all persons authorised to sign for the bank account (driver's licence, passport, existing bank account information, Medicare card, utility bill or birth certificate);
Your tax file number (TFN);
Articles of incorporation;
Business tax returns;
Balance sheets;
Accounting of profits and/or losses;
Cash flow forecast;
At least $50 to make an initial deposit and to cover the business name search;
You may have to submit the documents the bank needs via fax or a scan. A brick-and-mortar bank can open up your account in about a day. Note that every bank has different requirements for opening up an account.
Note that all business accounts need to go through a Business Name Search before they can be activated. This is to ensure that the entity whose name you wish to open an account in is legitimate and you are the person who has the right to open an account. You can expect to pay between $40 and $50, which is basically a statutory fee to perform the actual search.
Note that you might have to make an appointment with the bank you've chosen because they may want to see some more information, like:
A business plan;
Information on the people who will be able to sign on the account, if there are others besides you; and, or
A general run-through of the business.
Back to top
Things you need to consider when opening a business bank account
When choosing a business bank account, you need to consider various factors. For example, what services do you need for your business banking requirements? Would you rather work directly with the bank by going to a branch, preferably without having to pay extra fees? Would you prefer to do your banking from the comfort of your office or home via internet banking? These are just a few of the questions you need to consider. Other considerations include:
Learn about bank fees and how you will be charged: If you don't do your due diligence, you could end up with some nasty surprises in the future. Business accounts generally have more transactions than personal accounts, which is why it is essential that you choose the right account.
Do you need help? Some banks will help answer any questions you might have via dedicated business advisors.
Will the account earn you interest? If you want to make sure your money isn't sitting around idly, then consider an interest-bearing account. Of course, you need to do your research to make sure it's worth it, especially since some banks pay out interest every six months. They might also charge higher fees, so make sure that you'll be earning enough interest to at least offset the higher price of the account.
Will you be charged overdraft fees? This is important because if the overdraft comes attached with heavy fees, then you will probably want to avoid it unless it's an emergency.
Are there any special deals on offer? Banks offer a variety of special deals in a bid to get more business so it's a good idea to shop around and see what's available. For example, some banks will waive their fees, provide you with free balance transfers and a variety of other perks and benefits.
How much will you have to pay? Knowing every little fee you might have to pay is essential. This means reading the fine print in the bank's disclosure statement to ensure you know exactly what to expect.
Would you rather work with a bank that has a local branch? Often online banks that don't run any branches can offer better rates and lower fees.
Other factors to take into account:
Monthly costs;
Deposit charges, including extra fees for cheques;
Access methods—will you get an ATM card?
What will withdrawals cost? Check all types of withdrawals, including direct debits, cheques, over the counter and BPAY.
How convenient is it to work with a particular bank? In other words, how close is the nearest branch, do they have an extensive ATM network, how complicated is it to make transfers between your personal and business accounts?
Do they offer internet banking?
Do they have a phone banking facility?
How much will it cost for currency conversion? This is essential if you will be doing a lot of business overseas.
Is the account interest-bearing? Keep in mind that a lot of business bank accounts don't pay out interest at all or at least not on small balances.
Are credit options available? For example, does the account come with a credit card or an overdraft facility?
---
When considering all these issues, it's important to keep in mind that all cheque accounts incur a fee on every withdrawal because it is a government tax, which means it will be identical for all financial institutions.
Back to top
How to switch business accounts
If you've considered taking steps to move your business account to another bank but were worried it would be much too complicated, you needn't worry because the Government Switching Package has made things much easier.
The Government Switching Package states that the bank you are currently working with has to provide you with a list of all direct debits and credits for the last 13 months. Furthermore, this scheme permits you to show that list to your new provider so that they may set everything up as per your needs.
Letters will be provided to anyone who debits or credits your account, informing them of your new bank details.
The Government Switching Package also provides all Australians with a complaints hotline and enquiries website, to ensure everything flows smoothly.
Why move your business bank account?
There are many reasons you might want to move your account. Maybe you've been getting atrocious service or the fees are astronomical. And maybe you simply haven't made the switch because you think that all banks are the same.
The fact is that you won't know how things are until you shop around and see what else is available. After all, the last thing you need is more stress and to waste money on huge fees. Switching isn't impossible and it isn't as difficult as you might think.
How do I make the switch?
If you've decided to make the switch and you know what to look for in a new account, you might as well get started because it will be much simpler to make the switch if you are fully prepared. Thanks to the Government Switching Package, changing banks has become much easier for businesses, which has made the banks more competitive. So many are more than willing to negotiate better deals to retain existing customers and acquire new ones. Of course, this is all positive for business owners who can get better service, facilities and fees.
The Government Switching Package works like this. All financial institutions have to give their customers a list of all the direct credits and debits set up for the past 13 months. This gives you a clear idea of how much money comes in and how much goes out of your account. It also gives you a central list to work with when you change banks.
Note that you will have to check with the new bank if they allow regular direct debit payments to leave the account and also ensure that you've activated the pay anyone internet transfer feature on the new business account.
When you open the account, you can supply the bank with the list of direct debits and credits. You can also request that they set up the same payments to be made automatically. Furthermore, some banks will go so far as to provide you with letters featuring your new account information, which can subsequently be sent to anyone you do business with so that they are aware of your new banking information.
There's a customer complaint hotline is set up for the switching process, meaning that if you feel either of the banks is not in full compliance with the regulations of the Government Switching Package, you can call the hotline and file a complaint.
There really is no reason for you to pay exorbitant fees or suffer terrible service on your business bank account. Switching banks has never been easier, which means that you have the option of looking for the service and fees you deserve so you can have an easier time managing your finances.