Combine credit cards with a balance transfer
Save on interest and repay your debt faster by using a balance transfer to consolidate your credit cards onto one account.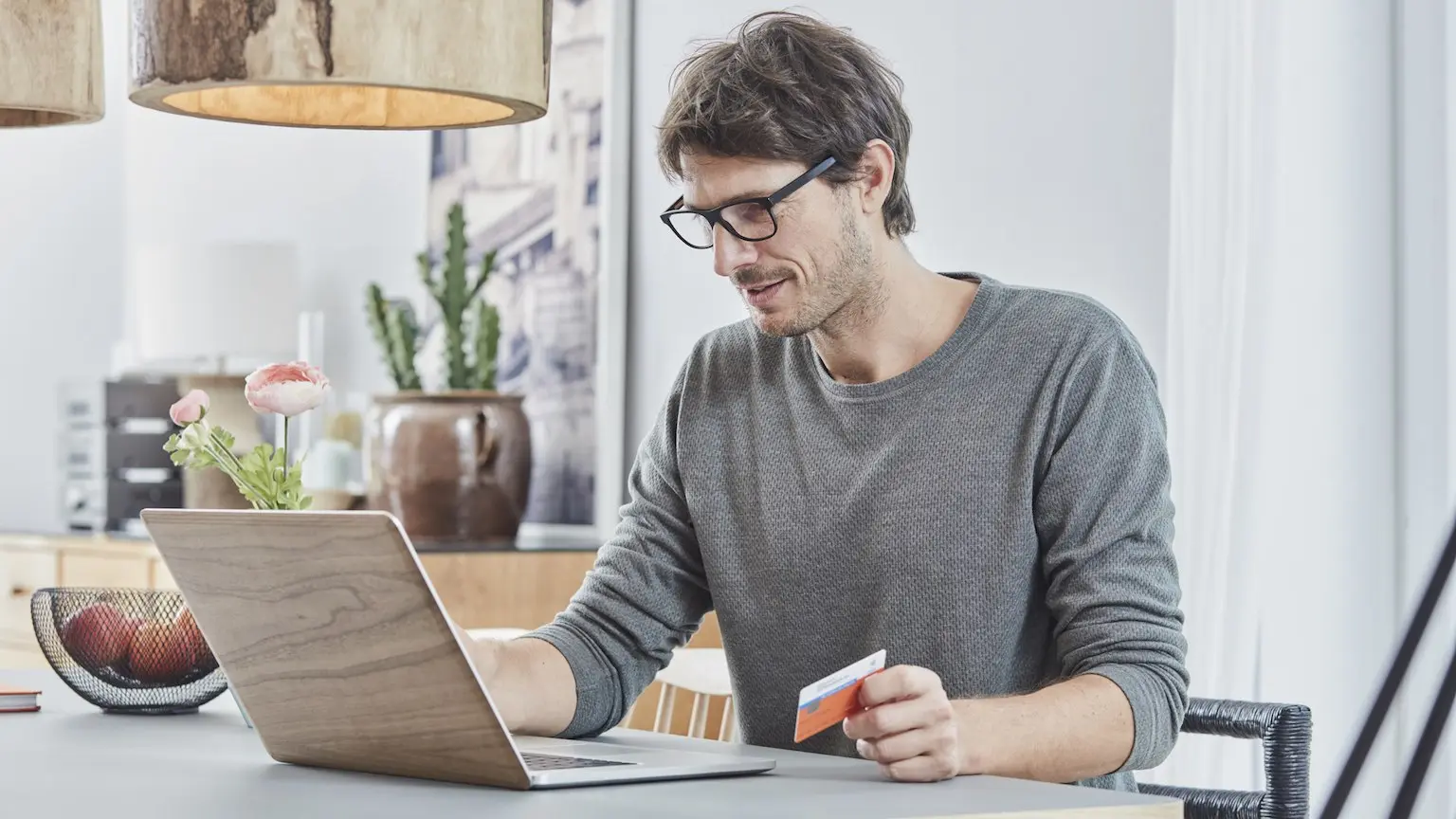 We're reader-supported and may be paid when you visit links to partner sites. We don't compare all products in the market, but we're working on it!
A balance transfer gives you a way to combine multiple credit card debts so that you're not juggling different interest rates and payment due dates. Depending on the card you choose, you can often take advantage of promotional 0% p.a. balance transfer rate during the introductory period. Use this guide to learn how this debt consolidation option works and what you need to consider so you can decide if it's right for you.
How to combine credit card debts with a balance transfer
You can combine your multiple credit card debts with a balance transfer by taking the following steps:
Confirm the total amount of debt you owe. Call each credit card company and ask them for your total outstanding balance, including interest, fees and pending transactions. This gives you the most accurate details of your balance, as some charges may not be shown on your latest statement or even your online statement.
Compare balance transfer credit cards. Look at a range of balance transfer offers based on factors including the length of the 0% interest period, balance transfer fees and annual fees and the rate of interest that will apply at the end of the introductory period. If you have a lot of debt to transfer, you may also want to consider credit cards that offer high credit limits, although keep in mind that the limit you'll get is subject to approval.
Check that your card debts are eligible. You can usually transfer debts from Australian store, charge or credit cards held with a different financial institution to the one that is issuing your new balance transfer card. But it's not always obvious when card brands share the same issuer. So, when you're transferring several debts, it's a good idea to check that all of them are eligible based on the card issuer.
Start the application. You can apply for a balance transfer credit card online in around 10–15 minutes. Get started by checking that you meet the eligibility requirements, then make sure you have all the required details ready to fill in the application form.
Include details of your existing credit card debts. During the application, you'll need to provide details of the debts you want to consolidate onto the balance transfer card. This includes the account names, numbers, relevant BSBs and the total amount you want to transfer to the new account.
Submit your application. Review the details on your application and submit it once you've confirmed that the information is correct. Most online applications will give you with an outcome in a few minutes. If your application is successful and you have provided all the required documents, you should get your new card in around two weeks.
Activate the card. When you get your new credit card, activate it by following the instructions provided by your issuer. Once you've done this, the issuer will process your balance transfer. This usually takes between 5–10 business days to process, so it's important to make any required repayments on your account during this time. The introductory balance transfer rate will apply as soon as your account is activated.
Confirm the transfers and close your old accounts. Once your balance transfers have been processed, you should see that your previous account balances are $0. Call your old credit card providers and close the accounts to avoid any further fees or the temptation to use them.
Compare 0% balance transfer credit cards to consolidate your debts
Video: Balance transfer credit cards explained in 60 seconds
What to consider before doing a balance transfer
Before you apply for a balance transfer credit card, here are some of the key factors to consider:
Low or 0% interest promotion periods. Balance transfer offers can be as short as 6 months or as long as 30 months. If you have a large debt, you may want to pick a card with a long interest-free offer so that you have enough time to repay your debt in full before interest applies.
Standard interest rates. Also called the "revert rate", this refers to the interest rate that will apply to any remaining balance transfer debt once the promotional period is over. Make sure this rate is one you can live with if you think you'll carry a balance beyond the introductory period.
Balance transfer limits. The amount of debt you can transfer is based on the credit limit you're approved for with the new card. For example, some cards restrict your balance transfer amount to a percentage of your credit limit, such as 75% or 90%. This could have an impact on your transfer if you have a large existing debt.
Balance transfer fees. Some cards charge a one-time fee for balance transfers, which can range between 1–3% of the total approved transfer. For example, if you have two cards with a combined debt of $6,000, moving it to a card with a balance transfer fee of 2% would cost you $120.
Other balance transfer restrictions. Your new card provider may impose its own set of rules around balance transfers, for instance by limiting the number of accounts you can balance transfer at one time or the type of account you can move across.
Credit score. As with all types of credit card, most balance transfer card applications will require that you have a good to excellent credit score. You can check your credit score for free through Finder and pick up tips to improve your credit score.
Ongoing card features. Also consider other features of the card, such as the annual fee, purchase interest rates and any complimentary extras that may impact how you use the card.
A balance transfer can be a useful tool to combine multiple credit card debts. If you've decided to go ahead with this process, make sure to compare your options to find the right credit card for you.
Images: Getty
Back to top
More guides on Finder