Bad Credit Debt Consolidation
Debt consolidation options for people with bad credit history
We're reader-supported and may be paid when you visit links to partner sites. We don't compare all products in the market, but we're working on it!
For people who have more than one debt that they're currently paying off, debt consolidation loans may be able to help to reduce their interest repayments and therefore the cost of their debts overall.
Debt consolidation loans are loans which are used to pay off all a person's existing debt, and therefore move all of the separate debt balances into one account. This can make managing repayments easier, because borrowers only have one monthly repayment as opposed to several, and it can also reduce the debt overall, granted that applicants can get an interest rate that is lower than the overall average rates of their current debts.
While many lenders require applicants to have a good credit history to take out one of these loans, there are lenders out there who may approve debt consolidation loans for customers with bad credit history.
Are you struggling financially?
If you're struggling financially and would like to speak to someone for free financial advice, information and assistance you can call the Financial Counsellors hotline on 1800 007 007 (open from 9:30am to 4pm, Monday to Friday). If you are suffering financial problems related to the coronavirus pandemic you may be eligible for additional support. Find out more here: https://www.finder.com.au/coronavirus-financial-help

⚠️ Warning about Borrowing

Do you really need a loan today?*
It can be expensive to borrow small amounts of money and borrowing may not solve your money problems.
Check your options before you borrow:
For information about other options for managing bills and debts, ring 1800 007 007 from anywhere in Australia to talk to a free and independent financial counsellor
Talk to your electricity, gas, phone or water provider to see if you can work out a payment plan
If you are on government benefits, ask if you can receive an advance from Centrelink: Phone: 13 17 94
The Government's MoneySmart website shows you how small amount loans work and suggests other options that may help you.
* This statement is an Australian Government requirement under the National Consumer Credit Protection Act 2009.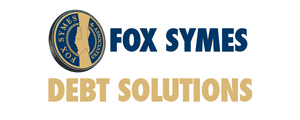 Fox Symes Debt Solutions
Fox Symes offers a range of debt consolidation options to help you if you're struggling with multiple debts.
What is a bad credit debt consolidation loan?
Debt consolidation involves bringing separate debt balances together into the one loan. Generally people consolidate personal loan, car loan or credit card debt. The lender may repay the debt on the behalf of the applicant or they may be required to use their debt consolidation loan funds to pay out their existing loans and close the accounts themselves.
How can I get a debt consolidation loan with bad credit?
Those with a bad credit history have a few options to consolidate their debt:
Apply for an unsecured personal loan with a specialist lender. Some lenders offer large, unsecured personal loans to people with bad credit. Interest rates are higher than with standard personal loans but people may still be able to reduce what they're currently paying.
Consider a Part 9 Debt Agreement. Debt agreements, which are a form of bankruptcy, are an option for people with large debts they are unable to repay. The financier will negotiate with lenders on the behalf of someone under debt stress and their debts won't accrue any more interest. This agreement will be listed on a person's credit file for five years from the date that they enter into the agreement.
What are the benefits of consolidating debt?
There are various advantages to consolidating debt, including:
Easy to manage repayments. By consolidating debts people can better manage their repayments, as they will only have to worry about one repayment as opposed to several.
Reduce interest. By consolidating debt, borrowers might be able to reduce the interest they're paying, because the debt consolidation loan may have a lower rate than some of their existing accounts.
Save money. Most loans and credit cards come with fees, and so by consolidating debts into one loan applicants may save money from not paying separate fees.
Get into a better financial position. By consolidating debts and having more control over repayments people can help to get themselves into a better financial position.
How to compare bad credit debt consolidation loans
Like any debt or loan solution, it's important to compare options to find the best possible solution. Here are some things to keep in mind when comparing bad credit debt consolidation loans:
The lender needs to be reputable. Unfortunately, there are disreputable lenders who prey on those with bad credit, and may promise loans, but then charge high rates and fees. Before submitting an application for a loan with a lender, prospective applicants should take a look at the lender in question's website and see how easy it is to locate information, see if they are easily contactable, and even read some third-party customer reviews online.
Fees are expected, but they shouldn't be excessive. One way to find out how fair the fee structure is to compare options online and see what other lenders are charging. Some common fees include loan establishment fees, monthly account-keeping fees, additional repayment fees and default and dishonour fees. Loan customers ought to also make sure to check any fees that they might have to pay for using certain features, such as being charged for making additional repayments or utilising a redraw facility.
Rates also need to be reasonable. The point of a debt consolidation loan is to save the person with current debt money from reduced interest across their credit accounts. If the rate charged is too high then they may not be saving much money, or may even end up worse off. Borrowers should compare their options to see what a reasonable, competitive interest rate is.
Loan terms that are offered by the lender should meet a borrower's debt consolidating-needs. The terms will also affect how much repayments will be and also how much interest they will end up paying over the course of the loan.
What someone is able to consolidate may also differ between lenders, so loan customers might want to check this before they apply. Some lenders may allow their approved applicants to consolidate any debts from open accounts, but they may have limits. Other lenders may only allow people to consolidate credit card debt or only personal loan debt. Applicants should make sure that they will be able to consolidate what they need to when they compare their options.
How to make bad credit debt consolidation loans work effectively
Not everyone who takes out one of these loans improves their financial situation. It's important that prospective applicants go about applying for these types of loans the right way to make sure that they don't make their debt even worse. Here are some ways to make these loans work effectively:
Reduce interest. One of the main points of these loans is for applicants to take advantage of an overall lower rate of interest across their loans. People ought to make sure that they do their calculations and work out if they're actually saving money on their new loan's interest rate.
Organise the budget. Before taking on a new loan, it's important to budget for the repayments. Loan customers may notice a significant change in their finances as they'll be paying for one loan rather than several, so it will take some adjusting.
Compare loan options. To make sure that they are getting the best deal, debt consolidation applicants should compare their loan options carefully before they apply. This will help to ensure that they get the lowest rates and fees available on the market for their current situation.
Seek advice. For people struggling to consolidate their debts or wondering how best to manage their repayments, they can seek financial advice to help improve their situation. Seeking professional advice will help to ensure that they are equipped with the understanding of how to repay their debts and improve their credit situation to the best of their ability.
What to know about applying
While a debt consolidation loan is often a viable option to consider for people who are looking to better manage their debt, the same solution will not work for everyone. Before taking out one of these loans, prospective applicants should work out how much money they'll actually save on interest and fees. It's important that they also consider adding any break costs or early repayment fees for their existing loans. For people thinking about applying for a bad credit debt consolidation loan then they can first compare their options to find the best possible loan. Once a customer has found a loan to apply for, they can click 'Go to Site' and be directed through to the lender's website to fill out an online application form. After that, the debt consolidation process will depend on the lender.
Picture: Shutterstock
More guides on Finder