Baby thermometer Finder: How to choose the best thermometer for your family
Learn how to find a baby thermometer that's safe, affordable and easy to use.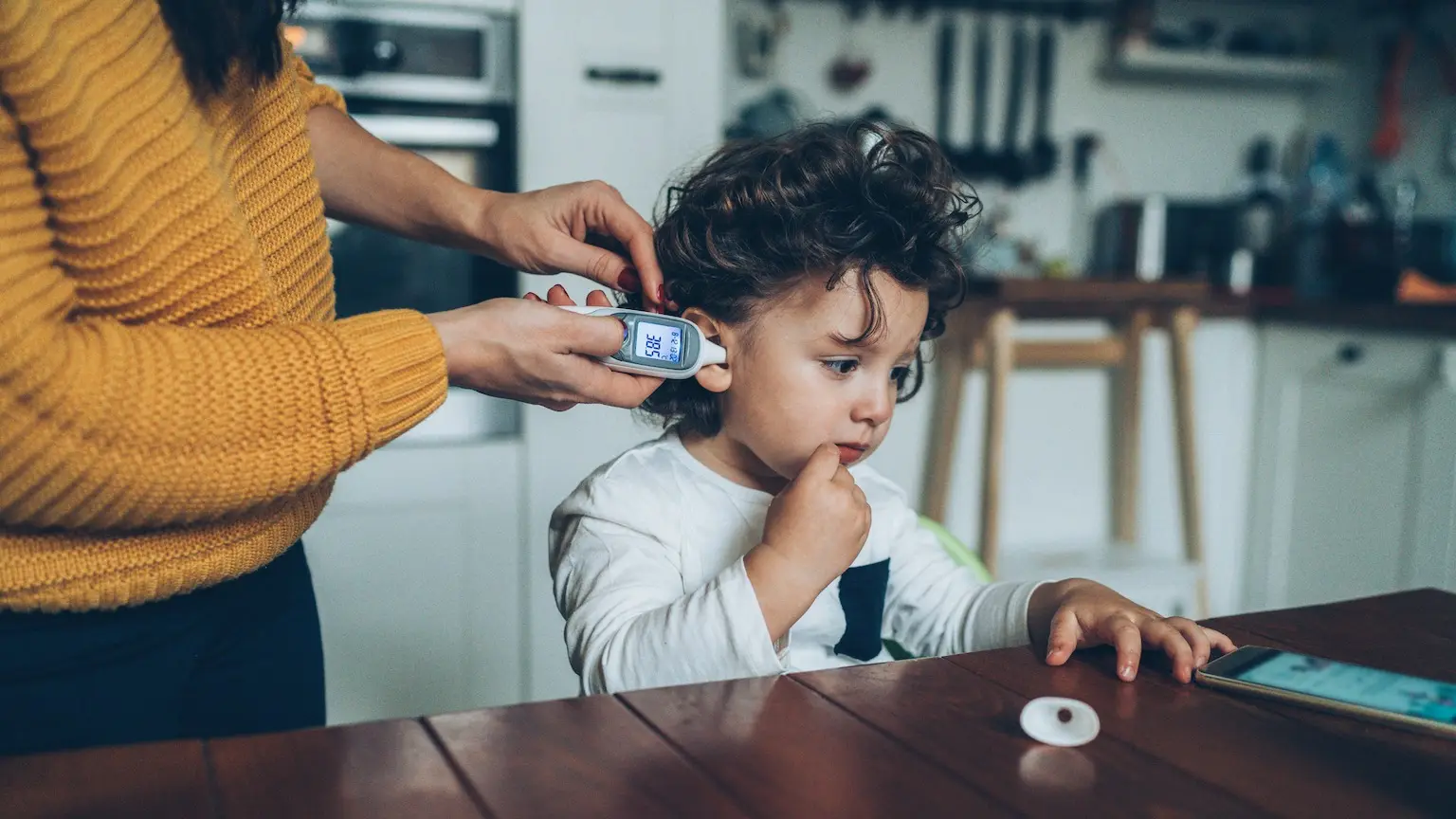 We're reader-supported and may be paid when you visit links to partner sites. We don't compare all products in the market, but we're working on it!
Key facts about baby thermometer:
Modern thermometers make temperature-taking time easy and simple.
These thermometers allow you to take temperatures with minimal contact or without any contact, making them perfect for a sleeping or sensitive child.
Suitable for adults as well as children, baby thermometers offer quick and accurate temperature readings, often with the click of just one button.
Types of thermometers
Temperature-taking options include infrared, oral, axillary, tympanic and rectal thermometers. Each has its advantages and disadvantages, which are outlined below:
Thermometer
Pros
Cons
Infrared (non-contact or forehead)

Non-contact options available
Hygienic and fast

Expensive
May have to measure two or three times to get an average

Oral (mouth)

Good indicator of body's central temperature
Easy for older children

Harder with younger children, particularly under four years
Can be inaccurate after eating and drinking

Axillary (armpit)

Less accurate
Slower measurement speed

Tympanic (ear)

Can't be used if child has an ear infection
Invasive

Rectal

Accurate
Able to be used on babies

Invasive and uncomfortable
Can be unhygienic
What are infrared baby thermometers?
Infrared thermometers (also known as forehead thermometers, touchless thermometers or temporal artery thermometers) measure temperature by tracking the level of thermal and infrared radiation being emitted from arteries and blood vessels in the head.
You can take readings one of three ways, depending on the style of thermometer:
Pointing the thermometer at the forehead and clicking the activation button
Lightly swiping the thermometer across the forehead
Gently pressing the temperature probe to the temple
Taking a heat reading this way means that these thermometers do not need to be in extended contact with the patient.
There are two main types of infrared thermometers available:
Non-contact (touchless) thermometers: These are "point and shoot" thermometers that deliver readings in a matter of seconds. They are generally the most expensive option on the market, but are popular because they are truly non-invasive, fast and easy to use.
Forehead thermometers: These also rely on infrared readings, but require swiping, scanning or placing the thermometer somewhere on the forehead. You should check that your child's forehead is dry before using this kind of thermometer, as sweat or bath water can impact a reading.
Other infrared thermometers
Infrared thermometers can also refer to laser thermometers or temperature guns, which are often used for industrial purposes or in cooking. They all operate using similar technology, but lasers and guns are bigger, more expensive pieces of equipment. It's easy to accidentally find yourself on a hardware store's website when you're searching for baby products.
Benefits to using infrared baby thermometers:
How to compare baby thermometers
Basic thermometers start at around $10, while more advanced models can cost $100 or more. When deciding which thermometer to buy, you'll need to consider the following:
Temperature range
Thermometers typically state a temperature range they can measure. Most have a range of around 10 degrees, usually somewhere between 32 and 44 degrees. Some thermometers also take the temperature of bath water and milk, and may offer readings between 0 and 100 degrees.
Design
How does the thermometer feel in your hand? Does it have a backlit display? Does it colour code readings to show a fever? Thermometers come in a range of designs. While bells and whistles don't necessarily make for a better product, you'll want to feel comfortable using it.
Recall
Some thermometers offer storage space and the ability to recall previous readings. This allows you to track someone's temperature over a period of time, and note any fluctuations.
Battery type
Battery types for thermometers include AAA, AA and button batteries. If you have small children, you might want to consider avoiding button batteries as they can be attractive, shiny and easily swallowed.
3 key tips to remember
In order to have the smoothest experience with your thermometer, remember to do the following:
Keep your thermometer clean. If your thermometer is dirty or if there are smudges or dirt in the way, it may impact your reading.
Try to keep your thermometer at room temperature. Other heat sources can impact your reading. If you've left your thermometer in a sunroom or near the air conditioner, let it reach room temperature before use.
Always read the instructions. Different models and brands provide different instructions. Some infrared thermometers say to swipe or scan across the forehead two or three times, while others suggest going down and around the back of the ear as well. Even if you think you know how to use a thermometer, double-check the guide.
More guides on Finder