Baby car seat Finder: How to choose rear-facing capsules, front-facing seats and booster seats
What you need to know to choose a car seat that keeps your child safe and comfortable.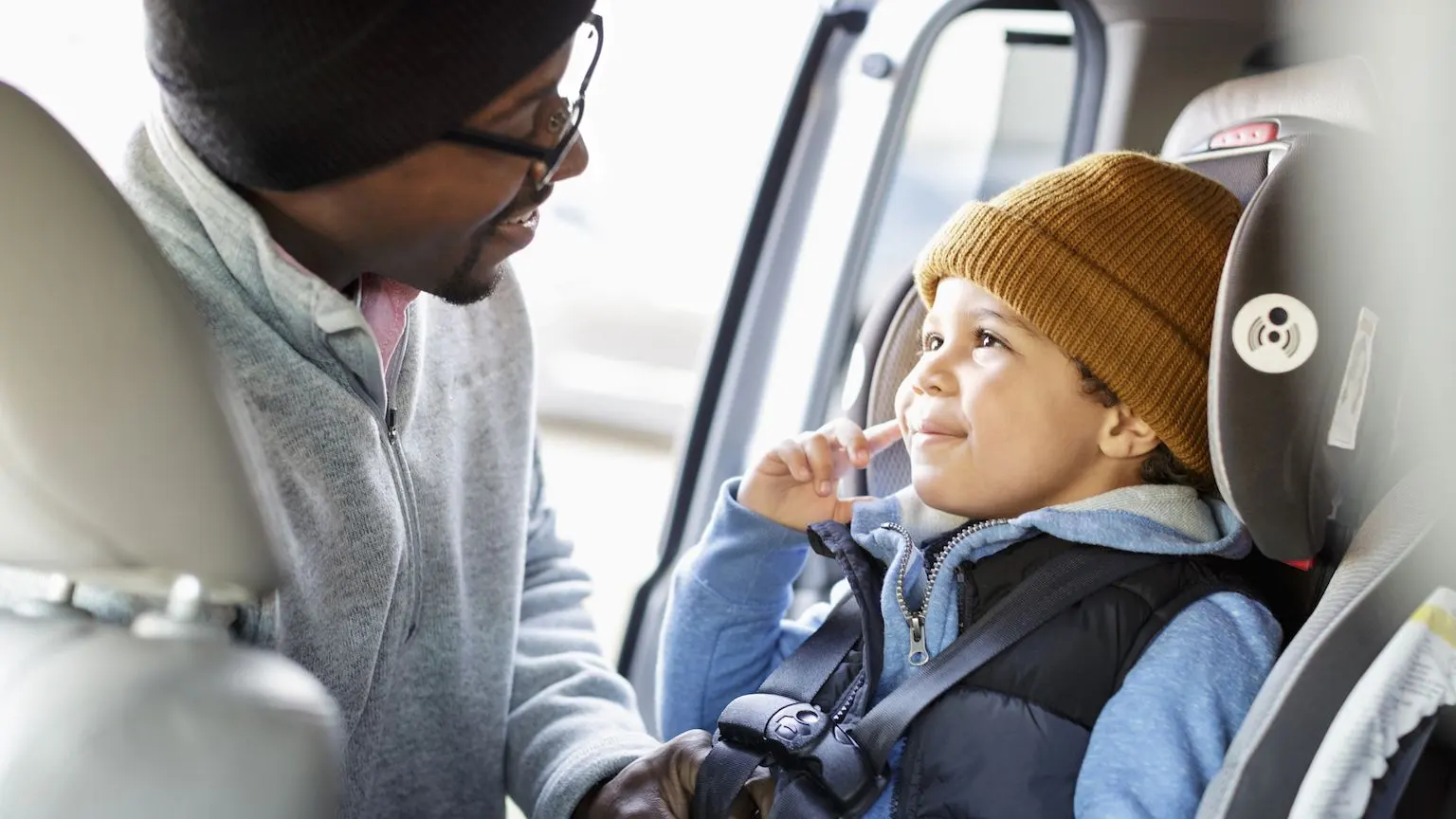 We're reader-supported and may be paid when you visit links to partner sites. We don't compare all products in the market, but we're working on it!
Best Rated Baby Car Seat Brand: Britax Safe-n-Sound
With top scores across the board, it's no surprise that Britax Safe-n-Sound took out the award for best baby car seat this year. It was rated well above the competition for safety features, ease of installion and design and style.
Quick facts about baby car seats
Car seats are one of the first purchases you should make for your new baby as you'll need one to transport your baby home from the hospital.
The right type of car seat for your child depends on their age, height and weight.
Prices range from around $100 to $800 or more.
All car seats in Australia need to comply with safety standard AS/NZS 1754.
Compare baby car seats
Types of car seat by age
The right car seat for your child depends on their age, size and weight. Keep in mind, age ranges are just suggestions and a child can outgrow a car seat even if they are within the appropriate age range.
| Type | Age | Description |
| --- | --- | --- |
| Rear-facing capsule | From 0 to 6-12 months | Rear-facing seats are legally required for children under six months of age. These capsule seats can typically be removed and used as carriers or attached to a pram to make it easier to take a sleeping baby in and out of the car. |
| Front-facing or forward-facing | 6 months to 4 years | Forward-facing seats are designed for infants and toddlers who have outgrown capsule seats. These seats have built-in harnesses that keep your child safe in a crash, as long as the restraint fits the child properly. Front-facing seats shouldn't be used for babies who can't hold their own heads up. |
| Booster seat | 4 to 10 years | Boosters are a type of forward-facing seats designed for older children who have outgrown front-facing car seats. These seats don't include a harness and instead use the car's seatbelt to keep your child restrained. |
| Convertible | 0 to 8 years | Convertible seats are designed to grow with your child. Some models transform from rear- to front-facing car seats to accommodate smaller children while others transform from front-facing seats to booster seats. |
Once your child no longer fits in a booster seat and can sit comfortably on the seat of the car with the seatbelt across their mid-shoulder, the lap belt across the top of their thighs and they can bend their knees over the front of the seat cushion, they can ride in a car without any additional support.
Car seat legislation
The legislation around car seats in Australia is consistent state to state, so your options and restrictions are the same no matter where you live. Make sure you're purchasing a car seat that aligns with the following regulations:
Infants up to six months must sit in an approved rear-facing child car seat.
Children six months to four years must sit in an approved rear- or front-facing child seat with an in-built harness.
Children four years to seven years must sit in an approved front-facing child seat with a harness or a booster seat
If your child is too small or too large for the recommended device within their age bracket, you should make sure your child is in a seat that fits securely.
Safety ratings
Car seats have to pass a series of checks and tests before they are allowed to be mass produced. The Child Restraint Evaluation Program (CREP) is a collaborative organisation that works to ensure that all car seats on the market meet the safety standard AS/NZS 1754 by educating consumers on the safety rating and testing of each car seat.
CREP measures car seat safety out of five possible stars. While all seats need to meet safety standard AS/NZS 1754, the higher the CREP rating, the better.
What's ISOFIX?
ISOFIX is a way to clip a car seat into anchor points that are designed as part of the car. You can only use an ISOFIX car seat if your car is ISOFIX compatible – which is typically only on newer cars. The system is designed to make it faster and easier to install a car seat.
How to compare car seats
Once you've narrowed down the right type of car seat for your child and made sure it meets safety standard AS/NZS 1754, there are several factors you should consider.
Car size
Make sure there is enough room to get the car seat in and out of the car easily. If you can, test the car seat in your car before you buy it. If the seat doesn't fit in your car, your baby won't be safe in the event of an accident. Also, if you need to use more than one car seat in the car at a time, make sure they both fit with access to seat belts or ISOFIX anchor points.
Installation
For your car seat to be effective and legal, it is important that they're fitted correctly. Read through the instructions and if you can, install the seat in your car before you buy it. If the seat is going to be moved between multiple cars, make sure it fits in each car. Also, if you are buying an ISOFIX car seat, make sure every car it will be installed in has ISOFIX anchor points.
Portability
Capsule seats are designed to be taken in and out of the car easily and either used as a carrier or attached to a pram. However, you'll have to get a pram that's compatible with the capsule. Other car seats aren't as portable, so if you plan on moving the seat between cars make sure you can carry it and lift it into a car. Car seats can be bulky and heavy as they're designed for safety, not portability.
Harness adjustability
The harness not only needs to grow as your baby does, but will need to be adjusted depending on what your baby is wearing. Make sure you can adjust the harness straps quickly and easily.
Cleanability
Look for a seat with a seat cover that can be removed and washed. If there are any additional fabric components in the car seat, make sure those are also removable.
Additional kids
If you have multiple kids, or plan to, think about where you'll place each seat in your car. Also, consider the ages of your children and if you'll be able to reuse the seat for a younger child.
Anchor points
Check where the anchor points are in your car and make sure you can reach them without any help.
Seat belts
Make sure the seat belts are long enough to attach to the car seat. If they are too short, you'll need to buy seat belt extenders.
Shoulder markers
Shoulder markers are located above the straps or harness and help you know when your child has outgrown the seat.
What about second-hand car seats?
There is technically no legal restriction against using second-hand restraints, but it's crucial to confirm that the seat has not been in an accident, is not damaged, worn down or sun bleached, and that it's not more than 10 years old.
Car seats are exposed to extreme hot and cold temperatures, and they degrade over time. In the case of an accident, an older car seat is less likely to perform effectively. As a general rule, car seats last between 6 and 10 years before expiring.
Often it is impossible to guarantee all of these factors, so as a general rule, we recommend that you purchase a new car seat.
Accessories
The following extras, while not necessary, can come in handy. Optional accessories include:
A sun protection canopy
A mirror to help you see your baby when in a rear-facing seat
Seatbelt padding for added comfort
A buckle guard so that the child can't unclip themselves
Cup holders for bottles and sippy cups
Storage bags for keeping the car seat clean in between children
Our picks for the best kids' car seats in Australia
3 tips for using car seats
Some cars have anchors at the back of the boot. Some vehicles, especially older hatchbacks, position the anchor spot not directly behind the second row of seats or on the seat itself, but right at the back of the boot. This means that to be fastened, your car seat needs to run a length of the belt over the back of the chair and through the centre of your boot. This can make it challenging to fit other important things, like a pram, in your boot.
Car seats have an expiry date. The expiry date is detailed on the information sticker somewhere on your seat. It's something to think about if you're planning on having multiple kids. Kids' car seats, like most "kid" things you need to buy, are expensive, so investing in something that will last seven or more years on your first child should get you through the next few.
Use a seat protector under your car seat. Similar to the mats you place on the floor under your feet, these fit under the bottom of the car seat and then run up the back of your chair. They act to cushion the weight of the seat and child and also keep debris at a distance. These seat protectors can help prevent damage or scratching to the interior of your car.
Best rated baby car seat brand award breakdown
| | Total Score | Overall rating | Value for Money | Design & style | Ease of Installation | Safety features |
| --- | --- | --- | --- | --- | --- | --- |
| Britax Safe-n-Sound | 8.51 | 4.69 | 4.5 | 4.56 | 4.38 | 4.69 |
| InfaSecure | 8.28 | 4.55 | 4.41 | 4.35 | 4.27 | 4.43 |
| Babylove | 8.11 | 4.41 | 4.37 | 4.18 | 4.27 | 4.43 |
| Mother's Choice | 8.08 | 4.46 | 4.48 | 4.4 | 4.16 | 4.28 |
| Maxi-Cosi | 7.97 | 4.38 | 4.1 | 4.31 | 4.26 | 4.23 |
| Hipod | 7.8 | 4.17 | 4.33 | 4 | 4.11 | 4.39 |
| Other | 7.63 | 4.2 | 4 | 4.2 | 4.2 | 4.2 |
| Safety 1st | 7.51 | 4.13 | 3.92 | 3.79 | 4 | 4.21 |
Data: Finder Retail Brand Survey, 2020, Kantar. Metric out of 5 stars unless indicated. Methodology and more info.
More guides on Finder