Natalie Isaacs is the author of "Every Woman's Guide To Saving The Planet" and founder and CEO of 1 Million Women, a global movement of women and girls who take practical action to fight dangerous climate change by changing the way they live. Natalie's philosophy for 1 Million Women is that real behaviour change begins with personal action. Through her mission, Natalie has empowered tens of thousands of schoolgirls and hundreds of thousands of women to change the way they live. A former cosmetic manufacturer, her own climate change journey from apathy to action cuts through the complexity of this vital 21st century challenge, and delivers a simple message that resonates with women and girls of all ages.
Latest articles by Natalie Isaacs
2 articles written by this author
As we all adapt to COVID-normal practices, author and climate change advocate Natalie Isaacs explains why reusables are just as safe as single-use items.
Natalie Isaacs
3 December 2020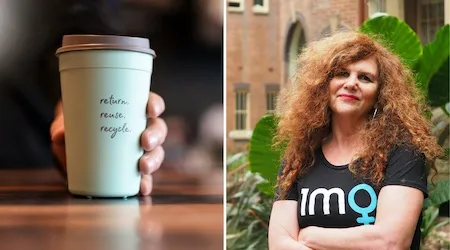 Entrepreneur and climate change advocate Natalie Isaacs on two simple actions you can take right now to support people and the planet.
Natalie Isaacs
1 April 2020