Ciara Knight is a writer for Finder. She's been a features writer and copywriter for 6 years and has worked at RTÉ, JOE and By Miles. Ciara has a B.A. in Communication Studies and an M.A. in Broadcast Production. She's interested in comedy, music, podcasts and petting as many dogs as possible.
Latest articles by Ciara Knight
2 articles written by this author
If you're looking to travel abroad, you're likely going to need a PCR test to prove that you're COVID-free.
Ciara Knight
28 October 2021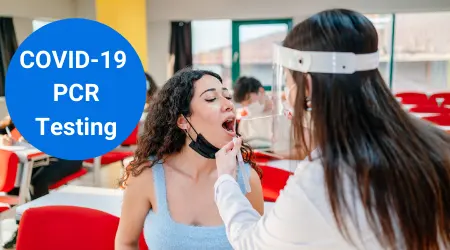 Antigen lateral flow COVID-19 tests are now acceptable proof that you're safe to travel to many countries.
Ciara Knight
28 October 2021