Travel insurance New Zealand
The Trans-Tasman bubble is opening: get travel insurance for New Zealand.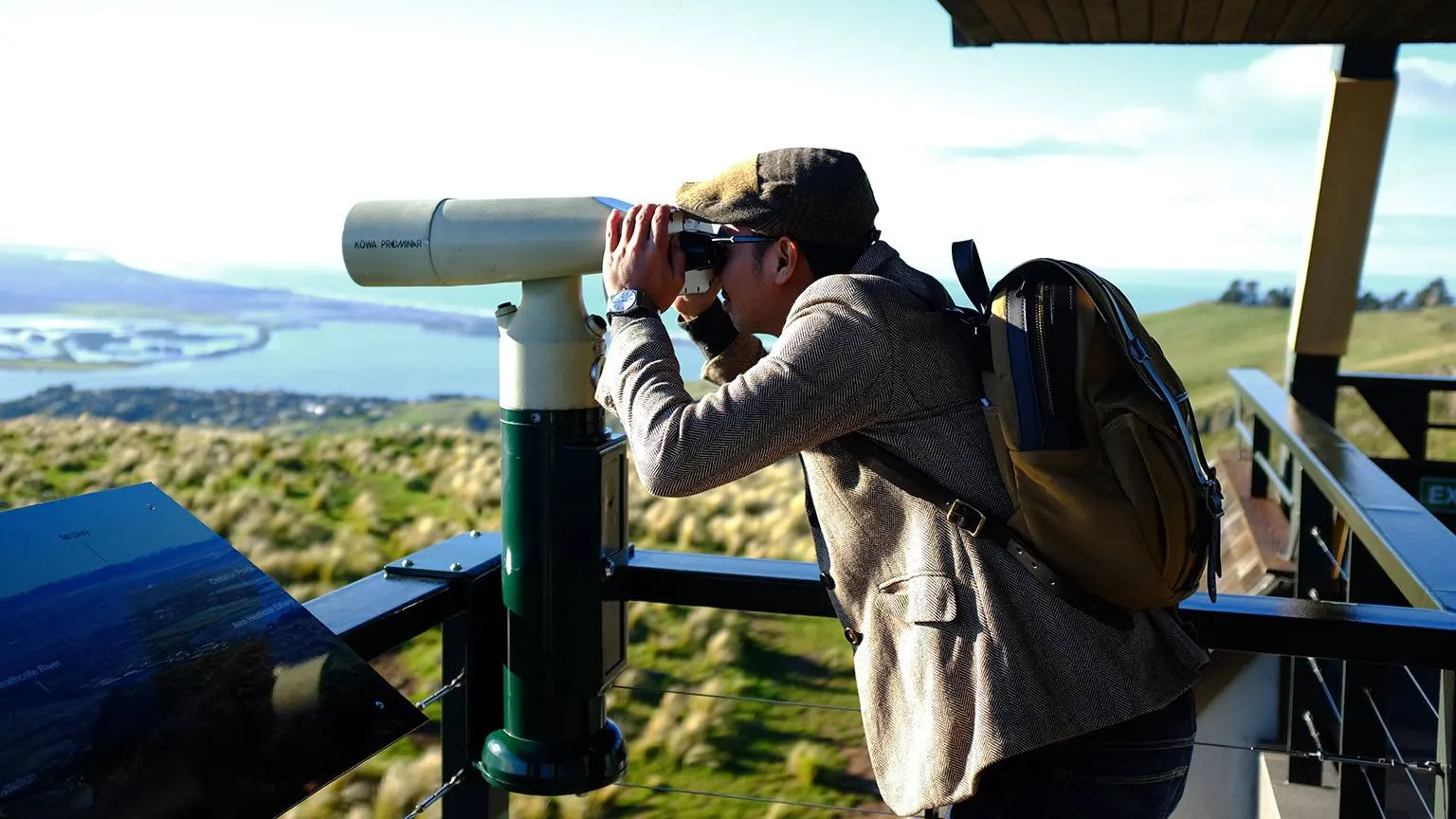 We're reader-supported and may be paid when you visit links to partner sites. We don't compare all products in the market, but we're working on it!
Important:
Travel insurance rules continue to change as a result of the coronavirus pandemic. We're working hard to keep up and make sure our guides are up to date, however some information may not be accurate during the pandemic. It's even more important to double-check all details that matter to you before taking out cover. Please know that some policies may not be available through Finder at this time.
Here are some helpful tips:
If you're buying a policy today, it's unlikely that you'll be covered for border closures
If your travel plans go against government advice, your policy will most likely be voided and you won't be covered
From April 18 (AEST), a trans-Tasman bubble will allow Aussies to travel to NZ.
Travel insurance for New Zealand won't cover specific COVID-19 related disruptions, such as border closures, lockdowns or travel delays, but it can cover cancellation costs and overseas medical costs if you get COVID-19.
On top of that, it'll cover you for the many other costs that crop up when you're travelling, like replacing stolen items, paying to see a doctor and even covering your rental car excess.
Do I need travel insurance to New Zealand from Australia?
If the last year has taught us anything, it's to plan for the unexpected. Even if you're only travelling to a country nearby like New Zealand, there's a lot that can happen on your trip. Travel insurance can help — here's how.
Delays and cancellations. You won't be covered for things like border closures and lockdowns, but if you need to cancel or reschedule your trip for other reasons like a death in the family, insurance can reimburse you for the costs. It can also pay out if your flight is delayed.
Unforeseen medical care. Not all medical expenses are covered by the Reciprocal Health Care Agreement (RHCA) we have with New Zealand — just essential care. Other expenses for accommodation, evacuation or repatriation back to Australia aren't generally covered. A New Zealand travel insurance policy can cover you for this and visits to the doctor, prescription medications and more.
Skiing and snowboarding. Lots of Aussies go to New Zealand for skiing and snowboarding. New Zealand travel insurance can cover you for lost or damaged equipment, equipment hire, lost lift passes and even mountain rescues. If you plan to go skiing or snowboarding in New Zealand, you can usually add ski insurance to your policy.
Adventure activities. Bungee jumping, skydiving, white water rafting — all popular adventure sports in New Zealand. Many travel insurance policies will cover you for adventure sports for an additional premium.
Car mishaps. Lots of us hire a car to explore New Zealand's incredible scenery. When you do, you'll usually have to pay an excess to the rental car company, which can be thousands of dollars. This excess will be an out-of-pocket expense and can be thousands of dollars. If something happens, even a minor windscreen chip, and you might not get it back. If you want to avoid this, consider travel insurance that includes rental car excess insurance.
Natural disasters. New Zealand is no stranger to natural disasters, from the 2011 Christchurch and 2016 Kaikoura earthquake to the 2019 White Island eruption. There are thousands of earthquakes every year. Travel insurance can cover medical expenses, lost luggage and cancellation if you're unable to get to your destination.
Replacing belongings. Taking a camera, ski equipment or expensive hiking gear on your trip? It can be expensive to replace lost, stolen or damaged items. Travel insurance can make sure it's not.
Travel insurance New Zealand: COVID-19
Travel insurance won't cover border closures due to COVID-19, so you might be out of pocket for prepaid accommodation if a travel restriction comes into place.
However, it's worth reaching out to your airline. You may be able to get a credit or refund if a government-enforced restriction comes into place after you have booked.
There are several other ways travel insurance can help with COVID-19 related expenses. We looked at a number of insurers and found that a handful of them will cover you for incidents such as:
If you're diagnosed with COVID-19 while on your New Zealand trip or before your departure.
If you're an essential healthcare worker and need to stay in Australia because your leave is revoked due to COVID-19.
If you need to change or cancel your trip because a relative or business partner is diagnosed with COVID-19 and it's life-threatening.
If the group or person you're meant to stay with while in New Zealand is diagnosed with COVID-19.
If the accommodation you were meant to stay at is closed because of an outbreak.
If you die of COVID-19.
These are the travel insurers that provide cover for some coronavirus related expenses. Remember it won't cover everything, but it will cover you for the inclusions outlined above.
| Brand | COVID-19 expenses | Cooling off period | Overseas medical expenses | Theft or damage to luggage | Standard excess | Apply |
| --- | --- | --- | --- | --- | --- | --- |
| | | 15 days | Unlimited | $15,000 | $250 | Get quote |
| | | 15 days | Unlimited | $15,000 | $250 | Get quote |
| | | 21 days | Unlimited | $15,000 | $100 | More info |
| | | 21 days | Unlimited | $15,000 | $250 | More info |
| | | 21 days | Unlimited | $15,000 | $250 | More info |
How to find the best policy for New Zealand
Finding the best travel insurance for your trip to New Zealand can be easy if you know what to look for.
Compare policies
Benefits vary between different policies so it's always worth comparing your options. Look at what you're getting and for what price. Using the Finder Rating when getting a quote is a handy way to figure out how comprehensive a policy is. The Finder Rating gives you a score out of ten, which indicates comprehensiveness.
Check the Product Disclosure Statement (PDS)
This will tell you the full extent of your cover and its limitations. Make sure you add on any extras you need like snow cover or rental car excess cover, and declare any pre-existing conditions that you have. When buying a policy, you agree that you've read the PDS and accept its conditions.
Buy early
Buying your policy as early as possible will give you better value for your money. That's because you won't pay more, you'll just be covered for longer. Cancellation benefits usually start from the moment you buy the policy, so if the unexpected happened, you should be able to claim non-refundable expenses.
What is the Reciprocal Health Care Agreement (RHCA)?
The Reciprocal Health Care Agreement (RHCA) is a deal between different countries. The agreement allows citizens to receive free or subsidised healthcare while visiting a partner nation. Australia and New Zealand have an RHCA with each other.
However, even with the RHCA, you're not covered for everything.
What's covered:
✅ Medically-necessary health care
✅ Hospital care
✅ Maternity services
✅ Pharmaceuticals
What isn't covered:
❌ Health care that can wait until you go home
❌ Care from a GP or other primary care
❌ Full cost of medicines and GP prescriptions
❌ Ambulance travel
❌ Health care on most cruises
How much does a policy cost?
The cost of travel insurance depends on a number of factors including what level of cover you get, your age, the length of your trip and where you are going.
That said, we've run some searches to find out how much travel insurance would cost for a 35-year-old spending 2 weeks in NZ. Here are the lowest prices we found for three common levels of cover:
| | Budget Direct | Tick Travel Insurance | FastCover |
| --- | --- | --- | --- |
| Price for 10 days' cover | $26.38 | $24.75 | $22.90 |
| Excess | $200 | $200 | $200 |
| Overseas emergency medical assistance and hospital expenses | Unlimited | Unlimited | Unlimited |
| Luggage and personal effects | $2,500 | $2,500 | Not covered |
| Cancellation fees and lost deposits | Not covered | $5,000 | Not covered |
| | | | |
| | Budget Direct | Tick Travel Insurance | FastCover |
| --- | --- | --- | --- |
| Price for 10 days' cover | $41.31 | $38.08 | $34.50 |
| Excess | $200 | $200 | $200 |
| Overseas emergency medical assistance and hospital expenses | Unlimited | Unlimited | Unlimited |
| Luggage and personal effects | $5,000 | $4,000 | $5,000 |
| Cancellation fees and lost deposits | $12,500 | $5,000 | $25,000 |
| | | | |
| | Budget Direct | Tick Travel Insurance | FastCover |
| --- | --- | --- | --- |
| Price for 10 days' cover | $44.18 | $41.17 | $43.90 |
| Excess | $200 | $200 | $200 |
| Overseas emergency medical assistance and hospital expenses | Unlimited | Unlimited | Unlimited |
| Luggage and personal effects | $7,500 | $7,500 | $15,000 |
| Cancellation fees and lost deposits | Unlimited | $20,000 | Unlimited |
| | | | |
Data last confirmed as correct July 2019
What benefits and inclusions can I get?
Most travel insurance policies include the same core benefits, which will cover you for the following:
✅ Medical expenses
✅ Lost or stolen belongings
✅ Delays or cancellations
✅ Personal liability
✅ Accidental death
✅ Permanent disability
Some policies also offer additional benefits that may be particularly useful if you're visiting New Zealand. This includes cover for the following:
✅ Lost or stolen lift passes
✅ Rental car excess
✅ Lost or damaged snow equipment
✅ Special events
✅ Adventure sports
✅ Mountain rescue
What activities should you get covered?
This depends on what you plan on doing while you're there, but if you plan on taking part in any of the following activities, you should definitely consider sports and adventure travel insurance.
Abseiling
Bungee jumping
Caving
Deep-sea fishing
Hang gliding
Horse riding
Hot air ballooning
Kite surfing
River rafting
Riding a motorcycle
Scuba diving
Sea kayaking
Skiing or snowboarding
Skydiving
Snow sports
Wakeboarding
Water skiing
This is not an exhaustive list. Always check the PDS of your insurance policy if you're unsure whether a particular sport will be covered or not.
Of course, if you're heading to New Zealand for a quick city break, you might not need any additional cover for adventure activities.
Travel Insurance for skiing in New Zealand
If you're heading to New Zealand for skiing or snowboarding, you should seriously consider getting travel insurance that covers snow sports.
It's usually an optional extra and you might have to pay a little bit more, but snow sports insurance could easily save you thousands of dollars. Here's how:
Getting you off the mountain. An accident on the slopes can require helicopter rescue, which doesn't come cheap. Ski insurance can cover the cost.
Paying for unused lift passes. If an injury or even bad weather keeps you off the slopes, ski cover can reimburse you for unused lift passes, equipment hire and lessons.
Getting you to a new resort. Many snow sports policies cover your transportation and accommodation expenses if an avalanche or bad weather forces you elsewhere.
Paying for damaged equipment. Ski insurance can pay you back for lost or damaged equipment, and it can pay for hire fees if yours is lost, damaged or delayed in transit.
Ways to get a cheap policy for New Zealand
We understand money can be tight, but don't let that stop you from buying travel insurance. You can still get a decent policy for a reasonable price. Here's how:
Know what you need
Work out what you actually need cover for before you start comparing policies. For example, there's no point paying extra for snow cover if you're not heading to the slopes, and there's no need to have rental car excess insurance if you're planning on using public transport.
Get a quote and compare prices
Enter your details in our online tool to receive a bunch of different quotes from our travel insurance partners. You can sort through quotes using the price sorting tool so you can compare the cheapest policies to the most expensive. If you do this, just remember to check what's included in the policy and make sure it's enough for your trip.
Look for online discounts
Check out our coupons page for a list of valid discounts. You might be able to find a 10% offer or a discount if you're buying insurance for multiple travellers. Some discounts will be built into your price but you might need a code for others.
Who should you contact in an emergency?
Here are some important New Zealand phone numbers if you find yourself in an emergency that your family, friends, tour operator or travel insurance company can't handle.
| Emergency Services | Telephone |
| --- | --- |
| Police (General Emergency Call) | 111 |
| Ambulance and Rescue | 111 |
| Fire | 111 |
| Healthline (Medical Emergency Call) | +64 (0)800 611 116 |
| Coast Guard New Zealand | +64 (0)9 489 1510 |
| Wellington Air Rescue Centre | +64 (0)4 920 2242 |
| Auckland Air Ambulance Base | +64 (0)9 913 2941 |
Get New Zealand travel insurance from $2.29 per day
Type or Select your destination(s)
Popular Destinations
Americas
Asia
Europe
Pacific
Africa
Can't find your destination? Just type it in the box above.
Frequently asked questions
Picture: GettyImages
Icons made by Eucalyp from www.flaticon.com

More guides on Finder