Australians don't like joint bank accounts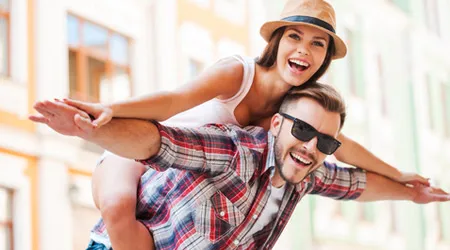 Only 21% of us have shared savings accounts.
Turns out Australians aren't too keen on sharing their bank accounts, even after they've paired off.
Only 21% of couples have a shared savings account, and 36% of us don't want to merge our money even after we've merged everything else, according to a finder.com.au survey of 1,043 Australians.
We're a little happier to share the spending responsibilities, with 25% of couples having a shared credit card. Just over a quarter of those surveyed (26%) had both shared and separate bank accounts.
Our attitude to shared bank accounts appears to change with age. While 51% of couples aged 55-74 had a shared account, that figure dropped to just 29% for Generation Y couple aged 18-34. Queenslanders are more likely (52%) to have a shared account (which might reflect everyone retiring to the Gold Coast), while residents of WA and the ACT are a little more likely to share credit cards (28%).
Joint accounts can be a sensible move, since they mean fewer bank fees on individual accounts and make it easier to keep track of expenditure as a couple. That joint financial history can also come in handy when you decide to buy a house together.
To make a joint bank account work, ensure that you have a detailed budget and that you've both agreed on regular amounts you will save. Conversely, if you're single and can't find someone in the first place, check out our comprehensive guide to the male:female ratio across Australia.
Picture: Shutterstock