Australians can now insure their rental bonds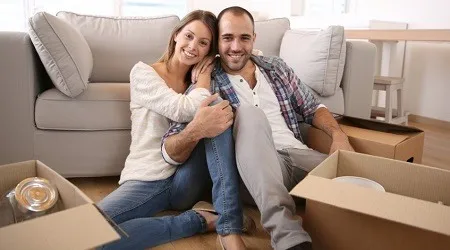 New finance company offers instalment plans and protection against bond disputes.
A new financial credit company is providing Aussie renters the opportunity to avoid paying lump sum bonds to landlords, while also offering optional bond insurance to protect against common disputes, such as accidental damage and extra cleaning charges.
Tenants can jump online and apply for rental bonds of up to $5,000 to be paid on their behalf, setting up fortnightly or monthly repayments over a period of six or 12 months.
The additional insurance option is an Australian first, providing renters with cover up to the bond amount, increasing tenants' chances of receiving their bond back in full.
"Recouping bonds can be a real nightmare for some tenants when accidents or disputes over cleaning put the bond in jeopardy," BONDSURE chairman Michael Wood said.
"BONDSURE aims to help address these issues by providing consumers with a viable alternative to paying a bond by cash or credit card, and is the only product on the market that helps tenants protect their bonds against financial erosion."
For example, an average $1000 loan, repaid over a period of 12 months will incur a 16% annual charge, while bond insurance on this amount will cost $18 per month.
That equates to around $530 in charges and $216 worth of insurance premiums, totalling $716 over 12 months. Including the bond (which is returned at the end of lease if no claims are made by the landlord), that works out to be $143 per month or $71.50 per fortnight in repayments.
Renters can apply for bonds without taking out an insurance policy and vice versa. Bond insurance plans can also be extended if leases run longer than 12 months.
Rising house prices are leading many Australians to dismiss the idea of home ownership, instead opting to rent property for the rest of their lives.
A recent finder.com.au survey found that while the majority (57%) of Australians were already living in their own home, a substantial proportion (43%) were renting. That equates to 3.6 million renters.
BONDSURE uses identity and credit checks and an online credit worthiness assessment to vet tenant applications. Estate agents register once with BONDSURE, providing bank details for the bond transfer and confirming the property address. All other functions are performed by BONDSURE and the tenant.
Whether you're saving for a deposit, taking out a home loan or renting for life, it's best to compare your options and make the most informed decision.
Latest home loan headlines
Picture: Shutterstock