8 Australian summer destinations to plan your holidays around
Summer holiday fun is on the cards with these top Aussie summer destinations.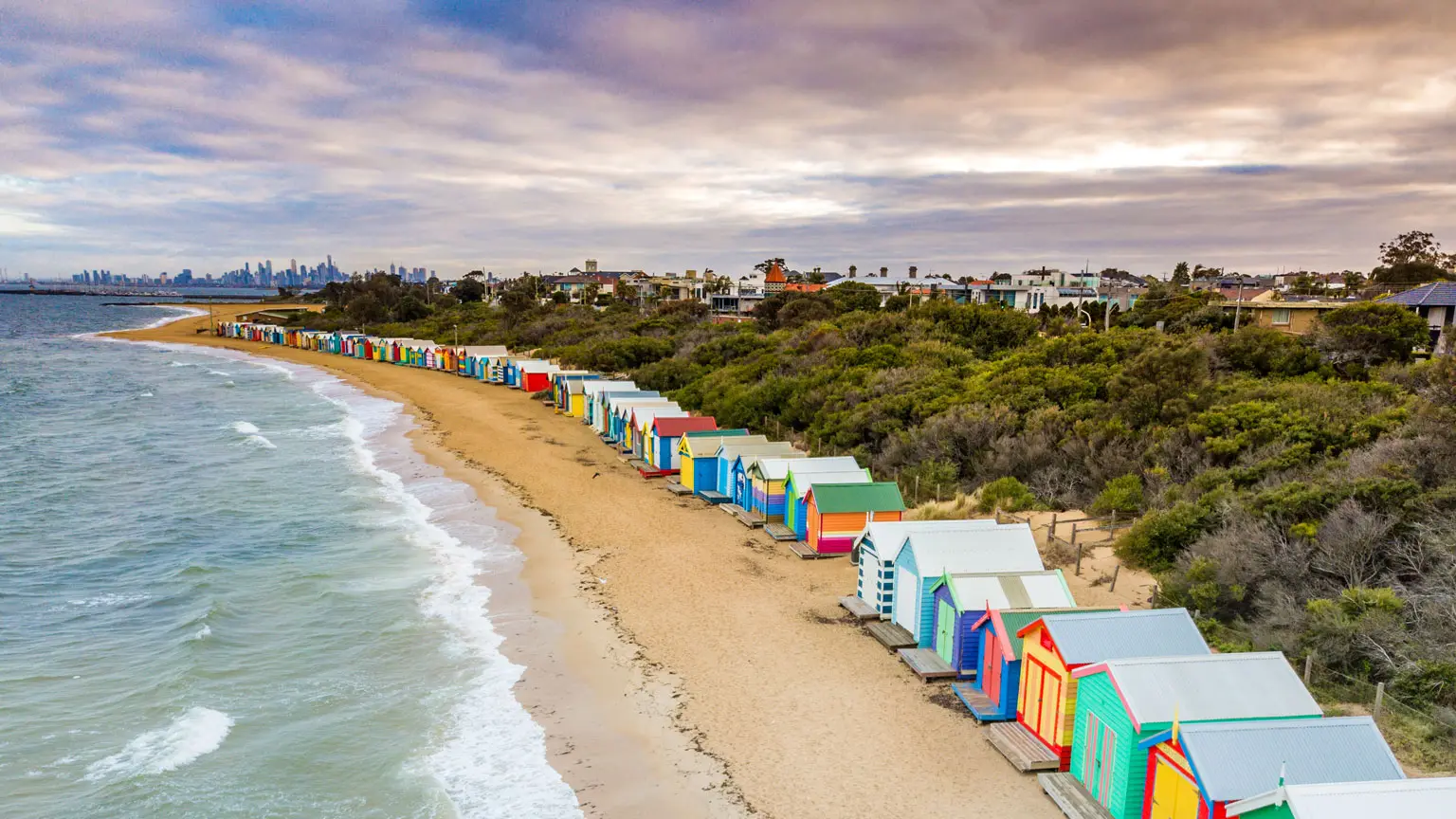 We're committed to our readers and editorial independence. We don't compare all products in the market and may receive compensation when we refer you to our partners, but this does not influence our opinions or reviews. Learn more about Finder.
Update on Australian summer destinations
Due to the coronavirus (COVID-19) pandemic, most events across Australia will be cancelled, even those a few months in advance.
If an announcement has been made, we'll update this page with any updated dates or note if the 2020 event has been cancelled.
There's nothing Aussies love more than our amazing summer season. Running for three months from December to February, it's three months of beach days, road trips and lazy picnics to look forward to.
Plus, it's got all those Christmas and New Year public holidays for us to make the most of. So where should you go? We've got a few ideas:
8 places to go to in Australia in summer (in no particular order)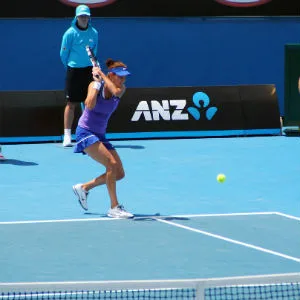 Why you should go in summer:
Be there for all the action and drama of the Presidents Cup golf tournament which puts US players against a team of top golfers from the rest of the world (excluding Europe). 9–15 December 2019
It seems like every year the Australian Open gets bigger and bigger. Sure, you can watch this on TV but there's nothing quite like being there. See the world's best tennis players battle it out over two adrenaline-charged weeks in their quest for the championship trophy. 20 January to 2 February 2020
Melbourne goes all out for Chinese New Year with events in suburbs all over the city. Expect multiple days of celebrations from traditional Chinese music and dance and a lantern parade to martial arts and light installations. 25 January 2020
What the weather's like: Temperatures usually sit at 14–25°C but be prepared for one of Melbourne's heatwaves which can hit 30°C and above.
---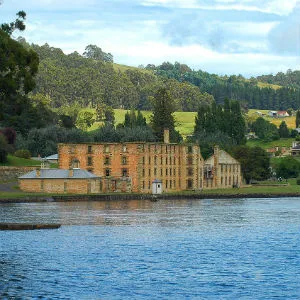 Why you should go in summer:
We can't think of a better way to end the year than at a music festival set on picturesque Marion Bay. Falls Festival lets you check out sunset sea views while watching your favourite band perform. Alternatively, you can head to the beach for a swim between sets. 29–31 December 2019
Hobart really shines during the Taste of Tasmania festival. Yachts finishing the Sydney to Hobart race fill the docks, live music and entertainment abound and stalls from Tasmanian restaurants and producers are filled to the brim with the likes of fresh seafood, cheese, berries, wine, craft beer and cider. Top it all off with a New Year's Eve party for the whole family and you've got a winner. 27 December 2019 to 2 January 2020
An annual music and arts festival that's impossible to really define, MONA Foma is truly a carnival of culture. It draws big headline acts across music, dance, theatre and visual art. Throw in some food with wine and beer tasting at MONA Market and you've got an eclectic experience for everyone. 17–19 January 2020
What the weather's like: Temperatures average from 11.5–21°C and beaches are warm enough to swim at.
---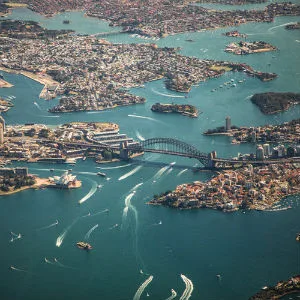 Why you should go in summer:
A true icon of Australian summer sport, the Sydney to Hobart Yacht Race follows an international fleet as it travels 628 nautical miles to Hobart. Witness the spectacle first-hand or take in the vibrant carnival atmosphere on the shore with a picnic. 26 December 2019
If you're keen to experience one of the best New Year's Eve parties in the world then Sydney is a no-brainer. Challenging Times Square's big bash in popularity, it's a party you need to experience at least once. 31 December 2019
Join in all the festivities this Australia Day with fantastic events around the city including live music, family entertainment and dazzling fireworks. 26 January 2020
Sydney Gay and Lesbian Mardi Gras is an excuse to let loose and party with over 100 events that culminate in the world-famous parade on the first Saturday of March. Late February to early March 2020
As a one-off SEA LIFE is hosting an evening of shark discovery where you can witness a nocturnal feed of green sea turtles, black and white tip reef sharks and sawfish and attend a panel discussion of shark experts. You'll also get to walk through the aquarium after dark (6pm) 26 February 2020, 6-8.30pm.
What the weather's like: Temperatures range from 18–26°C and humidity averages up to 65%. Expect water temperatures of 22–24°C to help cool down.
---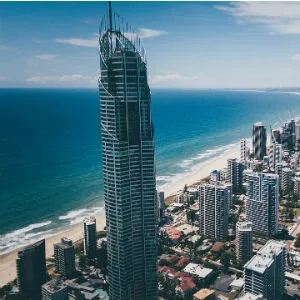 Why you should go in summer:
Surfers Paradise is transformed into a beachside exhibition of larger-than-life art pieces at the Sand Safari Arts Festival. Visitors can watch some of the sculptures take shape over several days at the Australian Sand Sculpting Championships. 8–26 January 2020
The Gold Coast Magic Millions Carnival is an integral part of the Aussie racing calendar. Excited punters, fashions on the field and the picturesque Gold Coast racecourse make this an event to be experienced. 11 January 2020
What the weather's like: Pleasant temperatures (21–28°C) and high humidity are offset by the cool sea breeze. February is the wettest month so you can expect short, tropical storms in the late afternoon and early evening.
---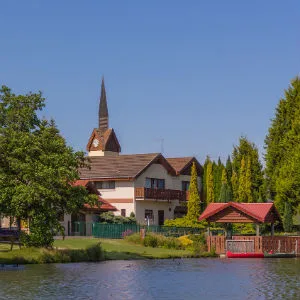 5. Launceston
Why you should go in summer:
The Tamar Valley Folk Festival is a full weekend of musical and artistic events set in the beautiful surroundings of the Tamar River. January 2020
Tasmania is renowned for its world-class cool climate wines coupled with seasonal produce and Festivale gives you a chance to taste and experience the best. 31 January to 2 February 2020
Australia is hosting this year's World Fly Fishing Championship and all the action will take place in Launceston. If you're keen to take your fly fishing to the next level, this is the event to aspire to. 30 November to 8 December 2019
What the weather's like: Average temperatures range from 11–21°C and the months of January and February are the driest.
---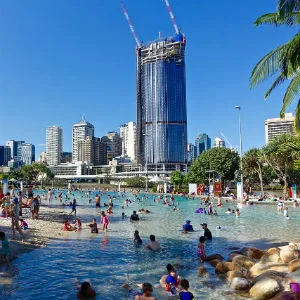 Why you should go in summer:
If you love Christmas it's tough to find a better place to celebrate than Brisbane. A Christmas parade and pantomime, the City Hall Light Spectacular, City Sounds Christmas Up Late and the Lord Mayor's Christmas Carols in the City are just some of the events to look forward to. December 2019
The Woodford Folk Festival is a rich and colourful experience that has something for the whole family. Musicians, artists, street performers and circus acts all gather in the village of "Woodfordia" to put on one of the biggest shows in Australia. It's an hour's drive from Brisbane CBD so be prepared to stay the weekend to catch all the festivities. 27 December 2019 to 1 January 2020
What the weather's like: Average temperatures range from 21–30°C and you can expect thunderstorms as the city has its highest rainfall this season.
---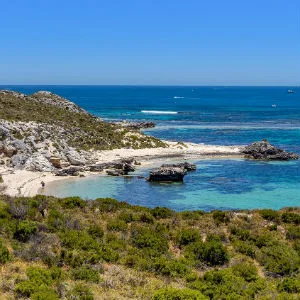 Why you should go in summer:
Fringe World is one of the best times of year to experience Perth with a massive program of events including comedy, circus, theatre and cabaret. There are free shows and street performances every night. January to February 2020
Comprising a 19.7km open water swim, the Rottnest Channel Swim is one of Western Australia's iconic events. Swimmers can compete solo, as a duo or in a team. You can also choose to stay dry and go along to soak in the atmosphere of the day. February 2020
Perth Festival is all about thought-provoking performances, big laughs and good vibes from local and international artists. 7 February to 1 March 2020
What the weather's like: Summertime is hot and dry with low rainfall. Temperatures range from 17.5–30°C but the afternoons usually get a cool sea breeze for some relief from the heat.
---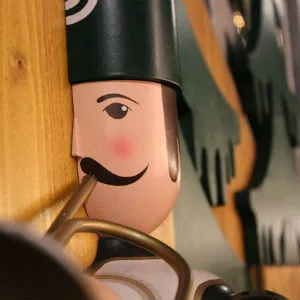 Why you should go in summer:
Christkindlmarkt is a European-style Christmas market found in the German settler town of Hahndorf. Experience all the atmosphere you would find in many European cities over the holidays, but in a warm Aussie setting. 13–15 December 2019
Adelaide Fringe is Australia's largest open-access arts festival. It welcomes artists from around the world to venues in parks, laneways, warehouses, empty buildings and established venues throughout the city. 14 February to 15 March 2020
The Brighton Jetty Classic is the largest open water swim and street festival in South Australia. Challenge yourself with the 1,500m swim or take it easy with a 400m swim. The SwimKids Series also offers distances from 100m for kids as young as 7. Afterwards enjoy the Street Festival for a fun day at the beach. 2 February 2020
What the weather's like: Average temperatures range from 17–29°C and rainfall is sparse.
---
Latest Australia travel deals
More guides on Finder