Australian Open schedule: Who's playing tonight?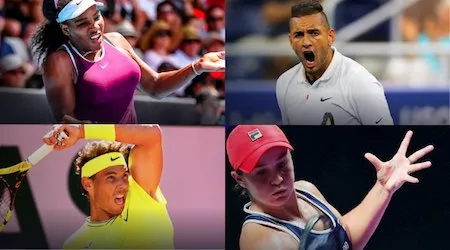 Want to know which Australian Open matches you can watch today? Here's the full schedule of matches for the day.
Australian Open schedule: Who's playing tonight?
| Type | Match | Court | Time (AEDT) |
| --- | --- | --- | --- |
| Men's Doubles | Salisbury & Ram vs Saville & Purcell | Rod Laver Arena | 3:00 PM |
| Men's Singles | Thiem vs Djokovic | Rod Laver Arena | 7:30 PM |
The Australian Open runs for two weeks between 20 January and 2 February. Over that two weeks stars from the ATP and WTA tour descend onto Melbourne with the dream of winning a Grand Slam and some major prize money.
It isn't easy though as tennis players will have to play every second day. While that can be a breeze for some who speed through their matches, for others it can be a grind after coming off a five-hour marathon match.
All matches of the Australian Open are exclusive to the Nine Network. It will be broadcasting matches over Channel 9 and 9Now. See our Australian Open viewing guide for more information.
The top ranked men's and women's players will usually be reserved for prime-time spots at night. Though there are still several other seeded players on during the day.
Be sure to bookmark this page as we'll update the schedule daily.
There is one thing that you must note though and that's the start times often change. Tennis isn't a sport played in halves or quarters, it's played in sets that don't have a defined time range.
So if we see a match go the distance and deep into a tiebreaker it'll bump the following match to be played on that court right back. Fortunately or unfortunately depending on how you see it this happens regularly. For years we've seen matches at the Australian Open not finish until after midnight.
Everything you need to know for the
Australian Open
Image source: Kayo Sports website
Latest sports streaming news