Where to buy Australian made knives
Here's where you should go when only a locally made knife will cut it.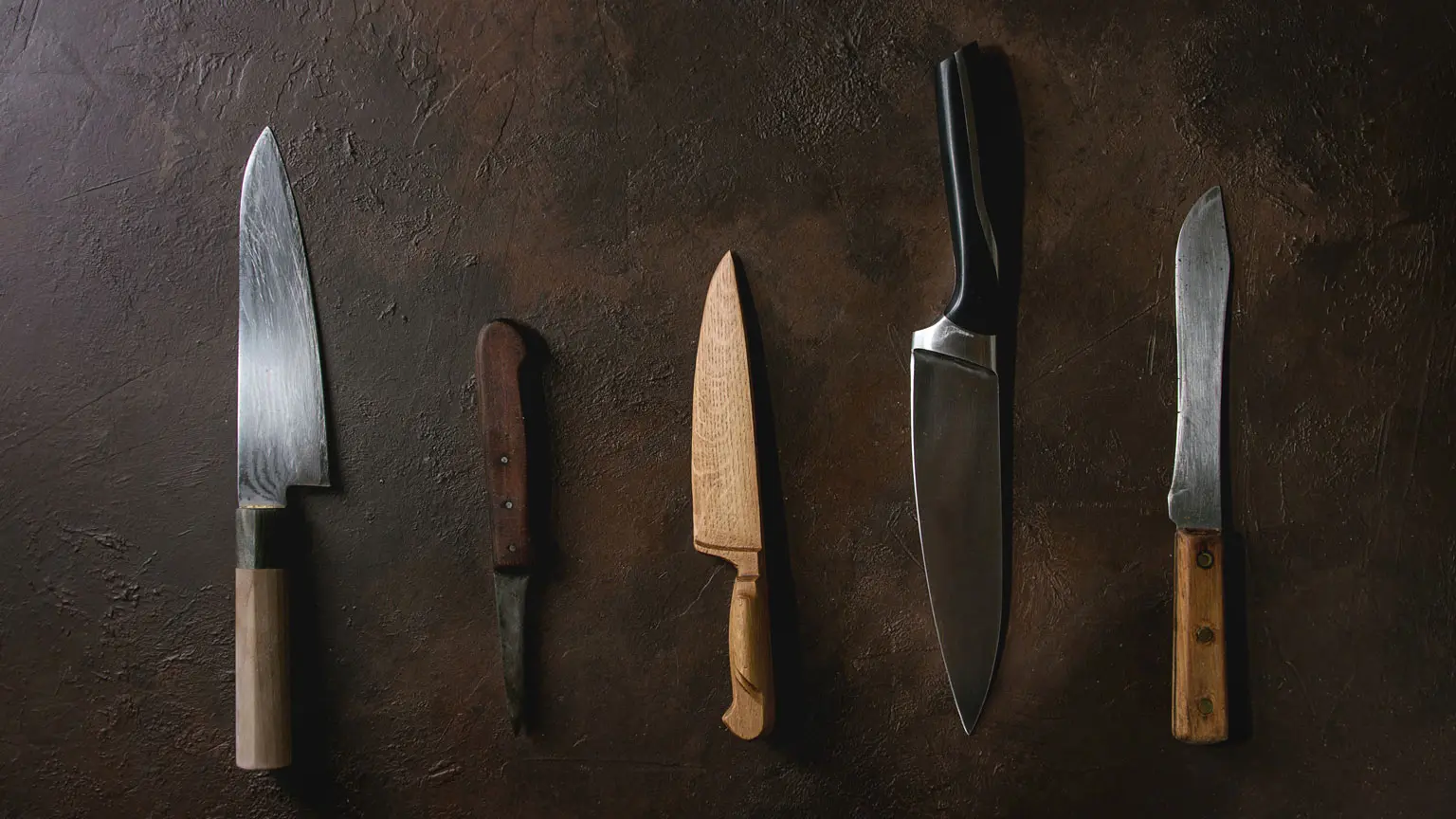 We're reader-supported and may be paid when you visit links to partner sites. We don't compare all products in the market, but we're working on it!
Are you a masterchef who needs a masterly crafted kitchen knife? Maybe you're in the market for a hunting or tactical knife for when you're out in the bush? Or perhaps you're searching for the ultimate handcrafted gift?
Whatever knife is on your shopping list, Australia makes artisanal pieces that are a cut above the rest.
Excited? You should be. To scope out the right one for you, we've outlined the stores that sell knives made right here in our own backyard.
Etsy: Unique, handmade items by independent creators is what Etsy is all about, and Australia's blacksmiths and bladesmiths know it. From handcrafted kitchen knives to hand-forged bushman knives, you'll find it all here.
Australian brands stocked: Varies
No free shipping
No free returns
No change of mind returns
No financing options
Shop now
View deals
eBay: A marketplace for absolutely anything and everything, eBay sells new and pre-loved items from both stores and private sellers. Look out for auctions where you can bid on items and pay just a fraction of the RRP cost.
Australian brands stocked: Varies
No free shipping
No free returns
No change of mind returns
Finance your order with Afterpay
Lion Knives: This Melbourne-based family-run business is chock full of gear for hiking, camping and outdoor pursuits. Its range of knives includes local and internationally made products. Head to the 'Australian knives' section for a hand-picked selection of locally made gems.
Australian brands stocked: Scott Reynolds, Paul's Knives, Tristone Blades
No free shipping
No free returns
No change of mind returns
No financing options
Tharwa Valley Forge: Located in Tharwa in the ACT, Tharwa Valley Forge is a bladesmithing school where you can learn the tricks of the trade. Pop buy to make your very own knife. Or, if you'd rather skip that step, it has a range of one-of-a-kind kitchen knives, folding knives, oyster shuckers, steak knives and traditional razors for sale.
Australian brands stocked: Tharwa Valley Forge
No free shipping
No free returns
No change of mind returns
No financing options
Cut Throat Knives: Founded by an Australian bladesmith, Cut Throat specialises in long-lasting kitchen and culinary knives, handmade in Melbourne. Only the best materials are used, which include world-class steels for blades and Australian hardwood for handles. Many knives are limited edition.
Australian brands stocked: Cut Throat Knives
No free shipping
No free returns
No change of mind returns
No financing options
Does your company belong in this list?
Made in Australia knife brands
| Brand | About the brand | Where to buy |
| --- | --- | --- |
| Tharwa Valley Forge | An ACT-based bladesmithing school that offers a wide range of courses. Its store has a select number of handmade blades, as well as tools and materials for bladesmithing, including knife making steels. | Direct |
| Scott Reynolds | Established in 2005, Scott Reyond makes custom-made knives with a focus on hunting and game boning knives. | Lion Knives, direct |
| Paul's Knives | Crafting bespoke knives since 2011, Paul's Knives are made in Queensland. Classes are available. | Lion Knives, direct |
| Tristone Blades | Led by an award-winning knife maker, Tristone Blades delivers high performance knives for the kitchen. | Lion Knives, direct |
| Cut Throat Knives | A Melbourne-based bladesmith with a focus on kitchen and culinary knives. All knives are handmade using Australian hardwoods and imported steels. | Direct |
| Mother Mountain Forge | A knife making and metalworking business in the far south coast of NSW that creates custom-made knives using Damascus steel. Its range includes kitchen knives, hunting knives, axes, daggers and ceremonial knives. | Direct |
| MD Knives | These handcrafted artisan knives feature high quality steels and sustainable timbers and are made in the Dandenong Ranges. Custom-made knives only. | Direct |
| 13 Knives | Centrally located in Collingwood, 13 Knives sells a small batch of ready-to-buy kitchen knives. Otherwise, it custom makes knives on request. Its range includes chef knives, carving knives, paring knives, champagne sabers and oyster shuckers. | Direct |
| J R Peck | With 40 years of experience under his belt, Jeff Peck is a veteran in the art of bladesmithing. His custom-made line includes fixed blade knives such as hunting, fishing and outdoor knives, axes, reenactment knives and kitchen knives. | Direct |
| Gardner Knives | This Barossa Valley maker of kitchen and utility knives uses everything from carbon steels and Damascus steel to reclaimed materials from car leaf springs and timber mill saw blades. | Direct |
| Gidgee Knives | A Bundaberg-based custom knife maker that creates hunting knives, fishing knives, butcher knives, survival knives, throwing knives and replica models. | Direct |
| Doveton Fletcher | Specialises in chef knives that feature top-grade carbon and stainless steels and Australian timbers such as Tasmananian sassafras, Tasmania huon pine and Tasmanian she oak. | Direct |
How can you tell if a knife is Australian made?
Australian knifemakers – or bladesmiths – are an independent bunch. They create limited runs of knives or only custom make their products. This makes it super easy to tell if a knife is Australian made because you almost always have to contact the maker to have your piece forged.
That being said, there are a few marketplace-type stores that sell Australian made knives. Most of the time they'll mention in the description where they're made. If they don't, contact the seller for details.
Why buy Australian made knives?
In a time when so many products are mass manufactured, Australian bladesmiths are keeping the art of forging alive in our country. Buying Australian made keeps this art alive by putting dollars into their pockets, and in return, you'll receive a one-of-a-kind knife or a custom-made creation that fits entirely to your hand and style.
Outside of that, many Australian knives are made with local timbers such as Tasmanian hardwoods. And while Australian companies in general are not immune to unsuitable practices, they do abide by FSC certification standards. Look for details on the product site regarding this, or ask how your wood is sourced to ensure it aligns with these environmental standards.
Are Australian made knives more expensive?
Yes. This is because they're not mass manufactured like the knives you purchase at your local homewares store. Instead, they're hand and custom-made, which naturally drives up the price.
The quality of their materials might also be greater than store bought, especially when you consider that many Australian bladesmiths use Australian timbers for their handles. Compared to having an item custom made overseas, you'll typically receive your piece faster due to domestic delivery, and, depending on where the workshop is, you can pop in to chat about your specifics wants and needs.
---
More guides on Finder