Australia-New Zealand travel bubble
Read our constantly updated guide on trans-Tasman travel – which resumes on 18 April 2021.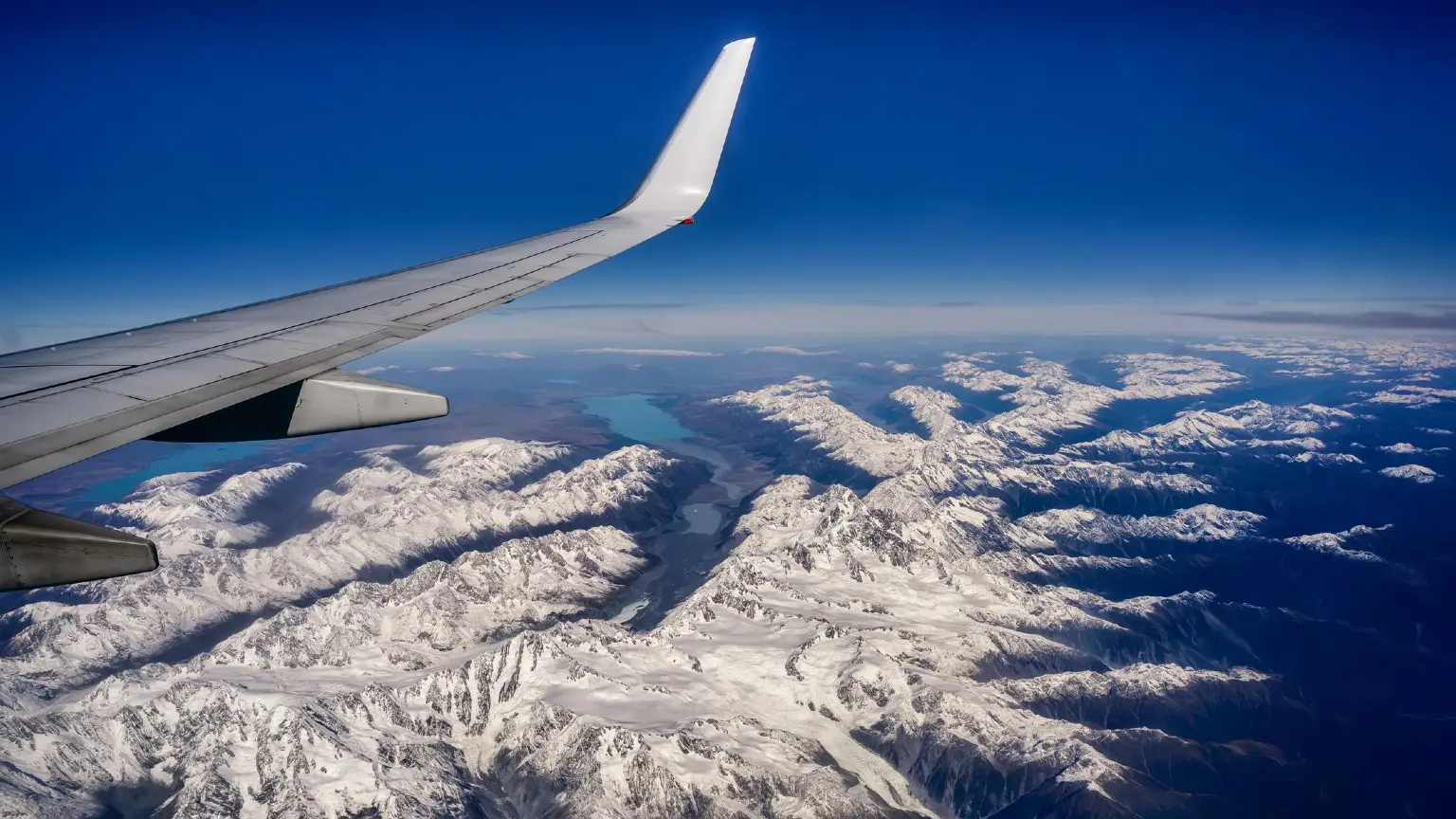 We're reader-supported and may be paid when you visit links to partner sites. We don't compare all products in the market, but we're working on it!
As restrictions continue to ease across the nation, New Zealand has become the first international country to form a travel bubble with Australia.
The bubble currently allows both New Zealanders and Australians to freely travel between the two countries without the need for quarantine or exemption.
"Cabinet was presented with advice today that conditions for opening up quarantine-free travel with Australia had been met. The director general of health considers the risk of transmission of COVID-19 from Australia to New Zealand to now be low, and that quarantine-free travel would be safe to commence," said Ardern.
Here's what else we know about the Australia-New Zealand bubble.
When will the Australia-New Zealand bubble open?
The Australian-New Zealand travel bubble is opening at midnight, Sunday 18 April 2021.
On 16 October, New Zealanders were allowed to travel, quarantine-free, to New South Wales and the Northern Territory. This was followed by South Australia, Queensland, the ACT and Victoria.
What rules and restrictions will be in place?
The rules around the current opening are simple.
Travellers need to have been in Australia for at least 14 days in order to visit New Zealand.
Passengers need to provide comprehensive contact information.
Those showing cold or flu symptoms are not allowed to board.
Masks must be worn when onboard the flight.
All travellers need to download the NZ COVID Tracer app.
Random temperature checks upon arrival in New Zealand might occur.
Green zone flight passengers will be separate from other international arrivals at the New Zealand airports.
The two-way travel bubble will only be paused if an untraceable case is found in Australia. If there is a hot spot or an outbreak in either country, this is what is asked:
Follow the local COVID-19 guidelines
Monitor your symptoms
Do a COVID-19 test prior to departure
Self-isolate upon arrival
In some cases, enter managed isolation
Which airlines offer flights between Australia and New Zealand?
Only a limited number of airlines are offering trans-Tasman flights out of Auckland Airport. This may change now that borders are starting to reopen. As of 6 April 2021, these routes are available:
Queenstown, Christchurch and Wellington Airports are still serving domestic routes only.
As the trans-Tasman bubble has the green light, Qantas, Jetstar and Air New Zealand have all restarted routes between the two countries.
Virgin Australia has announced that it won't be restarting international flights to New Zealand until 31 October 2021. A Virgin Australia spokesman has said: "While the airline remains committed to Trans-Tasman flying when the market fully recovers, we are mindful of evolving border requirements which add complexity to our business as we push ahead with plans to grow our core domestic Australia operations."
We'll update this list as more routes return.
Can I still earn frequent flyer points?
Yes. All flights booked and flown still earn you frequent flyer points. You can also still use points for future bookings. If you do, it's worth looking into flexible flight options in case your flight needs to be rescheduled.
Can I get travel insurance for coronavirus?
While most policies now exclude coronavirus-related claims such as flight cancellations, there are a few insurers that will cover your medical expenses if you contract the virus overseas.
To cover your booking-related expenses, your best bet right now is to look out for flexible booking options.
As a result of the pandemic, numerous airlines, hotels, online travel agents and cruise lines have established fee-free cancellation and change policies. These allow you to cancel your plans without penalty or postpone them to a later date – again, without penalty.
As the travel bubble increases, we may see insurance policies change to incorporate COVID-19 related claims.
We'll update this page as details come in.
How much will travel to New Zealand cost?
Qantas flights are currently sitting at a starting price of $358 one way. We checked the prices prior to the NZ bubble announcement and you're now saving over 40% on each leg.
"Restarting flights to New Zealand is about more than starting to rebuild our international network, it's about reconnecting families and friends and getting more of our people back flying again", Qantas international and domestic CEO Andrew David said.
"Hopefully, stories of missed weddings and birthdays on either side of the ditch will now be a thing of the past".
Air New Zealand is also bringing one-way fares from $318 each way. This comes in at 20% cheaper than Jetstar's $399 seats available from late May.
Flight sales between Australia and New Zealand are yet to be made available.
Historical rate chart of AUD and NZD
1
0
Updated: 13 Apr 2021 02:10:54 UTC
Who will enter the bubble next?
In the early days, there was a lot of talk about extending the corridor to the Pacific Islands next. These islands are heavily reliant on tourism and have come out of the pandemic quite unscathed.
On 1 September, the Cook Islands reopened borders to its nationals returning from New Zealand, work permit holders and permanent residents who were previously unable to fly back.
On 12 December, the Cook Islands and New Zealand announced that free travel would resume between the two nations in the first quarter of 2021.
"The arrangement recognises the special ties between New Zealand and the Cook Islands," said New Zealand prime minister Jacinda Ardern.
On 11 November, Scott Morrison began discussions with Japan, Taiwan, Singapore and South Korea regarding a bubble with Australia. These countries have been deemed low-risk as they've shown they can effectively manage the spread of COVID-19.
While talks have begun, there's no set date on when bubbles will form yet.
More to come.
What to do in New Zealand
Start dreaming of those breathtaking fjords and extreme sports with our New Zealand travel guides or by heading to PlayNZ for an immersive experience into New Zealand's hotspots.
More guides on Finder