Australia-New Zealand travel bubble
A constantly updated guide on trans-Tasman travel in the time of COVID-19.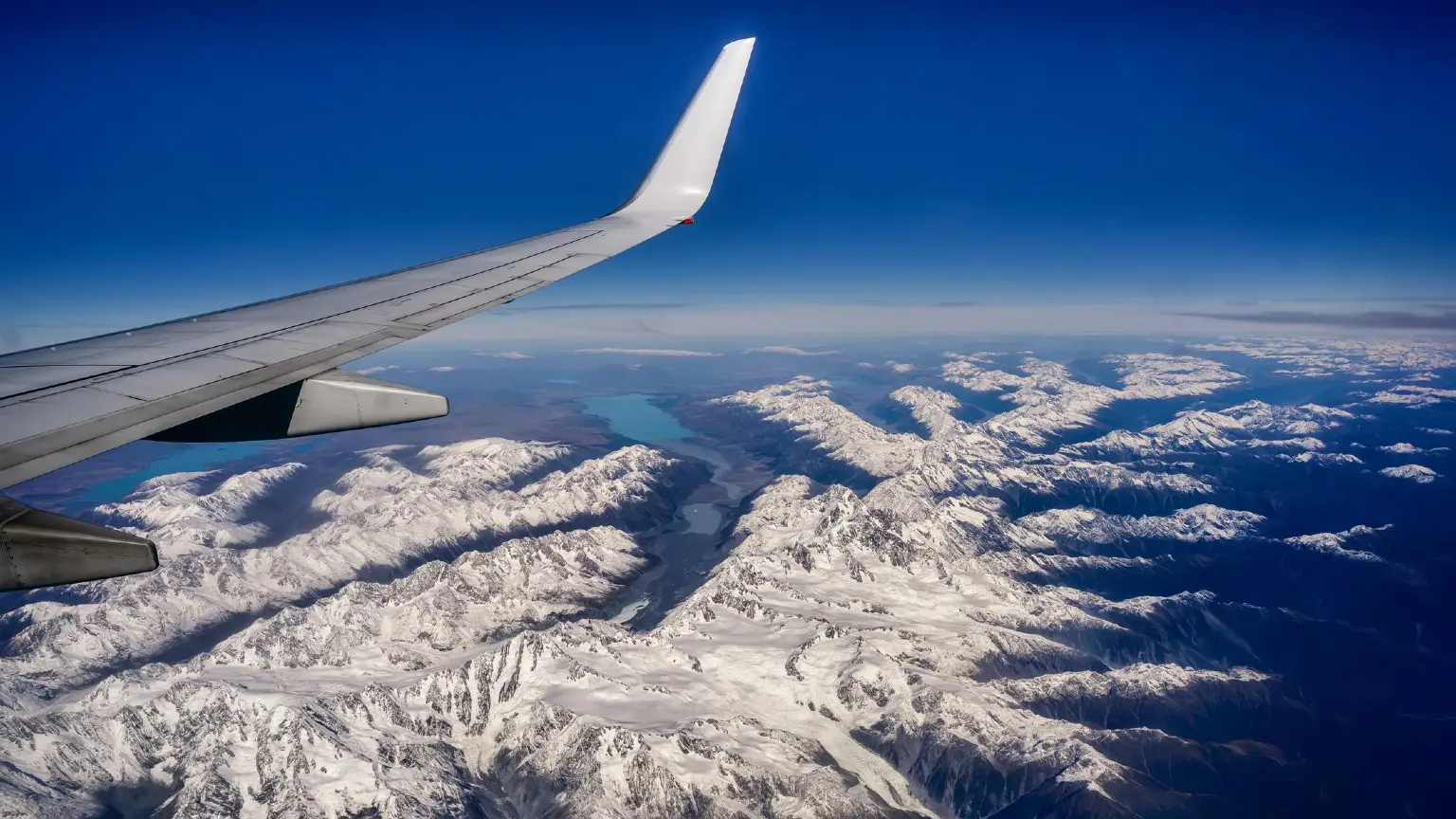 As restrictions ease across the nation, all eyes are on New Zealand to become the first international country to re-open its borders to Australians.
"If there is any country with whom we can reconnect with first, undoubtedly that's New Zealand," Australian prime minister Scott Morrison said at a press conference on 27 April.
Talks have already begun between Morrison and his New Zealand counterpart Jacinda Ardern who is equally as enthusiastic about the bubble. "We are working to move on this as quickly as we can," Ardern commented at a press conference in May.
"We are both very keen on it ... across both sides of the ditch."
Unfortunately due to the second wave of coronavirus plans to establish a travel corridor have been put on the backburner. On 3 August, Ardern told TVNZ's 1News: "In terms of repercussions for our wider plans around a trans-Tasman bubble, obviously that will be a long way off given what they're experiencing right now."
While we don't have all the answers yet, here's what we know about the Australia-New Zealand bubble.
When will the Australia-New Zealand bubble open? Will Victoria be excluded?
There was initial speculation that Australia-New Zealand flights could resume as early as 1 July with a full trans-Tasman bubble to be in place by September.
However, due to the recent Victoria outbreaks the development of a complete bubble between our two nations has been delayed.
It's likely a bubble won't be established untl 2021.
When it does, what could happen is a bubble with select Australian states. "We have a system that would work with a state-by-state approach or a whole country approach," New Zealand Prime Minster Jacinda Ardern told TVNZ on Monday 6 July. "If it's a whole country we'll be waiting because obviously there is community transmission in Victoria and we can't risk that," she said.
Ardern also told Newstalk ZB, "We are in a good place at the moment ... Australia is really the one who has to make some calls about when they'll be ready."
What rules and restrictions will be in place?
The rules have not been set at this stage. At the moment, both countries are accepting nationals and permanent residents under strict isolation rules. This includes 14 days in either quarantine or managed self-isolation, depending on whether the traveller is showing COVID-19 symptoms or not.
For leisure travel, these rules would be relaxed with no need for travellers to undergo a 14 day isolation.
Most likely added health measures will be in place to ensure the traveller is virus-free. This could be in the form of a health certificate, an on-the-spot COVID-19 test or the use of a tracing app, such as Australia's COVIDSafe, to prove the traveller hasn't been in contact with anyone who has contracted the virus.
Which airlines offer flights between Australia and New Zealand?
Due to the closed borders, Air New Zealand is the only carrier offering trans-Tasman flights. These are for essential and repatriation services and are along the following routes:
These flights are running on a limited schedule.
Queenstown Airport and Wellington Airports are serving domestic routes only.
As the trans-Tasman bubble develops, we're anticipating the return of routes with Qantas, Jetstar and possibly Virgin Australia, depending on its stance following its voluntary administration.
As at 9 July, only Jetstar and Qantas have flights to Auckland and Christchurch on sale for departures from 17 August. These may change depending on the travel restrictions in place at the time of departure.
Virgin Australia has no New Zealand flights on sale.
We'll update this list as routes return.
Can I still earn frequent flyer points?
Yes. All flights booked and flown still earn you frequent flyer points. You can also still use points for future bookings. If you do, it's worth looking into flexible flight options in case your flight needs to be rescheduled.
As a result of the COVID-19 pandemic, programs including Air New Zealand Airpoints and Qantas Frequent Flyer have extended status tier memberships by up to 12 months.
Can I get travel insurance for coronavirus?
While most policies now exclude coronavirus-related claims such as flight cancellations, there are a few insurers that will cover your medical expenses if you contract the virus overseas.
To cover your booking-related expenses, your best bet right now is to look out for flexible booking options. As a result of the pandemic, numerous airlines, hotels, online travel agents and cruise lines have established fee-free cancellation and change policies. These allow you to cancel your plans without penalty or postpone them to a later date – again, without penalty.
As the travel bubble increases, we may see insurance policies change to incorporate COVID-19 related claims.
We'll update this page as details come in.
How much will travel to New Zealand cost?
When travel resumes, it's anyone's guess which way the cost of flights will go. It could become cheaper in order to drive up tourism. Or, it could become more expensive to make up for the economic losses due to COVID-19.
The possible lack of competition following Virgin Australia's voluntary administration could also drive up the price of full-service flights.
Qantas chief executive officer and managing director Alan Joyce believes that cheaper flights are more likely. On 30 April he wrote on LinkedIn: "Airlines will be keen to stimulate travel demand to get their people and aircraft back to work and restart their cashflow pipelines, repairing the damage done by the devastating and sudden drop in revenue. That's good news for consumers because it means plenty of good deals."
It helps that budget options to New Zealand are available with Jetstar flying to Auckland, Christchurch, Wellington and Queenstown. Its services to those cities are grounded for the moment but it has given no indication they won't resume when possible.
Once in New Zealand, you can expect it to not hurt your hip pocket too much. Over the past months, the Australia-New Zealand rate has nudged up. In April, the AUD/NZD rate met a low of 1.02122 and a high of 1.07494 and finished at 1.061. That is, AUD$1 was equal to NZD$1.061. You can see the latest exchange rates below and read more details here.
Historical rate chart of AUD and NZD
1
0
Updated: 29 Sep 2020 00:47:56 UTC
Who will enter the bubble next?
There's been much talk about extending the corridor to the Pacific islands next. These islands are heavily reliant on tourism and have come out of the pandemic quite unscathed. Fiji for example has recorded only 26 cases and no deaths while Tonga has had no cases.
Despite these promising numbers, broadening the bubble is still very far into the future. This is because opening up tourism too early could put the Pacific island countries at risk – these countries aren't equipped to handle a health pandemic of this scale.
"Our Pacific neighbours in large part have not been afflicted by COVID-19," Ardern has said in a press conference. "And the last thing we would want is to risk that."
More to come.
What to do in New Zealand
Start dreaming of those breathtaking fjords and extreme sports with our New Zealand travel guides or by heading to PlayNZ for an immersive experience into New Zealand's hotspots.
Related Posts