Australia Day in Hobart 2020 | What's happening in the city?
Your guide to the best parties, events and activities in Hobart on Australia Day.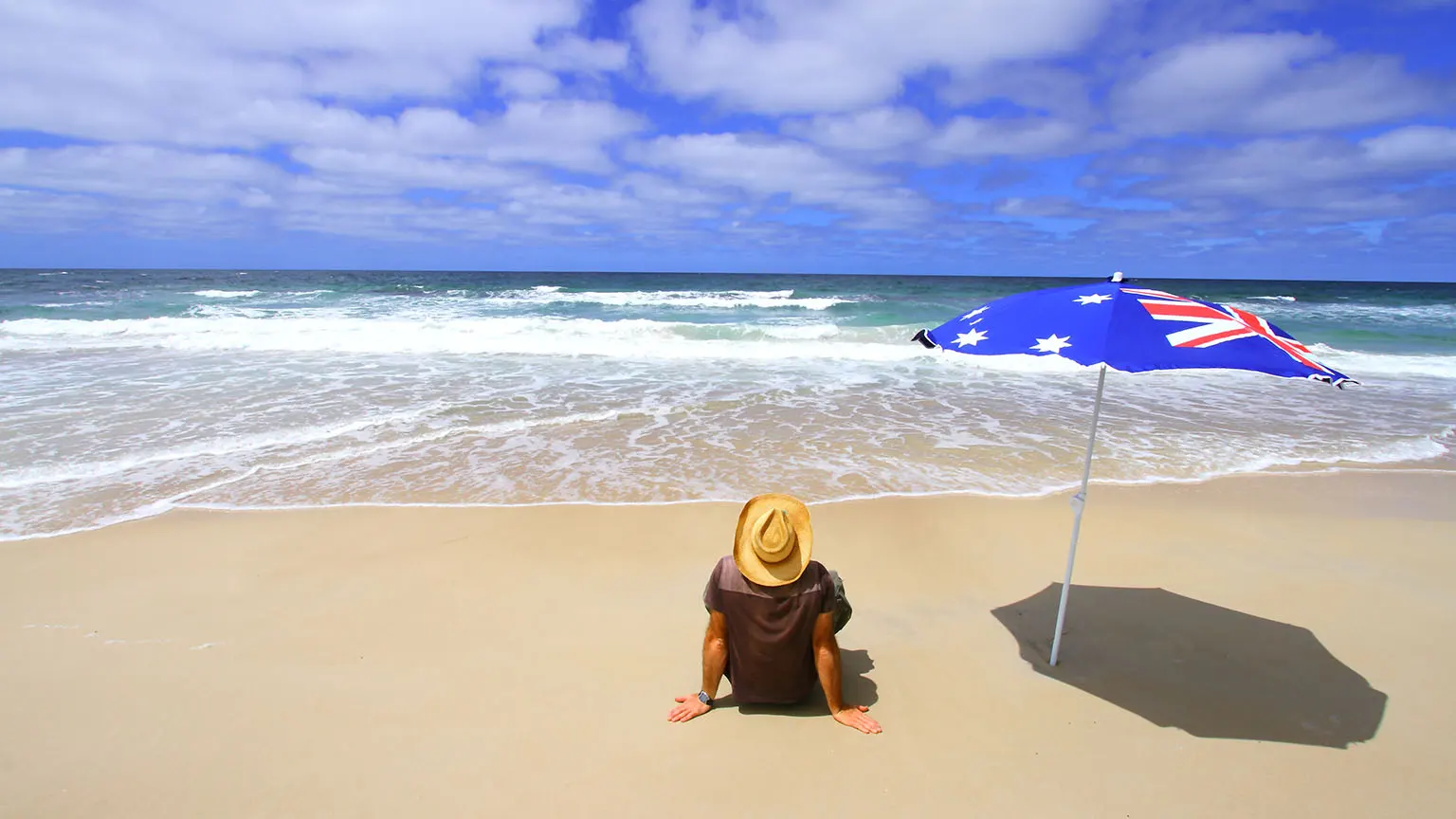 We're reader-supported and may be paid when you visit links to partner sites. We don't compare all products in the market, but we're working on it!
Complete your holiday break with a day out in Hobart to commemorate the nation's founding. On top of your flagship occasions such as the flag raising and Australian citizenship ceremonies, there's a swag full of events going on throughout the city.
We've pulled the best out for you to get stuck into. Now all you need to do is slip on your thongs and get out there.
In short: what you need to know about Australia Day celebrations in Hobart
Australia Day fireworks: Hobart doesn't hold Australia Day fireworks.
Annual Australia Day events: The Australia Day Address, Australia Day Awards and Australian citizenship ceremony.
---
Top Australia Day celebrations and events in Hobart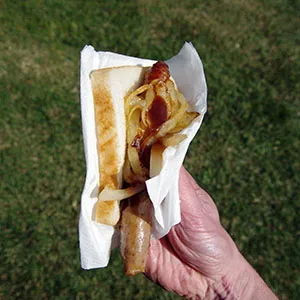 Australia Day Breakfast on the Bellerive Boardwalk
Tantalise your tastebuds to the tune of Tasmania's up and coming musicians as you congratulate the works of Australia's finest.
Up your Australia Day game and crack out the flags, thongs and Aussie salute at this Aussie gathering. Held at Bellerive Boardwalk on 26 January, it includes the traditional big Aussie breakfast, citizenship ceremony, Australia Day Awards and a performance by the Clarence City Band.
And, of course, being a breakfast, there will be eats available from The Flipped Egg, Black Pearl, Marypin South American Food, Cool Cow Caf, The Waffle Man and Moto Veccia.
For more info: Clarence Arts and Events
---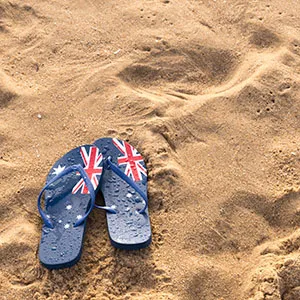 A Day on the Beach
A Day On The Beach is chock full of water sports, fun in the sun, good times and thongs.
Pack the kids into the car and drive to Kingston, just east of Hobart, for an action-packed day on the beach. Up to 12,000 excited Aussies (and visitors) hone in on this beachfront every Australia Day to partake in activities and sports such as treasure hunts, sandcastle competitions, double-decker buses and swimming races, all of which are organised by the community's surf clubs.
As you can imagine, the event's TDT inflatable thong race goes down a storm, too.
For more info: A Day On The Beach
---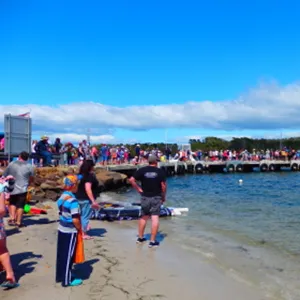 Tasman Regatta and Peninsula Feast
Australia Day isn't complete without a regatta.
The celebrations continue on to 27 January this year with the annual Tasman Regatta and Peninsula Feast finding its place on the calendar on Saturday.
Held in Nubeena, which is 1.5 hours east of Hobart, this sleepy coastal town comes alive in celebration of its marine ties with a fishing competition, crab racing, kayaking and bay swimming as well as more Australian-inspired activities such as gumboot throwing.
For more info: Tasman Regatta and Peninsula Feast
---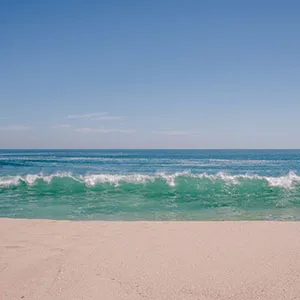 Kingston Australia Day Swim
The annual event is back for another year of fun in the sun.
Join the summer fun with the ocean swim hosted at Kingston Beach. The swim run will take place on Australia Day, starting at 7am and finishing at 12pm. You have the option of doing the 500 metres or 1.5 kilometres.
It's sure to be a fun day out for all.
For more info: Kingston Australia Day Swim
---
Top free things to do on Australia Day in Hobart
Swim at Seven Mile Beach. If the thought of having to channel your inner sardine at Kingston Beach between bronzed Aussies and their lidos makes you want to stay under the blankets this Australia Day, just try another beach. Seven Mile Beach, for example, is further out and offers a longer stretch of sand that will likely feel less crowded.
Picnic at Waterworks Reserve. Open daily, even on Christmas Day, Waterworks Reserve is a relaxing park on the slopes of Mount Wellington. It features picnic grounds, open gas barbecues and a network of walking trails.
Explore the Royal National Botanic Gardens. With school holidays nearly over, make your Australia Day an ultra-relaxed one by spending it wandering through the tranquil surrounds of Hobart's botanic gardens.
---
Are shops open on Australia Day in Hobart?
The major shopping centres that will open for Australia Day and their trading hours:
Centrepoint Hobart: Open from 9:30am - 4:30pm
Eastlands: Open from 10am - 4pm
One City Centre: Times vary
Northgate Shopping Centre: Open from 10am - 4pm
More guides on Finder