Aussies are embracing online tax returns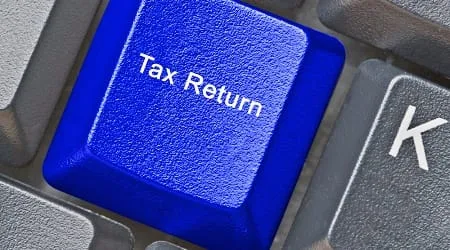 Majority of myTax users satisfied with the new service.
Of the nearly four million Aussies who have already lodged tax returns for the 2015-16 financial year, more than a third (37%) submitted their forms digitally.
According to Australian Tax Office (ATO) assistant commissioner Graham Whyte, there's been plenty of positive feedback about the government's web-based myTax lodging system.
"Eighty-six percent of myTax lodgers so far this year have said they are satisfied or very satisfied with the experience," Whyte said.
Late last month Whyte suggested people planning to use myTax hold off until August, by which time the ATO time will have received the bulk of data needed from employers to pre-fill tax returns.
"Pre-fill information makes myTax a quick and easy experience and for most people, all they have to do is double-check the information we have pre-loaded for them, enter any deductions and hit submit," he said.
Despite this, by 25 July the ATO had received one million myTax lodgments. Whyte said he expects around three million Australians will submit their tax return via myTax this year.
myTax replaces the tax office's free e-tax software package. Last year, around 1.25 million Australians used e-tax to submit their returns online. This year, however, nobody has that option, as e-tax, first introduced in 1999, has officially been retired.
"Unlike e-tax, which could only be used on a PC, myTax lets you do your tax on any computer, smartphone or tablet," Whyte said.
However, the success of myTax hasn't deterred criminals from attempting to cheat and deceive Australians this tax season.
In the first five months of 2016 the ATO received over 40,500 reports of phone scams, with 226 Aussies parting with more than $1.2 million in fraudulent payments. Of those scammed, 1900 people divulged some form of personal information, including tax file numbers.
The ATO has already gleaned some intriguing stats about online tax lodgers this year.
The average myTax lodger is aged 35
The oldest myTax lodger so far was 105 years old
52% of myTax users are female
NSW and Queensland are tied for the most lodgements
Monday 18 July was the busiest lodging day so far
35% of lodgers are completing their returns in 15 minutes or less
The average processing time for returns is seven days
"If you've already lodged, you can easily keep track of the progress of your tax return via our online services. The tool has already been used 2.5 million times this tax time," Whyte said.
"Tax time isn't all about myTax though and we know most people choose to go to a tax agent. If you use a tax agent, they also have access to all your pre-fill data."
Whyte said no matter whether you use a tax agent or lodge your return online, anyone can use the myDeductions tool in the ATO app to snap, save and store individual income tax deductions all in one place.
"We are seeing 1000 uploads a day from people who used myDeductions to record their work-related expenses for this tax return," he said.
Use our helpful walk-through guide to find out how to properly lodge your tax return online via myTax.
Picture: Shutterstock
Latest news headlines