Audible review 2021: Price, features, content, alternatives, free trial
The biggest name in audiobooks is Audible by Amazon, but is it worth the cost for Australians? Is it better than Kobo, Scribd and Blinkist?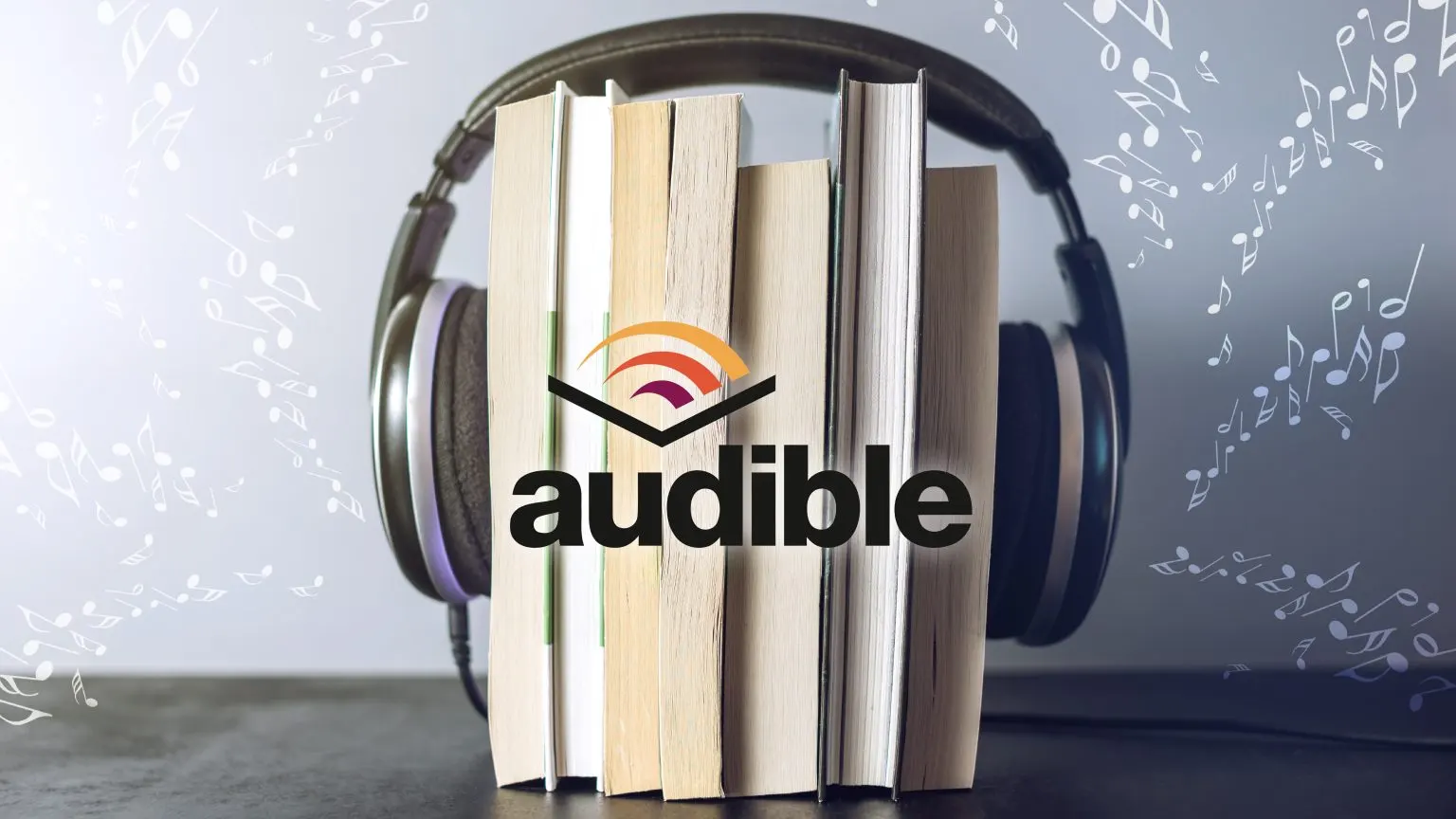 We're reader-supported and may be paid when you visit links to partner sites. We don't compare all products in the market, but we're working on it!
Is Audible any good?
In a market growing evermore crowded, Audible remains the best choice for general consumers. The unravelled catalogue of audiobooks, including Originals exclusive to the service, and rich feature-set mark it the standard by which the rest of the industry is judged. Despite being the premium service, it doesn't shirk great member benefits and isn't that much more expensive than its rivals.
There are cheaper, solid options for casual readers (such as Kobo) and even services that offer unlimited reads at no additional cost. But if you want the best chance of being able to read the book you want without any technical hurdles and aren't on a mission to hunt down the cheapest solution, Audible is a winner. There is a 30-day free trial and you can cancel at any time.
Pros
Biggest catalogue of titles on the market
Distributes works from big publishers to small indies across all genres
You keep audiobooks you purchase for ever
Significant additional member bonuses, including freebies
Integration into Kindle devices
You can cancel at anytime
You can return and exchange any audiobook you don't like, no questions asked
Cons
Curation algorithm tends to surface Audible Originals too prominently
Credit system is restrictive to big consumers
Limited integration with Amazon Prime
Full retail price often higher than other stores
Can't buy audiobooks directly through the app
While audiobooks are far from a new phenomenon, there has been impressive growth in consumer interest for "talking books" through 2020. While the previous decade saw steady growth in the audiobooks market, the onset of the coronavirus pandemic saw demand for audiobooks increase dramatically.
As such, it should come as no surprise we found 20 different services when putting together our audiobook comparison guide. But while there are many compelling options to be found online, each offering different types of content and feature combinations, there's no doubting which service is the most popular.
Audible by Amazon is the leader of the audiobook market, but is its popularity justified? And is it the right service for you? Let's dive into our 2020 Audible review.
What is Audible?
Audible is the online audiobook arm of Amazon, the biggest digital store in the world. Its focus is solely on audio content, but if you're familiar with the Amazon store, then you'll feel immediately at home on the website and browsing the store. In fact, you'll likely find it a cleaner and easier browsing experience due to the lack of clutter.
While it's most used for audiobooks, other content is available through the service. This includes podcasts (from notable names like Bear Grylls, Stephen Fry, Jon Ronson, Bill Bryson, Martyn Amos and Annabel Crabbe), newspapers, magazines, speeches, TV programs, radio and more.
Audible was launched back in 1995 and wasn't bought by Amazon until 2008. At the time Amazon paid just US$300 million for Audible.
Pricing: How much does Audible cost?
On face value, Audible is a pretty pricey retail store. It allows you to buy audiobooks individually at their listed prices. There are rarely any deals to be had and prices, especially for new release or popular audiobooks, are often between $20 and $50 each.
This may sound surprising at first if you've just jumped into the audiobook scene having spent years grabbing Kindle ebooks for a handful of dollars. However, the cost of an audiobook – across all online stores – is significantly more than digital or even printed books.
Thankfully, while Audible may seem like a retail store, it's best enjoyed as a subscription service. Subscribing to Audible brings down the price of audiobooks substantially.
We'll detail how subscriptions work in the next section – in particular, the credit system - but here is an overview of the four Audible plans currently on offer. Note that the only difference between the membership plans is the number of credits you receive: all the other membership benefits (see section below) are granted regardless of your plan.
| Plan | Cost | Credits | Effective cost per credit | Member Benefits | Cancel Anytime |
| --- | --- | --- | --- | --- | --- |
| Gold Monthly | $16.45/month | 1 | $16.45 | All | Yes |
| Platinum Monthly | $27.45/month | 2 | $13.73 | All | Yes |
| Gold Yearly | $164.50/year | 12 | $13.71 | All | Yes |
| Platinum Yearly | $274.50/year | 24 | $11.45 | All | Yes |
How does Audible's price compare?
There are cheaper options than Audible on the market. Notably Kobo is $3.50 cheaper per month ($42/year) and is perhaps the closest rival in terms of available audiobook content. However, where we see Audible really start to differentiate itself is in its added bonuses. By the time you take these into account, the suggestion you're only getting a single audiobook per month undersells what your really getting for you money.
When we look at the features in the Audible playback experience, it's also in the discussion for best experience on the market. And as the biggest service on the block, it's also good to know Audible doesn't short-change members by copping out on standard features. Notably, you own the books you buy for ever, regardless of whether you cancel. And on the yearly plans, you get all your credits upfront, so you can binge up to 24-books in a hurry should you desire.
Is Audible Escape available in Australia?
No, it's not. The US Audible website has an additional plan option, which isn't available in other territories such as the UK and Australia. Audible Escape is a plan that offers unlimited access to romance audiobooks. If you're someone who likes to binge on romance, it's a shame that access to this plan is currently restricted as it offers great value for money.
If you do want to access Audible Escape using a VPN, you can expect to pay US$12.95/month to get access to the plan. You can also expect to get a free trial for the first month, too.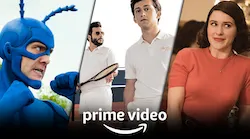 FREE TRIAL: 30 days of Prime Video's premium TV shows and movies for free
from Prime Video
Prime Video's free 30-day trial will give you instant access to thousands of premium TV shows and movies.
View details
Does Audible have a free trial?
Yes, it does. Audible has a 30-day free trial, which effectively comes in the form of one free audiobook. You can choose any audiobook you like as your trial freebie. You can also cancel at any time, whether that's before or after the trial has ended. Anything you buy during your membership period remains yours to own for ever.
List of Audible membership benefits
When you sign-up to an Audible subscription, you get a fair bit more than just a credit to trade for an audiobook. Here is a list of the other bonuses you'll receive as an Audible member. Note that while we will endeavour to keep this list as up to date as possible, Amazon is also adjusting what it offers and on a territory by territory basis, too.
One free VIP audiobook each month, selected by Audible's editors.
A Daily Deal, which is a heavily price-reduced audiobook you can buy.
On the first Friday of every month, Amazon makes a selection of its audiobook Originals available for download to members at no additional cost. These books are yours to keep.
Access to over 100 children's audiobooks at no additional cost.
Assuming you're past your trial period, you can purchase additional credits for the same price as one month on the Gold plan if your balance of credit drops to one or zero.
Unlimited access to Amazon Originals podcasts (over 100+ hours)
24/7 customer care service
Member-only sales
You can return any book you don't like and exchange it with no questions asked
How do Audible subscriptions work?
Audible is primarily a subscription service for audiobooks, however, it works in a very different fashion to the likes of Netflix, Spotify, Disney+ and other such entertainment services. That's because you don't get unlimited access to content. Instead it effectively acts to get you the latest books at a discounted rate.
Depending on which plan you sign-up for (see pricing section above), you will get access to one or more credits each month. A credit is worth one audiobook and is valid for 12 months. At any time after receiving the credit, you can exchange it for an audiobook of your choice.
The benefit of being able to use a credit over a normal cash purchase is that the cost of a credit is often way less than the retail price. We've seen audiobooks up to 60% cheaper when purchased with a credit instead of cash.
Handily, you don't need to set up a new Audible account if your already have an Amazon account. Just login with the latter and then you can purchase your membership or individual books using the details you have already setup on the main store. It's unwise to set up a unique Audible account due to cross-promotional links with Kindle Unlimited and Amazon Prime.
Can you buy single audiobooks on Audible?
Yes, you can. While Audible is much more affordable and user-friendly as a subscription service, it does also behave like a retail store. You can jump in and pay for audiobooks ad hoc, but on the more popular and certainly new release products, the price is often very high to purchase in this fashion. The lack of a "deals" category in the menu is a clear indicator of Amazon's intent to push its subscription service with Audible.
What content is available on Audible?
Without question, Audible has the biggest library of audiobooks in existence. It claims to have over 400,000 audiobooks in its catalogue. This includes everything from the latest and greatest New York Times Bestsellers, through to classics from yesteryear and self-published indies. It crosses every conceivable genre on that journey, and extends beyond novels to include non-fiction, children's picture books, magazines, comics and other such forms of written media.
There's an appreciable amount of content from Australian authors, too. Think Liane Moriarty, Leigh Sales, Tim Winton, Jane Harper, Chris Hammer, Di Morrissey, Magda Szubanski, Maxine Beneba Clarke, Daniel Findlay and Michael Mohammed Ahmad. And plenty more, of course.
Amazon has commissioned and published audiobook originals through Audible, too. This includes The Sandman. These works can only be accessed via Audible. These often involve partnerships with popular authors or even writers from other industries. For example, The Walking Dead comic an TV show creator Skybound has partnered with Audible.
While it doesn't actively advertise it, or even have a category dedicated to it., there is summary content on Audible. This isn't as tailored or deep as the information dumps offered by summaries specialists Blinkist and getAbstract, however.
What is The Sandman?
One of the more exciting Audible Originals is The Sandman. This is a collaboration between Audible and DC, turning Neil Gaiman's popular comic series into an audiobook experience. It's even voiced by actor James McAvoy, who has history in superhero guise thanks to the X-men films. Here is the trailer for The Sandman.
Audible vs Kindle Unlimited
While interlinked, these two services – both owned and run by Amazon – are distinct entities. Audible deals in audiobooks while Kindle Unlimited is the home of ebooks. Both offer subscription services, but they do differ. Audible offers a limited number of audiobooks per month, while Kindle Unlimited has no restrictions on the number of ebooks you can read.
As mentioned, they are connected services. If a Kindle ebook also has an audiobook alternative, you can often upscale your purchase to include both versions. This is only a useful option, however, if you intend to switch between listening to and reading the book depending on your situation. The technology that drives this functionality is called Whispersync.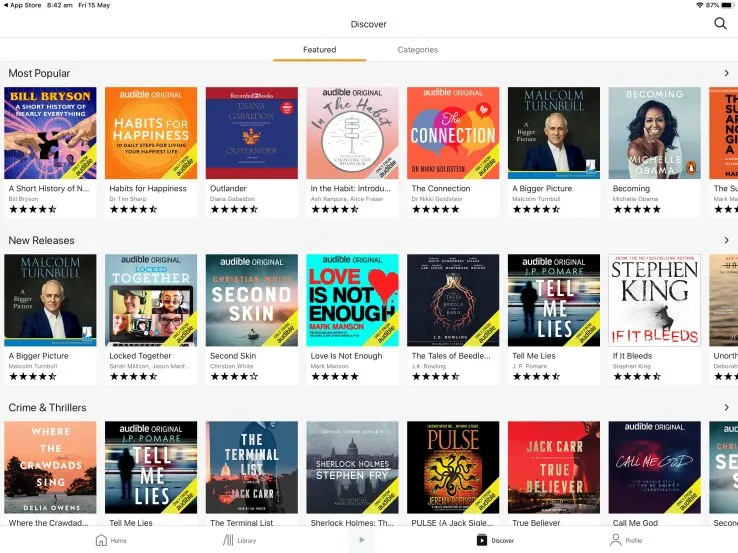 Is the Audible app any good?
The most common way you will enjoy Audible is via the app. It's a clean, simple and multi-featured experience that takes almost all the pain out of enjoying audiobooks. Locating purchased audiobooks from Audible, or audiobooks on your device already, is a breeze. The app is super stable, with barely any complaints from users.
In truth, there's nothing here you shouldn't expect on alternative services, too. There's only one disappointment; you cannot buy audiobooks directly through the app. This is unfortunately typical across audiobook services, but you'd hope Amazon - if anyone – would be able to get that happening. The best you can do is add an audiobook to your wish list, then jump to the website to confirm the transaction.
So, what features can you expect on the Audible app?
Syncing across devices, so you can bookmark your position and pick up where you left off on different devices
Sleep mode timer
Variable playback speeds
Badge reward system for completed listens
Chapter jumps
Button free mode
Newsfeed
Whispersync support
Downloads for offline use
Car Mode
What devices does Audible work on?
Audible likes to keep everything in house. While some other services are happy for you to listen to your audiobooks through any number of third-party playback devices, Audible wants you to listen through its gateways. Thankfully, Audible's device compatibility is solid.
The Audible app is available on iOS, Android and Windows smartphones and tablets, which also comes with a Car Mode feature should you have a compatible stereo in your vehicle. You can access your account and your files through Kindle and Alexa-enabled devices, such as Fire TV. Sonos is also listed as a compatible device. You can connect your Audible account to Sonos via the Sonos app.
Can you listen to Audible on Kindle eReaders?
Yes, you can. The process is most simple on the eighth generation Kindle or the Kindle Oasis (Gen 8 and 9). On these devices, your Audible account is connected to the Kindle and you can not only access audiobooks on the device, but also purchase them. You'll want to connect a set of headphones to the device via Bluetooth to ensure you hear it.
Compatibility with older Kindle devices is strong, but not comprehensive. The Kindle Paperwhite (5th, 6th and 7th Gen), Kindle (7th Gen) and Kindle Voyage are not compatible with Audible. All other Kindle eReaders are.
Is Audible free with Amazon Prime?
Unfortunately, no. You do not get access to an Audible membership with your Amazon Prime membership. However, they're not completely separated. The problem is, the depth of the connection between Amazon Prime and Audible changes in each territory and tends to shift over time. Currently in Australia there is no audiobooks content included with Amazon Prime. In the USA, however, the Prime Reading inclusion does allow you to enjoy unlimited listens of audiobooks, as long as they are a companion to one of the 1000+ Kindle ebooks also free on Prime.
In short, don't get Amazon Prime just for audiobooks. However, if you do have Amazon Prime anyway, then you can expect the odd deal or even some content to come your way.
Best Audible alternatives
When it comes to content vs price, Kobo is the next best option on the market. It's a bit smaller on library size, but reflects that in its price. And most of the big name books are there. It has comparable user-friendly features, too. Also impressive, but a little more pricey, is Audiobooks.com and its subscription service.
If you're a big consumer of audiobooks and intend to go through many more than one a month, Scribd is well worth a look. It offers unlimited reads with its subscription price, putting no boundaries on what you can consume.
If your focus is on non-fiction self-help or business education works, then we suggest opting for Blinkist. It's a summary service, breaking down big books into 15 to 20 minutes chunks of information, and its subscription service offers unlimited access to its growing catalogue of 2000+ works.
For other options, check out our full audiobooks buyers guide.
Latest Audible news
Audible joins Waze
On 10 February 2021, motorists got a boost when it comes to their Audible experience. The popular Waze Audio Player integrated Audible into its app. If you have an Audible account, you can now listen to your books through the Waze Audio Player while you are driving. It's a particularly handy feature for drivers grinding out the kilometres on Australia's seemingly never-ending roads.
Amazon announced The Orchid with Eric Bana and Magda Szubanski
An exciting new audiobook is on its way to Audible in winter 2021 and it's blessed with an all-star cast. It's called The Orchid and it's described as a "supernatural murder mystery" following the escapes of unhinged teenagers in an eerie, exclusive, all-girls private school. The 13-part audiobook series was recorded in Melbourne in late 2020.
The cast is led by legendary actor Eric Bana and he is well supported by the likes of Magda Szubanski, Gary Sweet and Olivia Deeble. While The Orchid is helmed by British filmmaker Bharat Nalluri (Life on Mars, The 100, Unsound).
The Orchid's story begins with the bizarre death of a teenage boy. Tasked with solving the mystery, Bana's police detective - himself a struggling single parent over his job - stumbles on a trio of girls that could be involved. Meanwhile, his daughter Lily begins to get haunting visions she can't understand.
Verdict: Should you get Audible?
If you can see yourself casually enjoying one audiobook a month, and you don't want to have any technical barriers in the way of listening to that book or struggles selecting the literature you want, then Audible is the best choice on the market. Start your experience here.
More guides on Finder