ATM usage fees around the world
How are overseas ATM fees different?
We're reader-supported and may be paid when you visit links to partner sites. We don't compare all products in the market, but we're working on it!
In Australia, if you use your debit card to withdraw money from an ATM that isn't owned by your bank, you could be hit with a charge of between $1.50 and $2.50 per transaction. If you're making an ATM withdrawal overseas additional fees may apply, and can also grow to include a currency exchange fee. A 2014 survey by research firm Galaxy found that ATM fees are the most hated of all charges imposed by Australian banks, and that's just within the country.
Which banks have higher ATM fees, and how do Australian fees compare to the rest of the world? To find out we examined the fees that apply, and how much bank customers in other countries are charged.
Google Pay, Apple Pay
Monthly fees: $0
No international transaction fees
Up to 10 currencies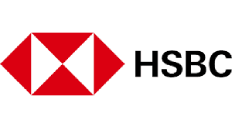 HSBC Everyday Global Account
Special offer:

$100 cash bonus for new HSBC customers.
Earn 2% cashback on tap and pay purchases (T&C's apply).
Special offer:

$100 cash bonus for new HSBC customers.
Earn 2% cashback on tap and pay purchases (T&C's apply).
Compare the best debit cards to use overseas in the table below
What ATM fees still apply?
The Big Four banks (Commbank, Westpac, ANZ and NAB) have removed ATM fees for non-bank customers. However, some banks still charge this fee:
Suncorp: $2.00
BCU: $2
Bankwest (inside 7/11 stores) $2
BOQ: $2
One of the ways to avoid these fees might be to pick the bank with the largest ATM network in Australia, but that's not your only option. Find a full list of Australian ATM fees and charges here, as well as ways to avoid having to pay them.
Overseas ATM fees
If you're using ATMs elsewhere, additional charges will also apply.
Commonwealth Bank: For CBA customers there's a $2 fee per overseas transaction when using a Commonwealth Bank ATM, and a 3% exchange fee when withdrawing foreign currencies. When using another ATM, this fee is a $5 fee.
ANZ Bank: $5 for overseas non-network ATMs, but only a flat $4 fee for foreign currency withdrawals at select ATMs.
Citibank: You can withdraw money from any international ATM and Citibank will not charge a fee, however the ATM operator may. It also doesn't charge a foreign exchange fee.
NAB: $5 per withdrawal, $1 per enquiry and a 3% foreign currency withdrawal fee applies for overseas ATM transactions.
So if you're an NAB customer using ATMs overseas, you'll have paid $50 in ATM fees for just 10 withdrawals. If you're making foreign currency withdrawals, you will also be charged 3% of your transaction in currency exchange fees. If you simply keep using ATMs as normal while travelling, the fees can quickly become a major drain.
It's not hard to avoid these fees, and can be well worth the time.
ATM fees around the world
If you find Australia's ATM fees annoying, you'll probably be even more frustrated to learn that such fees are far from the norm around the world. In countries such as Ireland, Japan, Norway and Sweden, it's free to use another bank's ATM. Having said that, there are plenty of other countries around the world where similar fees do apply, such as in the UK where they range from £1 to £1.50 per transaction.
The table below outlines the fees that apply in countries around the world:
| Country | Fee for an ATM withdrawal | Converted into AUD |
| --- | --- | --- |
| Canada | CAD $1.50 | $1.58 |
| Japan | Free | Free |
| Austria | Free | Free |
| Finland | Free | Free |
| Germany | EUR 1.95 to EUR 5 | $3.13 to $8.03 |
| Ireland | Free | Free |
| The Netherlands | Free | Free |
| Norway | Free | Free |
| Poland | PLN 5 | $1.87 |
| Portugal | Free | Free |
| Spain | EUR 0 to EUR 1 | $0 to $1.61 |
| Sweden | Free | Free |
| United Kingdom | GBP 1 to GBP 1.50 | $1.79 to $2.69 |
| Iran | Free | Free |
| Hong Kong | HKD 15 to HKD 30 | $2.68 to $5.37 |
| Indonesia | Free | Free |
| Malaysia | MYR 1.06 | $0.36 |
| Thailand | THB 10 to THB 20 | $0.44 to $0.88 |
| The Philippines | PHP 200 | $5.34 |
| Pakistan | PKR 0 to PKR 20 | $0 to $0.20 |
| Sri Lanka | LKR 15 to LKR 60 | $0.12 to $0.46 |
| Bangladesh | BDT 10 | $0.17 |
| India | INR 20 | $0.40 |
| Switzerland | CHF 2 | $2.86 |
| United States | USD $2.50 - $5 | $3.51 - $7.02 |
*The fees were correct as of January 2019. These fees may have since changed.
As you can see, Australia's fee system is much the same as that present in the UK, but there are still plenty of countries around the world where no fees are payable when you use another bank's ATM.
How do I avoid ATM fees?
Withdraw less frequently. Instead of withdrawing $20 or $40 several times a week, why not withdraw $100 or $200 in one go? This will help ensure that you always have cash on hand when you need it and let you avoid unnecessary ATM fees, so preparing a weekly budget will help you work out how much money you need to withdraw at any one time.
Stay in your bank's network. Whenever possible, try to use an ATM owned by your bank, or owned by a company with which your bank has a partnership. For example, Commonwealth Bank customers can use all Bankwest ATMs at 7-Eleven stores, while Westpac customers enjoy fee-free use of St.George, BankSA and Bank of Melbourne ATMs.
Use one of the Big Four's ATMs. Anyone with an Australian bank account can use Westpac, CBA, NAB and ANZ ATMs to withdraw cash for free.
Use ATM locators. Most Australian banks have tools on their websites and mobile apps to help you find your nearest ATM. Put these tools to use if you ever need to find your nearest fee-free place to withdraw cash.
Cash back at checkout. If you use your bank card to pay for groceries via EFTPOS, consider withdrawing extra cash at the same time.
No ATM fee accounts. Some transaction accounts have limits on the maximum number of ATM transactions you can perform each month without incurring a fee. Make sure you're aware of these limits or that you choose an account with no monthly transaction limits.
Pay with card instead of cash. These days, most modern merchants have the capability to accept credit or debit card payments. The amount of times you actually have to use cash to pay for your purchases is actually quite small, so consider paying with your card instead of cash wherever possible.
Remember that you're not just charged for withdrawals. As well as a fee for withdrawing cash, many banks will charge a fee of up to $2 if you use one of their ATMs to check your account balance. You can perform the same task for free via internet banking, so don't use an ATM to check your balance unless you're fully aware of any fees that may apply.
The latest news in banking
More guides on Finder