Aspera R8: Plans | Pricing | Specs
Water and dust resistance, a shock-absorbent shell and modern features like 4G compatibility and Android 6.0 make the Aspera R8 one of the more capable rugged phones on the market.
4.5 inches
Display size
480 x 854px
2,600 mAh
Battery size
Finder rated as Average vs similar phones
Details
Display
Pixels per inch (PPI)
218 ppi
---
Camera
Rear camera megapixels
8MP
Rear camera aperture size
N/A
Front camera megapixels
2MP
Front camera aperture size
N/A
---
Physical Dimensions
Dimensions
142mm x 74mm x 13mm
---
Connectivity
Network category speed
N/A
---
Power, storage and battery
Operating system
Android 6
External storage support
Up to 32GB
Battery capacity
2,600mAh
---
Device features
Water resistance rating
IP68
| | |
| --- | --- |
| Launch price (RRP) | $399 |
| Launch date | 2012 |
By incorporating an array of protective features such as a reinforced body, waterproofing and dust resistance, the Aspera R8 can withstand far more punishment than your typical iPhone or Samsung Galaxy handset. This makes it a compelling choice not only for workers in the industrial and trade sectors, but also for anyone who wants the security of knowing their phone can take the occasional fall or spill and keep right on trucking.
Design
Rubberised, reinforced and sealed tight for protection against the elements
Gorilla Glass touch screen resists scratches while affording all the benefits of a touch interface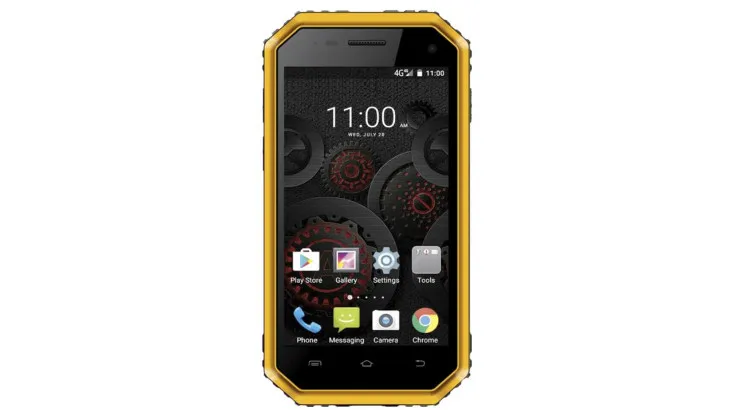 Camera
8MP rear camera should prove sufficient for general photography
Scratch-resistant lenses maintain the R8's rugged design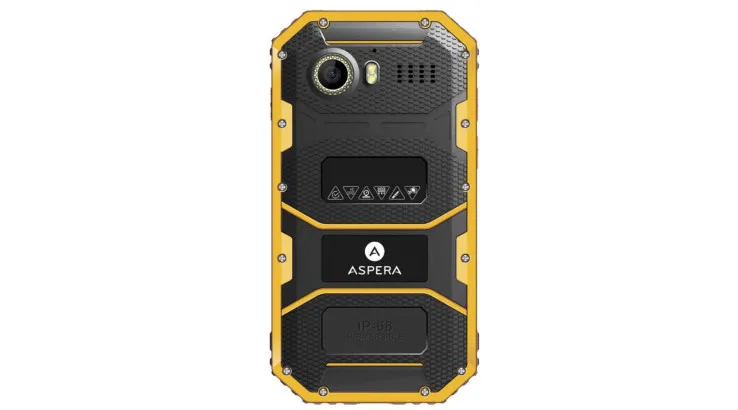 Performance
Solid specs that should be sufficient for typical day-to-day use
Android 6.0 remains a capable operating system, even if it is a little long in the tooth
Battery
2,600mAh battery with claims of up to 8.5 hours of talk time
Battery is sealed for added protection
Pricing and availability
Price: RRP $399
Where to buy: eBay
Compare SIM-only plans for the Aspera R8
Aspera R8 specs
Display
Pixels per inch (PPI)
218 ppi
---
Camera
Rear camera megapixels
8MP
Rear camera aperture size
N/A
Front camera megapixels
2MP
Front camera aperture size
N/A
---
Physical Dimensions
Dimensions
142mm x 74mm x 13mm
---
Connectivity
Network category speed
N/A
---
Power, storage and battery
Operating system
Android 6
External storage support
Up to 32GB
Battery capacity
2,600mAh
---
Device features
Water resistance rating
IP68
---
Latest Aspera news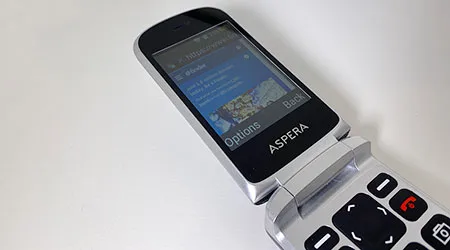 Aspera's flip phone is very basic, and rather inexpensive, and those are the two primary reasons you might buy one. Read more…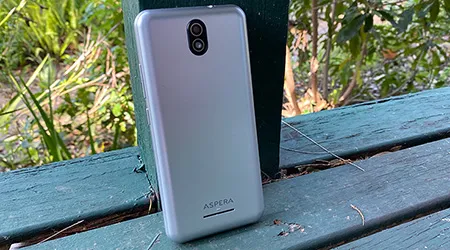 You won't have to lay down much to pick up an Aspera Jazz 2, but that's its primary selling point. Read more…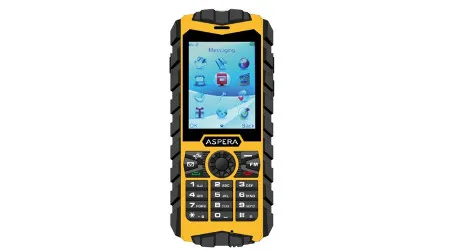 From its thick rubber case to its reinforced body to its waterproof design, the Aspera R25t is one tough mobile phone. Read more…
Image: Shutterstock