Aspera R25t: Plans | Pricing | Specs
From its thick rubber case to its reinforced body and its waterproof design, the Aspera R25t is one tough mobile phone.
2.4 inches
Display size
320 x 480px
1,300 mAh
Battery size
Finder rated as Average vs similar phones
Details
Display
Pixels per inch (PPI)
240 ppi
---
Camera
Rear camera megapixels
2MP
Rear camera aperture size
N/A
---
Physical Dimensions
Dimensions
130mm x 55mm x 18mm
---
Connectivity
Network category speed
N/A
---
Power, storage and battery
External storage support
Up to 16GB
Battery capacity
1,300mAh
---
Device features
Water resistance rating
IP68
| | |
| --- | --- |
| Launch price (RRP) | $129 |
| Launch date | 2012 |
As mobile phones have become steadily more advanced over the years, so too have they grown more fragile. Bigger screens become easier to crack, bulkier handsets become easier to drop and the abundance of delicate technology contained within their shells becomes even more susceptible to water, dirt and other environmental hazards.
For anyone who spends a lot of time in and around particularly hazardous environments, this can be a serious problem. You don't want to bring a $1,000 iPhone to the beach only to leave with a sand-encrusted paperweight that's going to cost hundreds of dollars to repair.
This is the kind of disaster Aspera hopes to avoid with phones like the R25t. Designed to survive all manner of rough-and-tumble situations including drops, spills and submersion in water, the Aspera R25t is a simple yet sturdy device well suited for tradespeople, manual labourers or anyone looking for a phone they won't need to cradle like a defenceless newborn.
Design
Water and dust resistance for use in hazardous environments.
Reinforced frame offers extra protection from falls and impacts.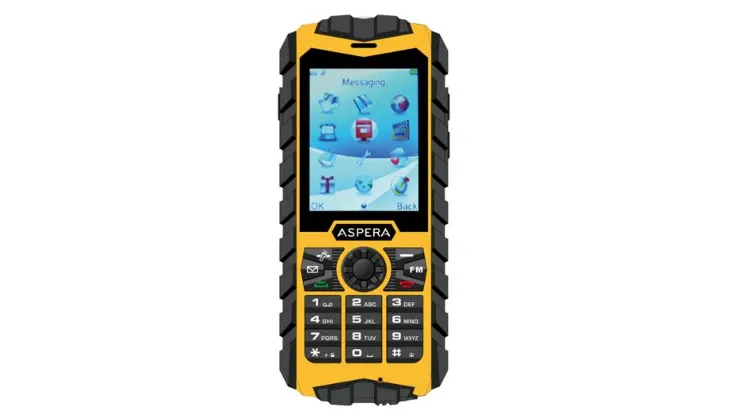 Camera
A 2MP sensor provides enough clarity for basic photography.
No auto-focus, zoom or other features to speak of.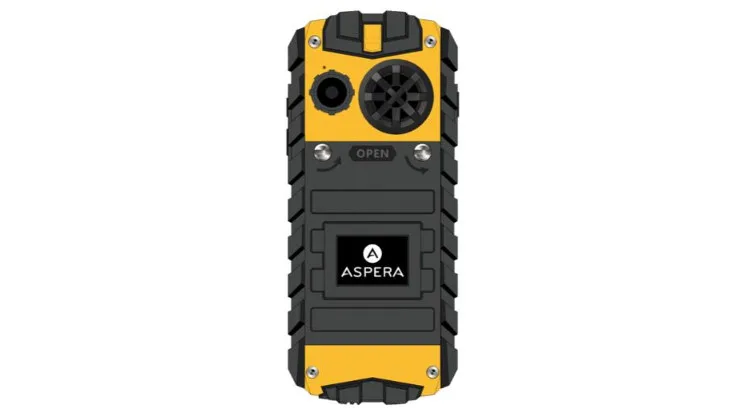 Performance
Sufficiently powerful to handle the basic tasks it's capable of.
Battery
Up to 8 hours of talk time and 400 hours on standby, according to Aspera.
Pricing and availability
Compare SIM-only plans for the Aspera R25t
Aspera R25t specs
Display
Pixels per inch (PPI)
240 ppi
---
Camera
Rear camera megapixels
2MP
Rear camera aperture size
N/A
---
Physical Dimensions
Dimensions
130mm x 55mm x 18mm
---
Connectivity
Network category speed
N/A
---
Power, storage and battery
External storage support
Up to 16GB
Battery capacity
1,300mAh
---
Device features
Water resistance rating
IP68
---
Latest Aspera news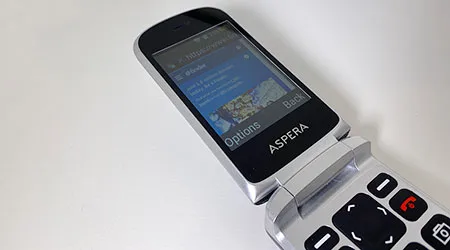 Aspera's flip phone is very basic, and rather inexpensive, and those are the two primary reasons you might buy one. Read more…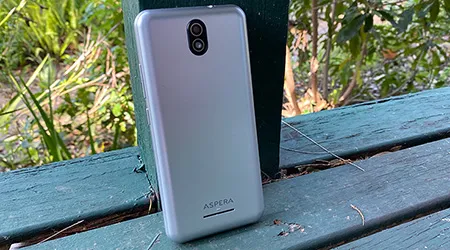 You won't have to lay down much to pick up an Aspera Jazz 2, but that's its primary selling point. Read more…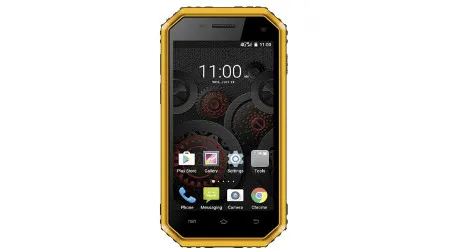 Water and dust resistance, a shock-absorbent shell and modern features like 4G compatibility and Android 6.0 make the Aspera R8 one of the more capable rugged phones on the market. Read more…
Image: Shutterstock