Ask Finder: Is 5G safe for my health?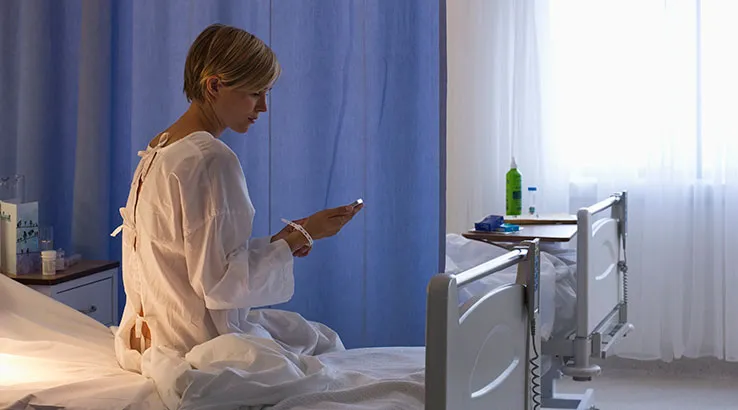 Concerns about new mobile networks are nothing new, but there's little credible evidence that 5G networks pose a serious health risk.
Hi,
5G networks are launching globally, offering higher-speed mobile access at multiple frequencies. Are these new 5G networks and devices a risk to my health?
Thanks,
Health-Conscious Handset User
For as long as we've had mobile phones, people have had understandable concerns about whether mobile phone usage is actually safe. Specifically, there's a concern that the radio frequencies used in mobile devices and our proximity to those radio transmitting sources could be a health risk over a long period of time.
With the incoming arrival of 5G networks, that kind of concern has intensified, and it's not entirely hard to see why. The frequencies used by 5G networks don't travel as far as comparable 3G or 4G networks. That means that in order to provide wider coverage, telcos need to put up more towers, which does rather make you think about all that extra radio frequency radiation pinging around our everyday work and home spaces.
The broad consensus is that while it's still worthwhile to continue research into the effects of the frequencies used by 5G, there's very little credible evidence to suggest a serious health threat of any kind, and some evidence that might even suggest that 5G's lower penetration characteristics could be safer than existing mobile networks.
So what is the real risk?
The Australian Centre for Electromagnetic Bioeffects Research (ACEBR) at the University of Wollongong notes that "no indication of any health impacts from exposures at the intensities related to mobile communications have been observed" to date, and that includes the currently utilised 5G frequencies.
Indeed, it notes that the added effect of more 5G base stations could well be offset by the gradual decommissioning of older radio networks. We've already seen that here in Australia with all 2G networks now offline and telcos already talking up their plans to reach the end of life for 3G as well.
Speaking to MedicalXpress, Professor Andrew Wood from ACEBR stated that, "There are also concerns that there could be more subtle effects, such as links between long-term exposure and certain types of cancer, but while there is some evidence from epidemiological and animal studies, these remain controversial."
"The major hurdle is that the power levels involved in mobile and wireless telecommunications are incredibly low, which, at most, produce temperature rises in tissue of a few tenths of a degree."
While exposure to radiation is generally seen as a no-no, it's worth knowing that the kind of radio frequencies used by mobile devices are at what's called "non-ionising" frequencies.
That means that it's radiation at an energy level so low that it cannot affect the underlying atomic structures of whatever it passes through in the way that ionising radiation can. More invasive and higher power radiation can definitely cause cancerous effects, but that's on a scale that is immensely higher than that used by 5G radios.
Non-ionising radiation can, at most, warm up your skin if you're exposed to very high levels, but again, that's higher than you'd see out of a 5G mobile device. To date, the studies that have even started to show any kind of radio frequency/cancer links have done so at exposure rates many times higher than those ever used by mobile devices, and even their results are, as Professor Wood states, highly contentious.

What about the increased number of radio towers needed for 5G, then?
5G implementations worldwide will differ slightly depending on the spectrum available to carriers, but testing undertaken by Telstra indicates that its 3.5Ghz base stations emit the same levels of electromagnetic energy (EME) as existing 3G and 4G networks, well below the currently accepted safety limits.
If you're concerned about EME limits in your area, you can actually check them via the mandatory reporting that all Australian telcos submit to the Radio Frequency National Site Archive.
This tells me, for example, that the closest group of mobile towers to Finder's Sydney offices operate at a calculated maximum of 1.19% of the public exposure limit – and often much lower. That's from a report dated mid-April 2019, and there's little doubt that Telstra is busy implementing 5G in this critical area of Sydney's CBD.
You might be concerned that the new status of 5G technologies might not be accounted for in the safety standards. However, bear in mind that at those rates, they would have to literally be 98.81% out of step already to pose a particularly credible health risk. As we've seen, there's no existing link that would support such an assertion.
While 5G itself is a new technology, these frequencies aren't a new invention, having been used for applications such as radar for decades now, again with no evidence of actual risk.
Over decades, countless studies around the world on existing mobile frequencies – where both the power levels and ability to pass through solid objects is much higher – have failed to show any causal link between mobile usage and increased cancer rates. It's been a long-held fear, but the research simply doesn't suggest an existing or future concern to speak of.
So in other words, while research is continuing, there's very little evidence over time of a real-world risk likely due to the adoption of 5G networks. The frequencies don't support it, the power levels used are so low to make it negligible and you get a much bigger blast of radiation from the sun stepping outside every day in any case.
Slapping on some good quality sunscreen is a wise precaution there, but there's little to worry about with 5G networks and devices.
Ask Finder is a regular column where Finder's expert writers answer your questions. All rates and fees are correct at the time of publication and we only give general advice.
Do you have a question? Reach out in the comments or speak to someone from our 24/7 customer service team.
More Ask Finder questions