Ask Finder: Do I still earn points if my flight is cancelled or changed?
Scoring frequent flyer points can get tricky when flights are altered – here's what you need to know.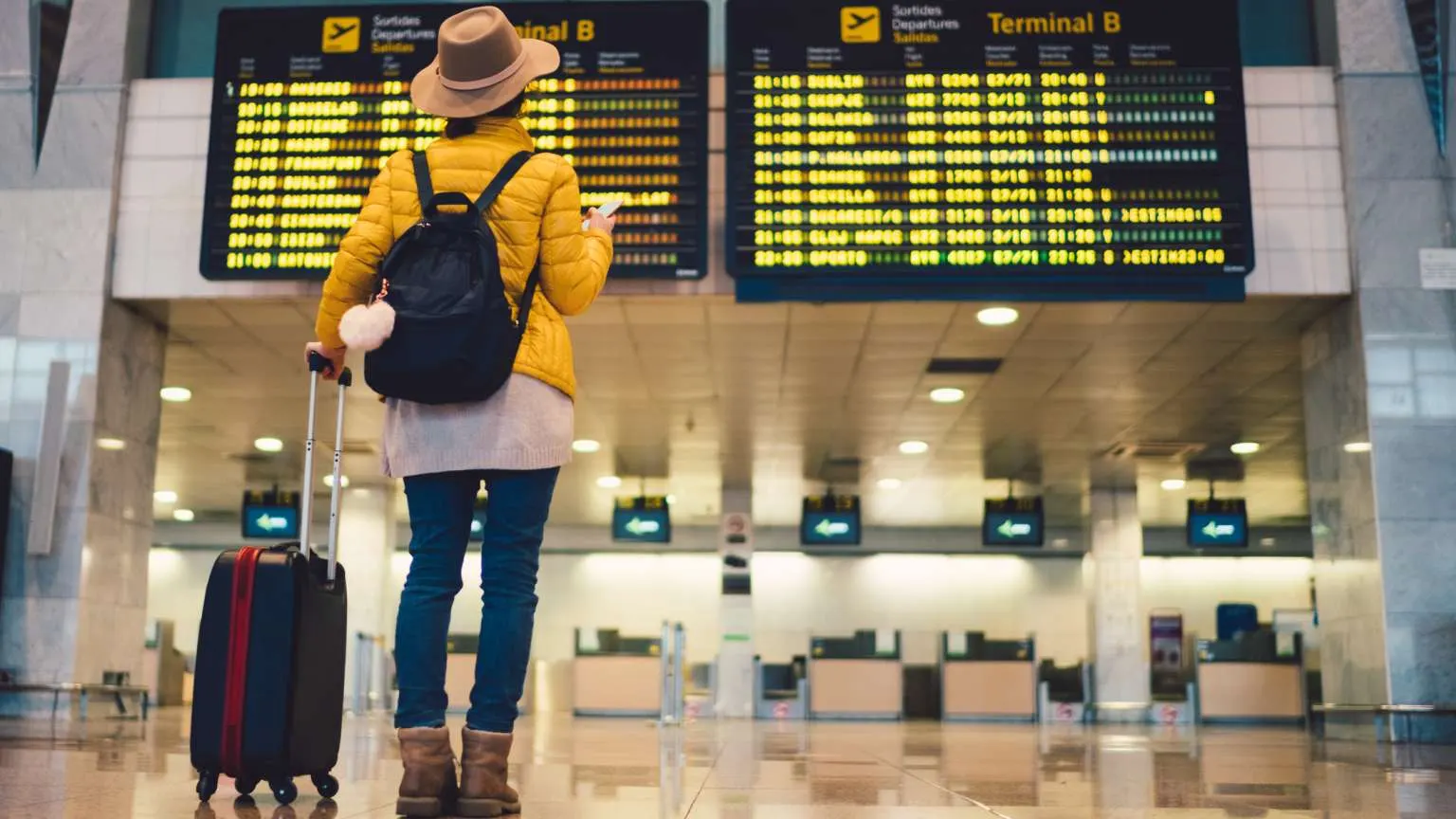 We're reader-supported and may be paid when you visit links to partner sites. We don't compare all products in the market, but we're working on it!
Hey Finder, I've just been told by my airline that a flight I've been booked on has changed, and I'm now flying with a different airline. Will I still get the points I was originally entitled to? Thanks, Dis-appointed
Flight changes are an annoying fact of life. If you're sticking with a single airline to maximise your points total, then discovering you're actually flying on a different airline feels like a major bummer.
The answer here? Whether you'll get the points depends on several factors: which airline you've been switched to, your ticket status and when the change happened.
My key advice? If your flight is changed, immediately ask if you're still going to earn points. If it happens at the airport, ask the check-in crew. If it happens in advance, ring the airline or hit online chat. That way you've got the best chance of making sure you get the points.
Having said that, let's look at some common scenarios.
I've been switched to a flight with the same airline
If you're moved to a flight that's operated by the same airline, then there shouldn't be any alteration to the number of points you earn. This can happen with Qantas domestic flights, for instance, when an individual service is cancelled and passengers are moved to other flights on the same route.
The one difference to keep an eye out for is if the change results in you travelling through different airports. If you're flying with an airline that calculates points based on the distance travelled, the number you earn might differ slightly. If you were previously on a two-city hop but now have a direct flight, the points total might be a little lower. (This won't be an issue if the points are based on the amount you paid for the ticket, as is the case for Virgin Australia domestic flights.)
I've been switched to a flight with a different airline, but they're both in an alliance
This happened to me back in 2018: I was on a Qantas flight from London that was cancelled at the last minute and I was moved to a British Airways flight. British Airways and Qantas are both members of oneworld. However, despite that, it turned out that this flight segment wasn't eligible for points.
That was a nuisance. However, the alternative would have been being stuck in London for a longer (and uncertain) period, which wouldn't have worked for me at the time. So I accepted, reluctantly, that I wouldn't get the points. This reinforces the importance of checking the status of any changed flight, so you know in advance what the consequences are.
Does that mean any cross-alliance switch will fail to earn points? No. I've been shifted from Air Canada to a United flight, and still ended up getting the same number of points. (Both are members of Star Alliance.)
Even more remarkably, earlier this year I had a Tigerair flight booked to Coffs Harbour, which was switched to a Virgin Australia flight after Tigerair services were cancelled. You can't directly earn Velocity Points on Tigerair, so I wasn't expecting to get any points. But I made sure my Velocity membership number was on the pass and I did end up earning the points.
So it really does depend on the partnership between the individual airlines.
I've been switched to an airline which doesn't have a partnership with my original airline
This is less common, but it happens. For instance, when Virgin Australia pulled its services to Hong Kong in February 2020, it wouldn't have been possible to rebook all those passengers on partner airlines. If a flight is cancelled due to industrial action, the options the airline has will be limited.
In those circumstances, it's unlikely that you're going to earn points. And it's important to keep a sense of perspective: if you need to get from A to B, that usually matters more than the points you're going to earn doing that.
Having said that, it never hurts to ask. Especially if you're a higher tier flier, you may be able to persuade your airline to give you the points as a separate bonus, or offer other compensation like extra status credits or lounge passes.
And if you can't get points with your original airline, look into signing up with the frequent flyer scheme for the replacement airline. Better to get some points than none at all!
---
Finally, whatever the scenario, don't forget to always check on your boarding pass that it shows the correct frequent flyer number. Enjoy your (rebooked) trip!
Ask Finder is a regular column where Finder's expert writers answer your questions. All rates and fees are correct at time of publication and we only give general advice. Got a question for Points Finder? Hit us up on Facebook.
More Ask Finder questions
Picture: Getty Images
More guides on Finder
Supercharge your frequent flyer points with Points Finder