Ask Finder: What happens when a credit card rewards partnership ends?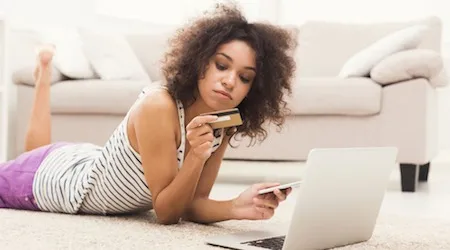 Macquarie Bank and Hilton Honors are parting ways – so what happens to existing credit card customers?
Hi guys,
I've heard that Macquarie Bank and Hilton Honors are ending their partnership this year. In this situation, what will happen to someone with Hilton Honors Macquarie Platinum credit card? And will Hilton Honors link up with another bank here?
Cheers,
Cheeky Checkin
You're right, the Hilton Honors credit card is being discontinued – taking with it the only option for directly earning Hilton Honors points on your card spending in Australia. When this type of partnership ends, the credit card provider and rewards program will work out a transition plan for anyone affected. In this case, here's how the change is going to work.
If you have an existing Hilton Honors Macquarie Platinum, you'll be able to continue using it until 30 April 2019. After that, you'll be switched to a Macquarie Black credit card.
As far as points and perks go, any points earned on your credit card between now and 30 April 2019 will be credited to your Hilton Honors account as usual.
If you're eligible for the reward weekend night at a Hilton Hotel before 30 April 2019, Hilton Honors will send you a certificate – but you won't be able to earn any more reward weekend nights through your credit card after this date.
The Hilton Honors Macquarie Platinum also offered automatic Hilton Honors Gold status, with a fast-track to Diamond status if you spent at least $40,000 per year. From 1 May 2019, Hilton Honors has said the Gold or Diamond status you have on your account will be automatically extended to 31 March 2021, "to say thanks for your loyalty".
This means you'll get almost two years of Gold or Diamond Hilton Honors perks before you have to quality for status again through the Honors program.
When this change happens, you'll be issued with a new Macquarie Black card sometime between now and 1 May 2019 – so make sure your mailing address is up to date with Macquarie Bank. Your PIN will remain the same, as will the date on which you're charged an annual fee.
With this card, any eligible spending will earn 2 points per $1 spent with no points cap through the Macquarie Rewards program. You can redeem these points for cashback or eGift card rewards, with brands including Flight Centre, Webjet and Jetstar.
The other perks on this card include complimentary travel insurance, a concierge service and, from 1 July 2019, no foreign transaction fees on your overseas spending.
If the Macquarie Rewards program isn't appealing, you also have the option of earning Qantas Points on your new credit card by calling 1300 150 300. This attracts a higher annual fee of $299 compared to $249 for the Macquarie Rewards version. You also get a different earn rate of 1 Qantas Point per $1 spent on eligible purchases up to $4,000 per statement period, then 0.5 Qantas Points per $1 on eligible spending for the remainder of that statement period.
Before 1 May comes around, take some time to look at the features on these two versions of the Macquarie Black card and compare them to other reward credit cards so you can find the most suitable option for your goals.
As far as Hilton Honors credit card partnerships go, the website doesn't list any new alliances with banks in Australia. But you can transfer points from the American Express Membership Rewards program, so keep that in mind when you're weighing up your options.
Ask Finder is a regular column where Finder's expert writers answer your questions. All rates and fees are correct at time of publication and we only give general advice.
Do you have a question? Reach out in the comments or speak to someone from our 24/7 customer service team.
More Ask Finder questions
Picture: Shutterstock