Save even more on your heath insurance this April with these health insurance deals
Want to lock your health insurance premiums in before the 1 April price hike? Here are some promotions running to help sweeten the deal.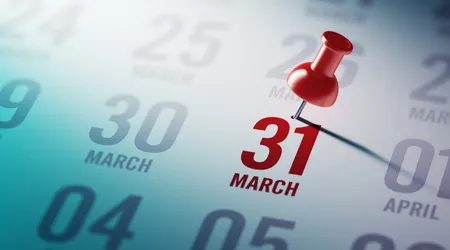 Who doesn't want a better deal on their health insurance? I'm just going to assume that nobody said yes and move on.
Each year, health funds raise their rates, and those changes happen on 1 April 2016. Signing up before that date means you'll get cheaper premiums, and you can save even more with bonus deals.
Saving a little extra cash, be it in the form of a gift card or not having to pay your premiums for a month, can be the deciding factor for many people when it comes to choosing a health fund. But finding what each fund is offering can be tiresome, which is why we've done the legwork for you. Below is a table of the provides in our panel (plus any other deals we could find) being offered to new members who join before the 1 April cutoff.
​
Fund
Health insurance deals
More info about fund
In the finder.com.au panel

GMHBA has a promotional offer of six weeks free if joining before 1 April 2016. This is for new members who take out Hospital and Extras cover and paying via direct debit from a bank account

More info

Join before 15 May 2016 and HCF will waive the two and six month waiting periods on over 20+ benefits. Offer only available to new members taking out hospital and extras cover.

More info

Join by March 31 2016 $150 eGift Card for THE ICONIC.

More info

No offer available online. You may be able to get a $50/$100 gift card (value depends on the level of cover chosen) from one of three companies VMAX Cinemas, Coles Myer or JBHifi if you contact ahm and sign up via its call centre.

More info
More info
Not in finder.com.au panel
Bupa

No offer available online. It will all depend on the cover you take out. Bupa does have a promotion going for choice of vouchers for New balance, Bupa optical or Bupa Dental as well as the two and six month waiver for eligible products. These offers are discretionary and are not listed on the website.

More info

Join CUA Health and get your first month free. Offer cannot be used in conjunction with any other offer.

More info

Frank will waive the waiting periods on most extras (excluding Major Dental) when you take out combined hospital and extras cover by 31st March, 2016. Offer is available to new members.

More info

Join now and HBF will waive all two month waiting periods

More info

No offer available online. Was offered one month free cover and waiving of all two month waiting periods.

More info

If you pay your premiums for the next year before the 1 April price hike, not only will you lock in your premiums at a lower rate, you will also be rewarded with a 4% discount
Member benefit. If you are already an HIF member and you tell a friend or family or friend to join HIF, you can get a $70 eftpos card for every successful referral you make.

More info

Join Medibank hospital and extras by 30 April 2016 and get one month free and two & six months waived on extras.

More info
If you join hospital or combo cover before 31 March 2016, Peoplecare will reward you with a free $100 gift card.
More info

If you're a Queensland Country Health Fund Member and you refer a friend or family member who becomes a member before 5pm 31 March 2016, you'll be rewarded with a $150 gift card.

More info

If you join RT Health between 1 February and 30 April 2016 and you will go into the draw to win your choice of an iPhone 6 or Samsung Galaxy S6 Edge, valued at up to $999.

More info
Teachers Health Fund is has two current offer:

Six weeks free health cover to new members who join Teachers Health Fund before 31 March 2016.

OR

One month free health cover and waving of the two and six month waiting periods on extras services only..

More info
Compare your options with help from an adviser
Picture: Shutterstock
More about health insurance