Apple Watch Series 2 review
Apple's made some welcome changes to the Apple Watch in its second iteration, but style remains the main reason to buy one.
We're reader-supported and may be paid when you visit links to partner sites. We don't compare all products in the market, but we're working on it!
Quick Verdict
Apple's staked its position out in the smart wearables space, and rather predictably, it's at the higher cost, fashion end of the spectrum.
Strengths
Very powerful processor

Water resistance
Integrated GPS
Improved battery life
Faster response
Interesting custom editions
Could be better
Still lacks a "killer" application
Twitchy charging
Extreme fingerprint magnet
Apps can still be slow
---
The Apple Watch sits at the prime place in the smartwatch category on price alone, but then it's not as though any other vendor even tried to launch a $24,000 smartwatch last year. That kind of pricing is notably absent this year, with only a single ceramic white Apple Watch Edition on sale so far, but the Apple Watch in its "Series 2" iteration remains a premium device with an eye towards the style crowd.
What's interesting here is that while Apple has tinkered and tweaked around the design of mobile devices such as the iPhone 7 or the iPad Pro, the core visual "watch" part of the Apple Watch Series 2 isn't notably different from that of the first generation Apple Watch. You could pretty easily put the two side by side and fool folks as to their generation, excluding a few key niche variants such as the ceramic white Apple Watch Edition, or the Apple Watch Nike+ version. That's because the key differences between the Series lie under the hood with the inclusion of a faster processor, GPS and water resistance.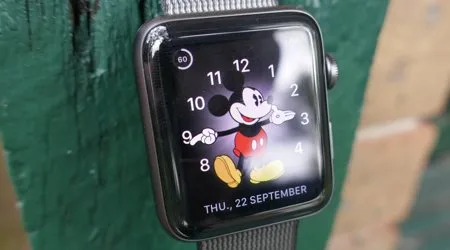 Apple Watch Series 2 Specifications
| Model | Apple Watch Series 1 | Apple Watch Series 2 |
| --- | --- | --- |
| Screen size | 38mm/42mm | 38mm/42mm |
| Band options | Rubber, leather, metal | Rubber, leather, metal |
| Battery | 205mAh (38mm) | 273mAh (38mm) |
| GPS | via iPhone | Yes |
| Heart rate sensor | Yes | Yes |
| Apps? | Yes | Yes |
| Calling ability | Yes, when paired with iPhone | Yes, when paired with iPhone |
| Price | From $399 | From $529 |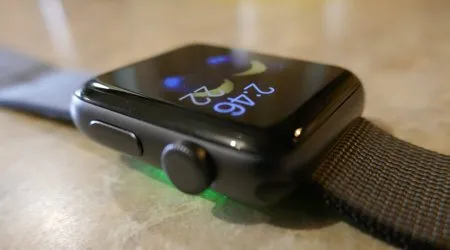 Upsides: Why you'd want the Apple Watch Series 2
Water resistance: Going swimming with the Series 1 Apple Watch would have been a foolish enterprise, but it's actively supported with the Series 2 Apple Watch, up to and including swimming workouts that conclude with a blast of the speakers. That's there not to let you know that you're done, but to fire any water that may have entered the speaker out of the body of the watch.
Integrated GPS: The original Apple Watch paired with your iPhone to enable GPS functionality, but this is now built into the Apple Watch itself. It's a definite boon if you view your Apple Watch as a workout partner but hate exercising with an armband strap for your iPhone, because you can track your runs with just the Watch.
Improved battery life: It's not uncommon for colour screen smartwatches to have what amounts to single day battery life, with the faint possibility to stretch into a second day if you're lucky or a very light users. There's little more annoying than getting halfway through the second day only to find your wrist jewellery has gone flat. This is much less of an issue for the series 2 Apple Watch, at least based on our testing. One day is a cinch, and we have managed two (albeit only just) with moderate usage. You're still better off dropping it onto the inductive charger each night when you can, but it easily outpaces its predecessor in this respect.
Faster response: Apple's recent release of watchOS 3 did manage to make the first series Watch a touch faster. The Series 2 watch is a touch faster again, thanks to the dual core processor within. It's worth noting that the now cheaper Apple Watch Series 1 also gets this processor bump for newer models.
Interesting custom editions: If the regular styles of the Apple Watch Series 2 aren't enough for you, Apple's also providing options for the fashion and sports-obsessed. The Nike+ Watch will feature custom Nike watch faces and a custom perforated Sport Band (which, annoyingly, you can't buy separately) while the Hermès edition features custom designed bands and buckles and its own assortment of custom watch faces not found on other Apple watches.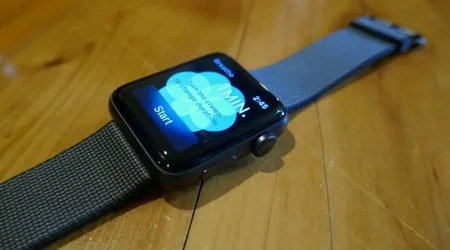 Downsides: Why you might not want the Apple Watch Series 2
Still lacks a "killer" application: The Apple Watch is a really nice looking watch, and it's significantly more customisable in terms of bands and overall look than any other smartwatch you can buy. The issue is that while it looks great, beyond the obvious sports tracking and notification duties, there's still no "killer app" that makes it a must-buy prospect. The iPhone had one, the iPad got there by subsuming either entertainment or productivity jobs depending on your focus, but smartwatches remain best at notifications and fitness tracking, and you don't need to spend Apple Watch level money to get those features.
Twitchy charging: Maybe it was just our review model, but intermittently it would inform us that it didn't support charging from its own inductive charger. We spotted that quickly and reseating it on the charger seemed to solve it, but it could be annoying if you left it to charge overnight and discovered in the morning that your watch was mostly flat.
Extreme fingerprint magnet: This was an issue for the Series 1 Apple Watch as well. They're very pretty to look at, but you have to get used to looking at a level of fingerprint grease every time you do so, unless you spend your entire life wearing inductive gloves or carrying around a cleaning cloth with you.
Apps can still be slow: The Apple Watch Series 2 is faster with most apps than the Series 1 Watch, but that's relative, not absolute. There are some apps that still crawl when grabbing data from your paired iPhone to the level where it would be much quicker to simply pull your phone from your pocket, at which point the reasons to have the Apple Watch Series 2 are a little moot.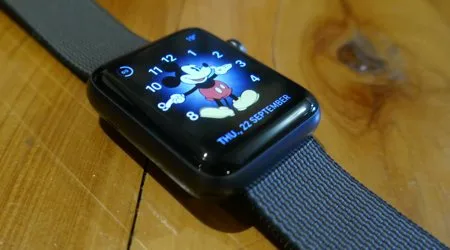 Who is it best suited for? What are my other options?
Apple's staked its position out in the smart wearables space, and rather predictably, it's at the higher cost, fashion end of the spectrum. In that respect, nothing's changed between the Series 1 and Series 2 Apple Watch models. They're exceptionally well built and attractive watches available in a variety of style, but they're not really competing against the rather large number of both smartwatches and higher-end activity tracker style watches available at much lower prices. The strict lock into the Apple iOS ecosystem naturally means that they're only suitable for iPhone owners in the first place.
That iOS focus means that Apple is also competing with itself in this space, because while it's reduced the range of Series 1 Apple Watches you can buy, it's also added the same dual core processor to the line, which starts at just $399. If you don't plan on going swimming with your Apple Watch and can eschew the inbuilt GPS, it might be a better budget option.
If you're an iPhone owner but the Apple Watch doesn't appeal for reasons of price or style, you could consider one of Pebble's much cheaper e-ink smartwatches, or any of a number of more fitness-centric devices such as the Fitbit Blaze, Fitbit Charge 2 or Polar M600.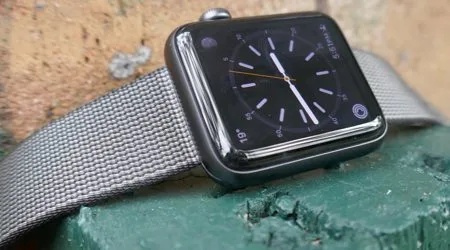 Where can I get it?
Apple sells the Series 2 Apple Watch through its website and retail stores, with prices starting at $529. Selected models such as the Apple Watch Hermès edition and the Apple Watch Edition sell for significantly higher prices depending on band and size selection.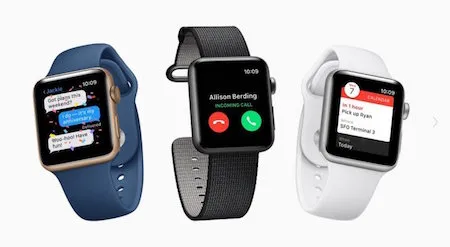 Apple Watch Series 2
from Apple Store
Apple's latest smartwatch is waterproof up to 50 metres, boasts dual-core processing and has a brighter display.
View details
More guides on Finder