Apple TV+ to broadcast Friday Night Baseball
Friday Night Baseball gives baseball fans another way to watch the MLB in Australia.
If you're an Aussie who's bananas for baseball, you're used to not having great options for tuning into America's pastime. Foxtel broadcasts just 4 regular season games each week. If you need to see every strikeout and home run, that just doesn't cut it.
Alternatively, you can opt in to MLB.TV. A paid subscription will give you access to the games of either one team or the entire league.
Well, as announced at Apple's Peek Performance, there's a new player in the game. Friday Night Baseball on Apple TV+ will feature 2 back-to-back MLB regular season games, every week.
Friday Night Baseball on Apple TV+
Friday Night Baseball will feature 2 marquee match-ups every week. It will come with a live pre- and post-game show, and we'd expect Apple to shell out big money for the best personalities and commentators to bring the game to life. Currently, the show won't require an additional subscription, but it has been implied this may not be the case in the future.
Obviously, Friday Night Baseball will be a bit of a misnomer for Australians. It will be more like Saturday Afternoon Baseball for us. That's a lot better than the litany of marquee American sporting events that fall smack dab in the middle of the Australian workday.
If Friday Night Baseball has piqued your interest in Apple TV+, check out our complete guide to the service. The service costs $7.99 a month, with no tiers, although Friday Night Baseball may eventually lead to the introduction of a separate tier. You can get a 7-day free trial, and new Apple products come with a free year's subscription.
Watch the MLB on Foxtel or Kayo
If you want to follow the MLB from Australia, you have a number of other options to sort through. Grabbing the Fox Sports HD package means gaining access to ESPN, which broadcasts 4 regular season games a week as well as the MLB All-Star Game and the entire postseason. Additionally, you'll get access to MLB Strikezone, a biweekly broadcast that whips around live MLB games to show you the juiciest moments.
You can access Fox Sports HD content in a number of ways. On Foxtel iQ, you can combine the Plus Package and the Sports Package for a total of $74 a month. On Foxtel Now, you'll need to get the Entry Pack and Sport Pack for $54 a month.
Or, you can completely sidestep Foxtel and simply grab a subscription to Kayo Sports. For just $25 a month, you can gain access to all the content available on Fox Sports and stream it via the Internet on a bevy of compatible devices, including Mac, PC, Chromecast, many smart TVs and more. Begin your 14-day free trial today.
Watch the MLB on MLB.TV
The most comprehensive MLB coverage available in Australia can be found on MLB.TV. Paid subscribers get access to every regular season and postseason game as well as the latest news, scores and statistics. There are 2 subscription tiers: All Teams for $24.99 a month or $129.99 a season and Single Team for $109.99 a season. All options come with a 7-day free trial.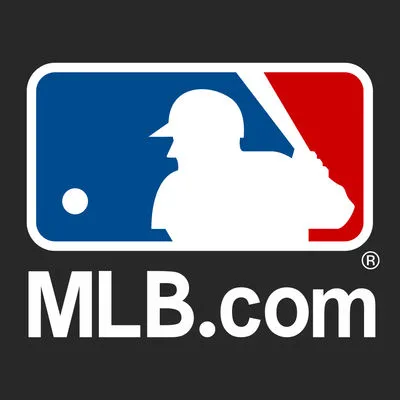 Download the MLB app
from iTunes Store
The official Major League Baseball app. Stream live baseball to your iPhone and iPad.
View details
MLB 2022 Season Preview

An important note to all this is that the MLB is currently stuck in a bitter lockout. The season was supposed to begin on 31 March, but that has tentatively been pushed back to 7 April, as the Major League Baseball Players Association have been unable to come to terms with the team owners on a new collective bargaining agreement. The MLB has been forced to begin cancelling games.
If and when the season does eventually get underway, it will see the Atlanta Braves looking to defend their World Series title. They defeated the Houston Astros in that series, behind standout play from Eddie Rosario, Joc Pederson and Jorge Soler.
One of the biggest storylines of the 2021 season was the explosion of Los Angeles Angel Shohei Ohtani, who took the world by storm with his historic 2-way season. He was an All-Star as both a pitcher and a hitter. You can be sure Apple will be hoping to broadcast every "Shotime" game they can get their hands on.
Image source: Apple
Latest sports streaming news
Australia's love for the NBA is finally being rewarded.
Read more…
Relive the last season's final in this round of 16 clash.
Read more…