Apple now has wirelessly charging AirPods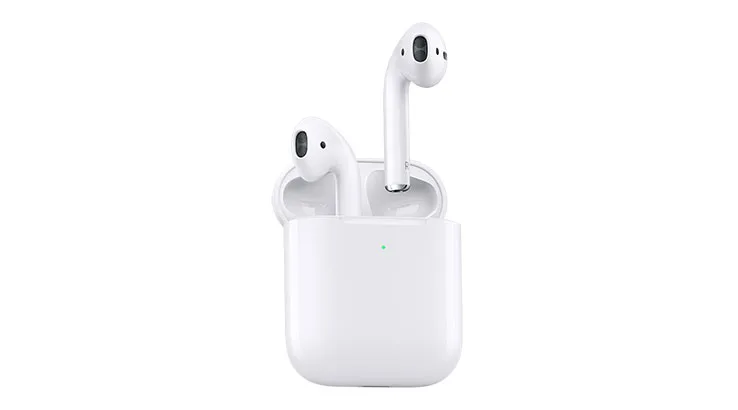 No sign of the long-awaited AirPower charger, but you can at least top up your Airpods without a cable.
Ahead of the "It's show time" event next week, Apple's been on a flurry of hardware announcements, debuting new iPad Air and iPad Mini models, a refresh of the internal hardware for its iMac lines and today, new AirPods.
Although you could be mistaken for thinking they were the same old AirPods, because visually there's not a whole lot of change going on.
That's because the majority of the new technology is happening behind their tiny white enclosures, with an all-new H1 processor that Apple claims delivers up to an hour's additional talk time. They'll also enable hands-free access to Apple's digital assistant Siri – which presumably could be awkward if you happened to have a friend called Siri, but who does?
Apple iPhone XS
Apple's most advanced smartphone
The iPhone XS is Apple's vision of what the future of smartphones looks like. Get yours today.
Apple's A12 Bionic processor is super fast
Dual cameras shoot well
Gigabit LTE enabled (with a supported network)
The new AirPods also support wireless charging, or to be specific, the case that you can buy supports wireless charging. It's the familiar story of using the case as a battery pack to keep the AirPods topped up with power, while the case itself should charge from any Qi-compatible charger. If you're already rocking a first generation set of AirPods, you'll be able to buy the wireless charging case as a separate accessory.
Here's what you'll pay for the new AirPod line-up in Australia:
AirPods with standard charging case $249
AirPods with wireless charging case $319
AirPods wireless charging case (standalone) $129
They're all available to pre-order from the Apple store from today, with shipping availability listed from 27 March 2019.
Apple had originally touted a wireless charging case for AirPods alongside a promised "upcoming" AirPower Qi charger that could keep all of your Qi-enabled Apple gear charged.
That was back in 2017, with promised availability in 2018, but we're still waiting.
Current rumours suggest that Apple isn't done with hardware announcements for the week, so it's feasible we may see it pop up. It seems more likely, according to industry watchers, that we might see an update to the iPod Touch line.