Apple MacBook Pro 2016 review: Forward looking or too limited for now?
Apple's MacBook presents an interesting step in the premium laptop market, depending on whether you look at it from a traditional or futurist point of view.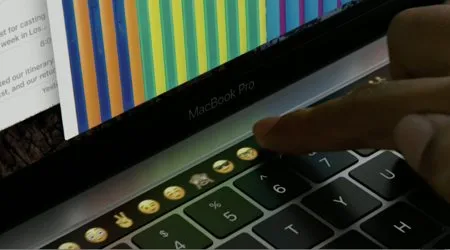 We're reader-supported and may be paid when you visit links to partner sites. We don't compare all products in the market, but we're working on it!
Quick Verdict
It's predictably a powerful system with a great look, especially in the new Space Grey colour, so those who want a standout laptop could be very well served.
Strengths
Lightest MacBook Pro ever
Touch Bar has a lot of potential
Powerful processing
TouchID works well
Larger force touch trackpad
Charge from any USB C port
Could be better
You'll have to carry a mess of cables
Large trackpad is a mixed blessing
Touch Bar is useless for touch typists
It's expensive
---
Despite its innovative image, Apple is actually pretty conservative when it comes to major changes, especially in design. You can look at most Apple-branded technology and instantly tell that it has Sir Jony Ive's design fingerprints all over it. Well, not literally, even though much of his fascination with shiny metal often does lead to rather obvious finger grease marks.
Apple more recently has been on a bit of a tear in terms of changing up its staid status quo, starting with the removal of the headphone jack on the iPhone 7 and iPhone 7 Plus, and also with the new MacBook Pro range and its controversial Touch Bar. It's a clear sign of where Apple sees the laptop market going in the future, but does that mean that you should go along for the ride right now?
Apple sells the new MacBook Pro in three models. The entry-level model eschews the new Touch Bar entirely, as well as only coming with two external USB C ports, while the mid-range 13" and top end 15" variants come with four USB C ports and the Touch Bar. We've tested with the mid-range 13" model as supplied to us by Apple.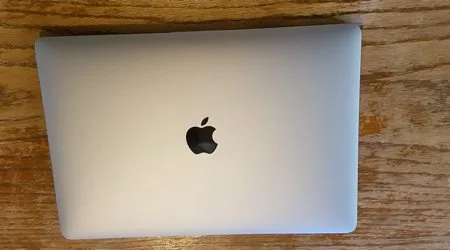 Apple MacBook Pro: Specifications
| Model | MacBook Pro 13-inch | MacBook Pro 13-inch | MacBook Pro 15-inch |
| --- | --- | --- | --- |
| Display | 13in | 13in | 15in |
| Resolution | 2560x1600 | 2560x1600 | 2880x1800 |
| Pixels per inch | 227ppi | 227ppi | 220ppi |
| Weight | 1.37kg | 1.37kg | 1.83kg |
| Processor | 2.0GHz dual-core Intel Core i5 | 2.9GHz dual-core Intel Core i5 | 2.6GHz quad-core Intel Core i7 or 2.7GHz quad-core Intel Core i7 |
| Memory | 8GB | | 16GB |
| GPU | Intel Iris Graphics 540 | Intel Iris Graphics 550 | Radeon Pro 450 |
| Storage | 256GB | 256-512GB | 256-512GB |
| Touch Bar | No | Yes | Yes |
| Battery | 54.5-watt-hour lithium-polymer | 49.2-watt-hour lithium-polymer | 76.0-watt-hour lithium-polymer |
| Software | MacOS Sierra | MacOS Sierra | MacOS Sierra |
| Price | $2,199 | $2,699-$2999 | $3,599-$4,249 |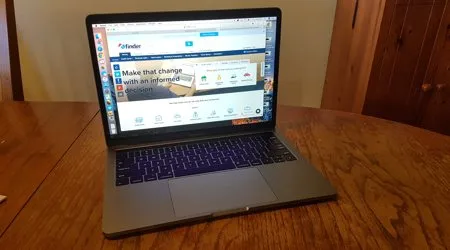 Upsides: Why you'd want a MacBook Pro 2016
Lightest MacBook Pro ever: The MacBook is lighter still, but comparing the 2016 MacBook Pro against its 2015 counterpart shows just how much weight Apple has managed to shave off this design. Eight years ago, the MacBook Air excited the Apple faithful thanks to its slender design. From the rear there's little difference in the 2016 MacBook Pro, although it doesn't taper down like the Air does. This is more than just an aesthetic matter, however, as you really will feel the difference in lugging around this MacBook Pro compared to previous generations.
Touch Bar has a lot of potential: There's no doubting that the Touch Bar is the star of the MacBook Pro show for 2016. It's a small touchscreen strip that entirely replaces the function key row with an always changing array of keyboard shortcuts relevant to the application you currently have focus on. So for a browser it could be your open tabs, while for music playback it will be volume controls, or for photo editing applications it could be colour tools or paintbrush sizes, and so on. Adding additional flexibility to the way you interact with function key spaces you might not otherwise use is a smart step, as long as enough developers get on board with making smart Touch Bar optimisations to their apps.
Powerful processing: The MacBook Pro line represents the effective top of the line for Apple's Mac line, given that iMac refreshes are much slower, and the Mac Pro is looking positively creaky these days. Our test unit came with a 2.9GHz Core i5 processor and 8GB of RAM, but depending on your needs you can bump that up a little. It's worth bearing in mind that the MacBook Pro design is a fused one, so whatever memory you opt for, that's all it will ever have. You simply can't add more, because it's hard soldered to the internals. That being said, Apple's control over both its hardware and software leads to a device that's very responsive, even when pushed quite hard, and even given that we weren't testing on the very top-flight models.
TouchID works well: The far right hand side of the Touch Bar incorporates a TouchID sensor, which means (amongst other things) that it's compatible with Apple Pay for online purchases. No, you can't scan your MacBook Pro at the supermarket to pay for your groceries. Fingerprint unlocking is nothing new in the laptop world at all, but Apple's implementation works well, and intelligently switches profiles between users once it recognises your unique fingerprint.
Larger force touch trackpad: This is very much a taste call. At first we were rather taken aback at the much larger trackpad on the MacBook Pro. Apple's contention is that it sees touch as a keyboard-level interaction, as distinct from the screen-based interactions that you'd find in iOS, or for that matter Windows 10. We suspect many pros will stick to their mice for very precise work, but if you're on the go and don't want to fuss with multiple swipes to get across a screen, for example, it functions well.
Charge from any USB C port: The machine we tested with, and any MacBook Pro except the entry level model, comes with four USB C ports for expansion, along with a headphone jack for audio purposes. Any of the USB C ports can of course be used for data or A/V connectivity, but they'll all also act as charge points from the supplied USB C charger. It's a small difference, but a welcome one.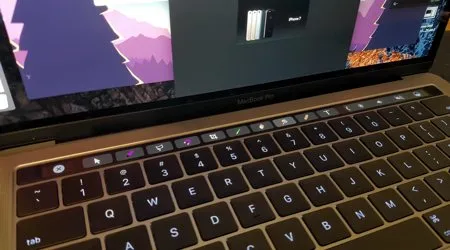 Downsides: Why you might not want a MacBook Pro 2016
You'll have to carry a mess of cables: Apple's contention is that the new MacBook Pro is a laptop for the future, and it may well be right there, but for now if you want to connect anything from an iPhone 7 to most external hard drives or displays, you're going to have to use a conversion cable from USB C. They're becoming easier to get, but they're hardly common. Annoyingly, while Apple recognised that customers might be annoyed with the iPhone 7's lack of a headphone jack and so included a single adaptor with that device, the significantly more costly MacBook Pro doesn't come with a single one. Apple naturally will sell you one, and it did provide them to us for the purposes of review, but that still feels a little stingy. Yes, USB C might be the future, but you're going to want to use this MacBook Pro right now.
Large trackpad is a mixed blessing: The larger size of the trackpad means that the keyboard has less space to play in. It's the same flattened keyboard as found on the newer MacBook models as well, which means that if you like having more travel on your keys, you're out of luck.
Touch Bar is useless for touch typists: There's a lot of potential in the Touch Bar, it's true, but only if you tend to look down at your keyboard most of the time. If you're a touch typist, that's probably not you, but you'll have to slow down your work to look at it if you need those functions on tap. To further irritate, you can bring up the old school classic function keys look by holding down the function key, but you can't lock it in place. It only comes up when the function key is held down.
It's expensive: Apple positions itself as a premium brand, and it charges accordingly. That's true for everything in its range, but especially the MacBook Pro range, which can set you back anything up to $4249 at the top end. Previous generations could command that for their easy appeal to the professional crowd, but the shift in interfaces and utility that this particular model has undertaken may well give those same professionals pause for thought.
Who is it best suited for? What are my other alternatives?
The old school answer for who the MacBook Pro line was intended for was that they were built for professionals, hence the naming. I'm not so sure that's exactly where this model will have the most appeal though, because while it's innovative in some ways, they're not always going to be functions that professional level users will get huge utility out of.
It's not just the USB C transition, either. Apple' has dropped interfaces in the past and been mocked for it. I've been reviewing long enough to remember when the first iMacs came in with the shocking loss of a floppy drive, and again with the MacBook Air dropping optical media. Apple was right in both those cases, and maybe it's right here too. But that's a contention for the future, and USB C takeup has been slow to date. Any laptop you buy right now is one you're using right now with the tools you have to hand.
That being said, it's predictably a powerful system with a great look, especially in the new Space Grey colour, so those who want a standout laptop could be very well served. In many ways while it bears the naming of the Pro line, it's more like a "Pro" version of the existing MacBook line more than it is a descendent of yesterday's actual MacBook Pro laptops. That might just be its best market for now too.
In terms of alternatives, Apple is still selling the MacBook Air if you do need a Mac laptop with USB A type ports, as well as the smaller MacBook if USB C is fine by you. If you wanted something with a similar style but on the Windows side of the fence, you could consider Dell's XPS range, or HP's Spectre laptops.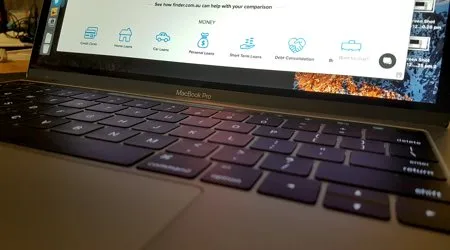 Where can I get it?
Apple sells the new MacBook Pro through its online store, its own Apple stores and authorised Apple resellers. Prices range from $2,199 for the entry level model sans Touch Bar, up to $4,249 for a 15" model with all the trimmings.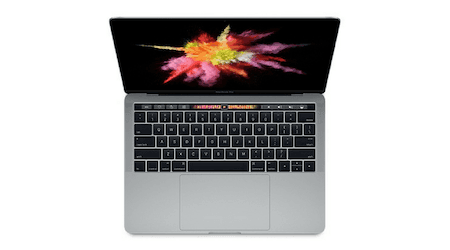 MacBook Pro 2016 available now
from Apple Store
2016's MacBook Pro is the lightest ever with a processor that packs a punch and an innovative Touch Bar with a lot of potential. Purchase yours today.
View details
Latest technology headlines
---
For all the latest in TV and movie streaming, follow and subscribe below
---
More guides on Finder