Apple iPhone XR vs OnePlus 6
How does Apple's more affordable phone compare to OnePlus' highly affordable flagship ?
We're reader-supported and may be paid when you visit links to partner sites. We don't compare all products in the market, but we're working on it!
| | | |
| --- | --- | --- |
| Product Name | Apple iPhone XR | OnePlus 6 |
| Display size | 6.1 | 6.3 |
| Operating system | iOS 12 | Android 8 |
| Height (mm) | 150.9 | 155.7 |
| Width (mm) | 75.7 | 75.4 |
| Depth (mm) | 8.3 | 7.8 |
| Weight (g) | 194 | 177 |
| Battery size (mAh) | 2,942 | 3,300 |
| Front camera (1) megapixels | 7 | 16 |
| Rear camera (1) megapixels | 12 | 16 |
| Rear camera (2) megapixels | | 20 |
| Water Resistance | IP67 | N/A |
| Wi-Fi connectivity | 802.11 a/b/g/n/ac | 802.11 a/b/g/n/ac |
| Network Category Speed | Category 12 | Category 16 |
| | | |
---
---
---
iPhone XR vs OnePlus 6: What to look for
Apple does not really get the word "cheap". Yes, true, if you do fire up the dictionary app in macOS, it's clear that Cupertino knows what it means in an abstract sense. Then again, search for an instance of the word "cheap" on Apple's website and you won't find it. Yes, we looked.
Still, if there is a "cheap" iPhone this year, it's the LCD-based iPhone XR, simply because it commands the lowest price point of any of this year's crop of iPhones. There are plenty of premium Android smartphones you could compare it with, but if you're going budget, there's one obvious contender and that's the OnePlus 6. OnePlus' entire mission statement could well be boiled down to "premium parts at affordable prices", but how do the two phones really compare?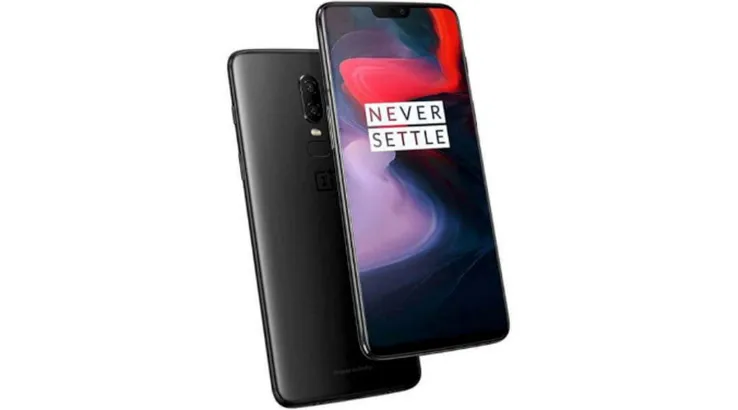 iPhone XR vs OnePlus 6: Power
Apple's new iPhone XR continues a journey that Apple started with last year's iPhone X, only, well, bigger. The primary takeaway from this year's Apple iPhone launch is one of gradual improvement rather than a radical new redesign. There's the faster A12 Bionic processor, the "liquid retina" 6.5-inch display, the use of FaceID and the ability to add bokeh via computational methods rather than offering a secondary lens.
The OnePlus 6 is an interesting phone on a number of levels. Obviously being able to score a Snapdragon 845-based phone for under $1,000 is its headline trick and it's certainly not a bad one. OnePlus doesn't quite compete as well on a camera or software level and its re-skinned Android, dubbed OxygenOS, also has its own learning curve to contend with. It's not as marked as stablemate Oppo's ColorOS, but it's also not quite clean, pure Android either. If you're keen to know more, you can find out more about the OnePlus 6 here.
One interesting point of conjunction between the two phones is that neither supports microSD card expansion. While that's been true of every Apple iPhone ever, it's not uncommon for Android phones to allow for affordable storage boosting via microSD, but you won't find it on the OnePlus 6 at all.
iPhone XR vs OnePlus 6: Camera
The iPhone XR gets the least camera love from Apple and that's very much a function of its price and where it sits in the Apple hierarchy. If you want the top-end camera features from a given year's iPhone crop, you've got to pay the highest prices. The more moderately priced units are there for those who want the cachet of owning an iPhone, but don't quite have the cash for the full experience.
OnePlus hasn't always delivered top-notch camera quality across its handsets, despite hitting premium features at lower than premium prices, and this is still very much the case in our experience with the OnePlus 6. It does feature dual cameras to the iPhone XR's single-lens camera, though, which gives you more scope for zoomed in shots or portrait bokeh effects.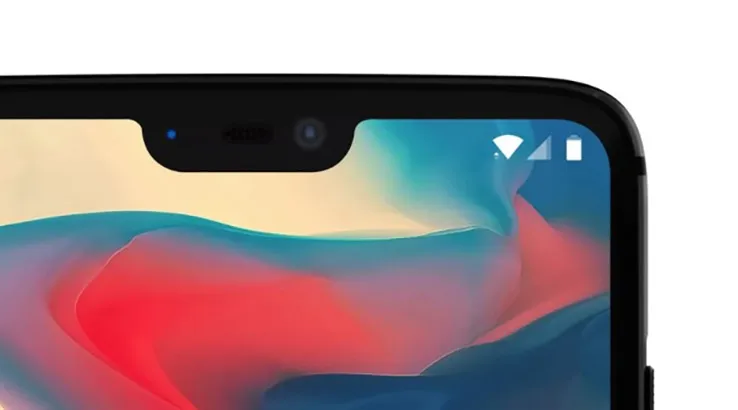 iPhone XR vs OnePlus 6: Battery
Apple is notably cagey about precise battery capacities for its iPhone handsets. To be fair, a lot of the Apple market isn't going to care about a number as much as they are about whether it can last through a day, which isn't a metric that too many iPhones have comfortably passed. One interesting metric here is that Apple claims it can last for up to 60 minutes more than the iPhone 8 Plus and that's the best battery performer from the iPhone family we've ever tested. It could well mean that the battery on the iPhone XR outlasts its more expensive siblings.
The OnePlus 6 features a 3,300mAh battery and in our tests it was a fair but not exceptional performer. OnePlus' own "Dash" charging can top it up rapidly, but there's sadly no sign of wireless charging on board.
iPhone XR vs OnePlus 6: Pricing
The obvious gulf between the two handsets is the asking price. For the entry-level 64GB iPhone XR, you're looking at $1,229 outright, while the higher storage 128GB model will command a $1,299 price and the top-end 256GB model will cost $1,479.
OnePlus hasn't formally launched the OnePlus 6 here in Australia just yet and that complicates pricing, because you've then got to deal with variable direct importer pricing. The lower tier 6GB RAM/64GB typically sells for around $800, while the upper tier 8GB RAM/128GB model usually sells for around $1,000. With the OnePlus 6T having been leaked and formal announcement due soon, we can expect those prices to soften a little.
OnePlus 6
Flagship features at a fantastic price
The OnePlus 6 packs all the amenities of a full-priced premium smartphone while clocking in significantly cheaper than the competition.
The lack of a formal launch here in Australia also means that the OnePlus 6 simply doesn't exist as far as carriers are concerned. That won't be an issue for the Apple iPhone XR, although we're still waiting for carrier pricing to emerge.
---
More guides on Finder