Apple iPhone 7 review: Plans | Pricing | Specs
The iPhone 7 is an impressive performer, but really struggles with battery life, an issue Apple resolved with the iPhone 8.
4.7 inches
Display size
750 x 1334px
32GB, 128GB, 256GB
Internal storage
1,960 mAh
Battery size
Finder rated as Good vs similar phones
Details
Display
Pixels per inch (PPI)
326 ppi
---
Camera
Rear camera megapixels
12MP
Rear camera aperture size
f/1.8
Front camera megapixels
7MP
Front camera aperture size
f/2.2
---
Physical Dimensions
Dimensions
138.3mm x 67.1mm x 7.1mm
---
Connectivity
Network category speed
Category 9
---
Power, storage and battery
Internal storage
32GB, 128GB, 256GB
Battery capacity
1,960mAh
---
Device features
Water resistance rating
IP67
| | |
| --- | --- |
| Launch price (RRP) | $1,079 |
| Launch date | 2016-09 |
---
The good
Water resistant at last
Taptic touch button
Powerful processor
Good camera
The bad
Battery life is still lacking
No headphone jack
Price might make the iPhone 7 Plus a better bet
Apple's iPhone 7 is sleek and attractive and powerful, except in the critical area of battery life.
Apple loves to hype up its iPhone lines as the ultimate premium phones. In the premium space it's under increasing pressure from devices manufactured by Samsung, such as the Galaxy S7 Edge, or Google with its Pixel/Pixel XL phones.
However, there's little doubting that Australians love iPhones as a category, with each year's release typically selling out of stock at retail and telco levels for months at a time after launch. We've already run the large and largely impressive iPhone 7 Plus through its paces, but it's the more regular sized iPhone 7 that's likely to catch most people's attention due to the lower asking price and slightly more hand-friendly design.
Design
Water resistance brings the iPhone 7 up to snuff with other premium smartphones
Removing the headphone jack is far from "courageous"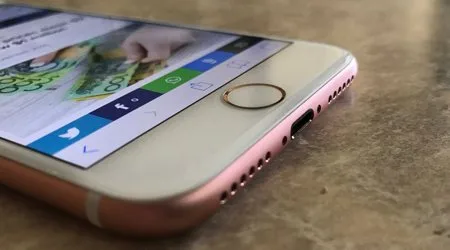 Camera
Optical image stabilisation and a slick camera app make taking quality photos easier than ever
Single lens set-up means no depth-of-field effects or other fancy features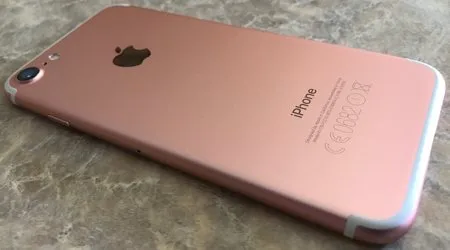 Performance
Strong performance increases over the iPhone 6
A10 Fusion processor automatically adjusts power based on what you're doing
Battery life
Continues the Apple trend of disappointing battery life
Greatly outmatched by other smartphones in the premium space
Verdict
As refined and stylish as ever
Lacklustre battery life remains frustrating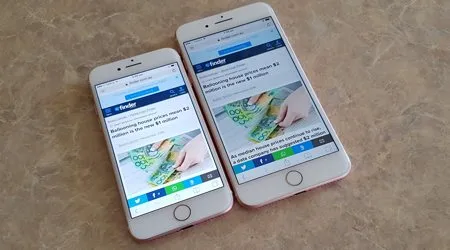 Pricing and availability
Compare Apple iPhone 7 plans
Apple iPhone 7 specs
Display
Pixels per inch (PPI)
326 ppi
---
Camera
Rear camera megapixels
12MP
Rear camera aperture size
f/1.8
Front camera megapixels
7MP
Front camera aperture size
f/2.2
---
Physical Dimensions
Dimensions
138.3mm x 67.1mm x 7.1mm
---
Connectivity
Network category speed
Category 9
---
Power, storage and battery
Internal storage
32GB, 128GB, 256GB
Battery capacity
1,960mAh
---
Device features
Water resistance rating
IP67
---
Latest iPhone news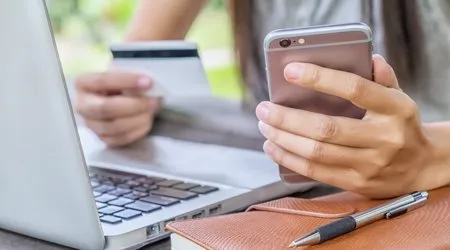 If you're planning to upgrade to the iPhone 11 or iPhone 11 Pro, it's well worth knowing how much you can get for your existing handset. Read more…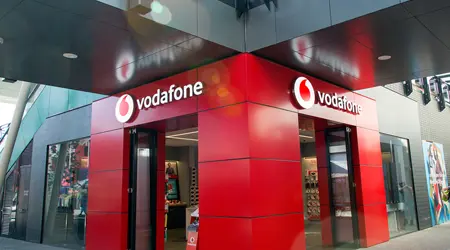 We help you find the best Vodafone phone on contract with our comprehensive guide to the best handsets available right now. Read more…
Image: Shutterstock