ANZ American Express Credit Cards
As of 2017, ANZ and American Express credit cards are no longer available for use or application.
We're committed to our readers and editorial independence. We don't compare all products in the market and may receive compensation when we refer you to our partners, but this does not influence our opinions or reviews. Learn more about Finder.
Previously ANZ and American Express had a partnership that allowed ANZ to offer dual credit cards that came with both a Visa card and an American Express card. You can compare current options here.
If you already had an ANZ credit card account that included an Amex and a Visa, as of 5 August 2017, you could only use the Visa card as the Amex was deactivated. Although no longer relevant, we've kept the information below for those who may be interested.
ANZ American Express credit cards review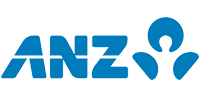 ANZ offered cardholders the option of Visa and American Express with their dual-branded cards. With seven different cards available, each allowed you to spend on both a Visa or an American Express card. While Visa may have wider acceptance in Australia, the American Express card had a higher earn rate when earning rewards per dollar spent and gave you access to exclusive AMEX benefits.
Just like any other card, your purchases on either your Visa or American Express card will all come under the one account. This means that you'll have one statement that'll detail all of the purchases and transactions you've made on both of the payment networks.
How did ANZ American Express credit cards work?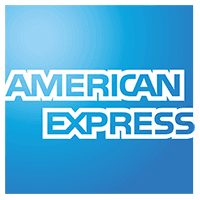 Some of the features and benefits you could have expected from using an ANZ American Express credit card include:
One annual fee. As both of your credit cards are on the same account, you will only have to pay one annual fee for the two cards. This will save you money in the long run, as you are essentially getting two credit cards but only paying the fees for one account.
Combined account statement. While you'll be given one card, you will not have to deal with having multiple bank statements. Any transactions that are made on either credit card will be shown on one account statement. You will not have the stress of sorting through multiple statements, as everything will be clearly listed on a single statement.
Single credit limit. While you'll have the option to pay with two different payment networks, you'll still have on credit limit under the single account, which will make it easier to track your budget and keep your finances in control.
A primary account for your rewards. Generally, American Express credit cards earn more points per dollar than Visa or Mastercard products. However, with the flexibility of both Visa and American Express, you can enjoy both accessibility and high earn rates and pool all of your points in one account. So if you see that American Express is accepted somewhere, you might want to use that card to make a purchase and leave the other card for where AMEX is excluded.
Premium perks. From the Visa part of your card, you can take advantage of perks from Visa Entertainment. From access to pre-sale concert tickets, exclusive competitions and discounted prices, you'll enjoy VIP benefits that are only available to Visa cardholders. Meanwhile, with access to an American Express, you can also take advantage of lounge invites, competitions and reserved tickets for concerts and other entertainment events with American Express Experiences. Some ANZ American Express credit cards also offer complimentary domestic flights and exclusive lounge access, which could come in handy for frequent flyers.
Learn more about ANZ Credit Cards
How to apply for an ANZ American Express credit card
If you find an ANZ credit card that suits your finances, you can apply by clicking on the green 'Go to Site' button on finder. While each card will have its own eligibility requirements, you'll need to make sure you meet the following criteria and organise the necessary documents before you apply:
Eligibility requirements
Age. Cardholders must be at least 18 years of age.
Residential status. Depending on the card, you'll either have to be a permanent resident of Australia or hold a 457 working visa to apply.
Credit history. You'll need to have a healthy credit history to receive approval.
Minimum income. You'll need to meet a minimum annual income to apply.
Necessary information and documents
Proof of identification. You'll need to provide proof of identification such as your passport, drivers licence or medicare card.
Income information. To prove you meet the minimum income requirement, you'll need to provide copies of payslips, bank statements and any information regarding assets or other forms of income.
Self-employed. If you're self-employed, you'll need to provide your accountant's contact details and information.
ANZ and American Express credit cards offered competitive rewards options and the convenience of both a Visa and Amex card linked to the one account. With the ending of this partnership, ANZ has updated it's range of rewards cards. So make sure you consider the current options from ANZ and compare them to a variety of other reward and frequent flyer card offers to find the right fit for your needs.
Frequently asked questions
Back to top
More guides on Finder
Credit Cards Comparison
* The credit card offers compared on this page are chosen from a range of credit cards finder.com.au has access to track details from and is not representative of all the products available in the market. Products are displayed in no particular order or ranking. The use of terms 'Best' and 'Top' are not product ratings and are subject to our disclaimer. You should consider seeking independent financial advice and consider your own personal financial circumstances when comparing cards.