How to use your credit and debit cards to tap on public transport
Sydney commuters can use their American Express, Visa and Mastercard cards to tap on across the Opal network.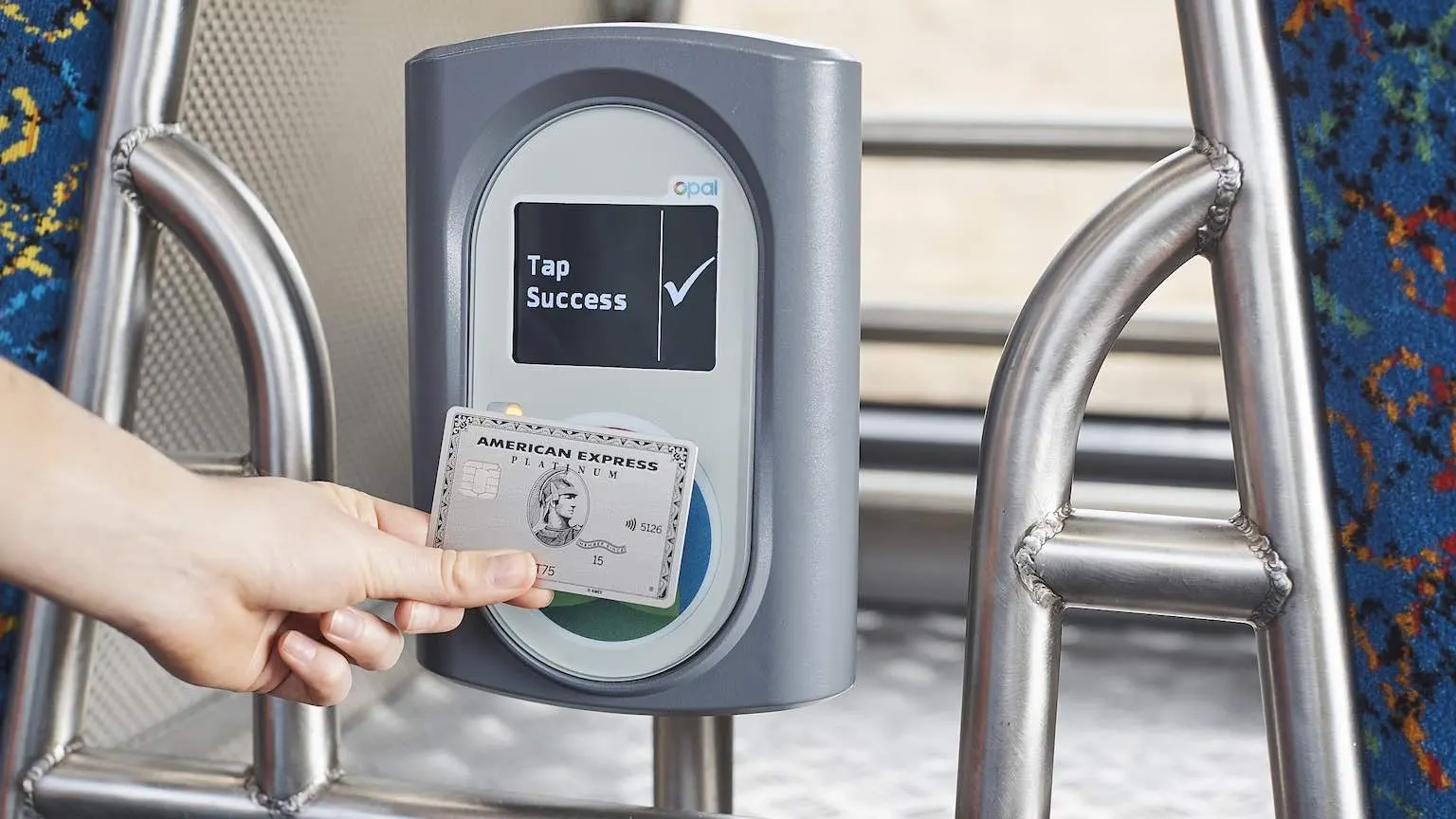 We're reader-supported and may be paid when you visit links to partner sites. We don't compare all products in the market, but we're working on it!
Sydney commuters can use their American Express, Mastercard or Visa debit or credit card to tap on and off bus, train, light rail and ferry services across the Opal network. You can take advantage of this payment option regardless of who you bank with, including Amex, Citi, ING, Westpac, NAB, ANZ, Commbank and others. You can also use your smartphone or smartwatch to tap on if you've linked your card with a mobile wallet like Apple Pay, Samsung Pay and Google Pay.
Just like an Opal card, you can hold your card or eligible device against the Opal terminal to tap on and off to pay for your trip.
Contactless payments on the Opal network were first rolled out as a trial across Sydney ferry and Inner West light rail services in March 2018.
Compare Visa, Mastercard and American Express credit cards
*The credit card offers on this page are chosen from a range of credit cards available to us and are not representative of all the products available in the market. The use of the terms "best" and "top" are not product ratings and are
subject to our disclaimer
. There is no perfect order or perfect ranking system for the products we list on our Site, so we provide you with the functionality to self-select, re-order and compare products. The initial display order is influenced by a range of factors including conversion rates, product costs and commercial arrangements, so please don't interpret the listing order as an endorsement or recommendation from us. We're happy to provide you with the tools you need to make better decisions, but we'd like you to make your own decisions and compare and assess products based on your own preferences, circumstances and needs.
When you use your credit card or debit card to pay your travel fare at the Opal terminal, you'll access the same benefits of an Adult Opal card including weekly travel rewards and transfer discounts. If you're using a frequent flyer or rewards credit card to tap on, you can also earn points on every $1 you spend on your travel costs.
When Amex first rolled out the trial in 2018, it said this partnership further cemented its position as a leader in contactless payments in Australia. It was also the first card issuer to offer all three major mobile wallets (Apple Pay, Samsung Pay and Google Pay) to its customers. Amex says this is just the latest initiative to give cardholders more convenient ways to use their cards.
"In the last year, American Express mobile wallet transactions have more than doubled and we expect this trend to continue as more places accept American Express contactless payments," said Amex Vice President of Consumer Cards, Austin Huntsdale. "Our work with Transport for NSW is a great example of our commitment to growth in contactless acceptance in Australia."
As our lives become increasingly more digital, the initiative is a reaction to consumer behaviour and our movement towards a cardless and cashless society.
"Australians have a keen appetite for new ways to pay, including via smartphones and wearables, both of which can now also be used to pay for public transport," said Visa's head of product Axel Boye-Moller. "Recent Visa research found 8 in 10 people would be comfortable using a smartphone for every day payments and 23% of Australians would likely use a smartwatch or other wearable for everyday payments, if they had one."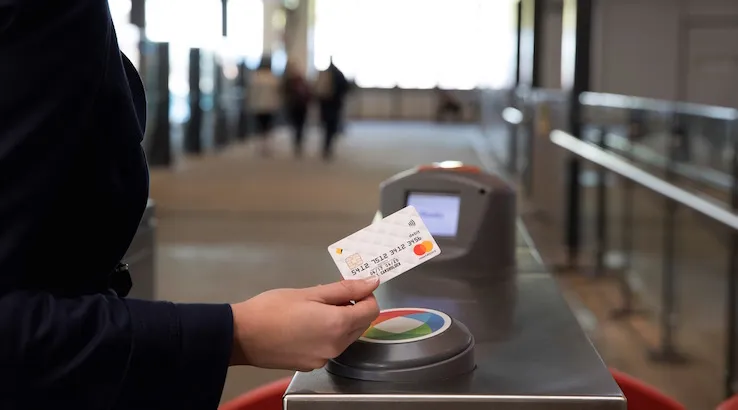 This partnership also follows Mastercard's successful six month trial in which commuters could use their credit or debit cards to tap on and off the F1 Manly to Circular Quay ferry service in 2017.
"The trial, which began in July 2017, has been a great success and demonstrates how we can apply and adapt technology to simplify customer experiences," said Mastercard division president for Australasia Richard Wormald.
"We are looking forward to rolling out similar solutions in other states and making Australian cities more connected," said Wormald.
Latest credit cards headlines
Pictures: American Express and Mastercard
More guides on Finder