American Gods Episode One Preview: A fan's delight

Neil Gaiman's much-loved fantasy comes to Amazon Prime Video, and we had the chance to take an early peek.
We'll admit, when news dropped that Neil Gaiman's lore-heavy fantasy novel American Gods was coming to the small screen a little part of us screamed for joy.
The novel, which follows jailbird Shadow Moon as he is roped into the middle of a battle between Old and New Gods in the heart of America, was originally published in 2001. Since then, it has seen its way through numerous re-publishings and garnered a healthy cult following. It was originally going to land at HBO, but when that deal fell through, US network Starz picked it up, and here in Australia we'll see it through Amazon Prime Video.
Naturally, when fans like us were given the chance to sneak a peek at the first episode of the series, saying no was not an option.
Without giving too much away, here's an idea of what to expect:
Not just for the fans
Even if you've never laid eyes on the novel, you won't be left scratching your head in confusion. Like any good TV series adaptation, American Gods doesn't assume any pre-knowledge. It takes you straight to the beginning and helps you solve the puzzle piece by piece, all the while flaunting just the right amount of intrigue to leave you curious and hungry for more.
Without spoiling anything, though, the action moves rather quickly at first, but it will pay dividends to pay serious attention to some of the clues laid out before you. If you have read the book you'll be intrigued at some of the choices, and if you're like us, absolutely smitten with Ian McShane's excellent turn as the enigmatic Mr Wednesday.
It's not as graphic or gruesome as Game of Thrones
Comparisons have been made between American Gods and HBO favourite Game of Thrones (GOT), particularly in the carnage department. But where GOT is a ruthless bloody battle, American Gods is a dark and conniving one where its graphic and gruesome nature is mostly implied rather than shown. That's not to say that this is family friendly fare, which suits its original source material, but that a lot of the stronger material is entirely contextual rather than simply there for effect.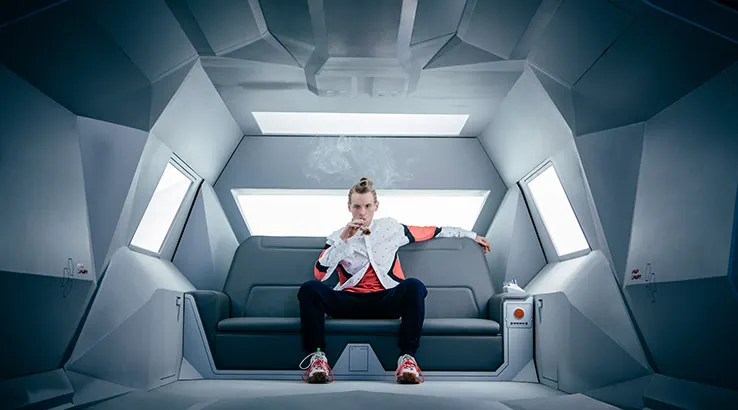 A series that stays true to the novel
Perhaps the greatest disappointment in a poorly executed TV/movie adaptation is taking too much creative licence. With Gaiman working as executive producer on the series however, fans will be relieved to hear that this one stays relatively true to the text. So far, the story arc follows the book to a "T", painting a world that is bleak and surreal with a tone that is sinister. Staying true to its Gaiman roots, it's accentuated with lashings of dry and increasingly black English humour.
Need more TV? Check out link down below.
Shadow, played by Ricky Whittle, may not physically resemble the Shadow envisioned in the novel, but there's power in his presence and morality in his marrow that rings true to his character. The clear standout in the first episode has to be Mr Wednesday, played by veteran British actor Ian McShane. He's everything you want for the shady, coy and utterly charismatic character.
We can't wait to see what's waiting for us in the next episode.
When can I watch American Gods?
You can watch American Gods when it premieres on Amazon Prime Video 1 May 2017.
Latest streaming headlines
---
For all the latest in TV and movie streaming, follow and subscribe below
---